Colorful and delicate pumpkin risotto
Colorful and delicate Pumpkin risotto
We are now right in the middle of pumpkin season. Its warm colour and delicate flavour make us feel good. That's why we suggest preparing a tasty pumpkin risotto, either to serve as a meal for the whole family or to make a big impression at a dinner with friends. The recipe is very simple to make and just takes 40 minutes. You will be serving a first course that will not disappoint your guests' expectations. Try it yourself, follow the recipe step by step and write to us in the comments if you liked our seasonal risotto.
Materials
2 frying pans
1 knife
1 cutting board
1 wooden spoon
1 saucepan
Preparation
First prepare the vegetable stock with your favourite vegetables (you can also use stock cube). Peel the pumpkin and cut it into slices, then dice. Peel the onion and chop it finely.

Add olive oil and onion to a frying pan and fry for about 4 minutes (stir occasionally to avoid burning). Then place the pumpkin in it and brown it. Cook it for about 20 minutes, adding a ladle of stock as often as needed.

In another pan toast the rice, stirring often for 2 to 3 minutes. Deglaze with white wine and stir frequently as the rice may stick to the pan. When the wine has evaporated, add the rice to the pan with the pumpkin. Mix the ingredients well so that the rice does not stick.

Add one ladle of broth at a time until the rice is cooked. Stir frequently. This will take 15 to 20 minutes cooking, depending on the rice you have decided to use. Add salt and pepper to taste.

When the rice is cooked, take the pan off the heat and start creaming by adding grated Parmesan cheese and butter.

Stir gently and let it rest for a minute before serving.

Pumpkin risotto is ready!
You tried this recipe ?
Mention @petitchef_en and tag #petitchef
Observations:
Can I store pumpkin risotto?
Yes. You can store it for a couple of days in the fridge in an airtight food storage container or you can cover the dish with cling film. First heat it up in a pan with some vegetable stock and then stir in some Parmesan cheese.

Which rice should be used for pumpkin risotto?
The best risotto rice are Carnaroli, Arborio, Roma or Vialone Nano.

Which pumpkin to choose for risotto?
We recommend using a pumpkin with a dense pulp for risotto, as Delica Pumpkin.

How to make pumpkin risotto creamier?
While stirring, add another half ladle of stock and stir carefully. It will make the risotto less dry.

How can I enrich pumpkin risotto?
If you want to give this fabulous autumn risotto a more intense flavour, you can add soft cheeses such as taleggio or gorgonzola or roquefort. Do not exaggerate with the quantities otherwise you will completely cover the taste of the pumpkin.
Photos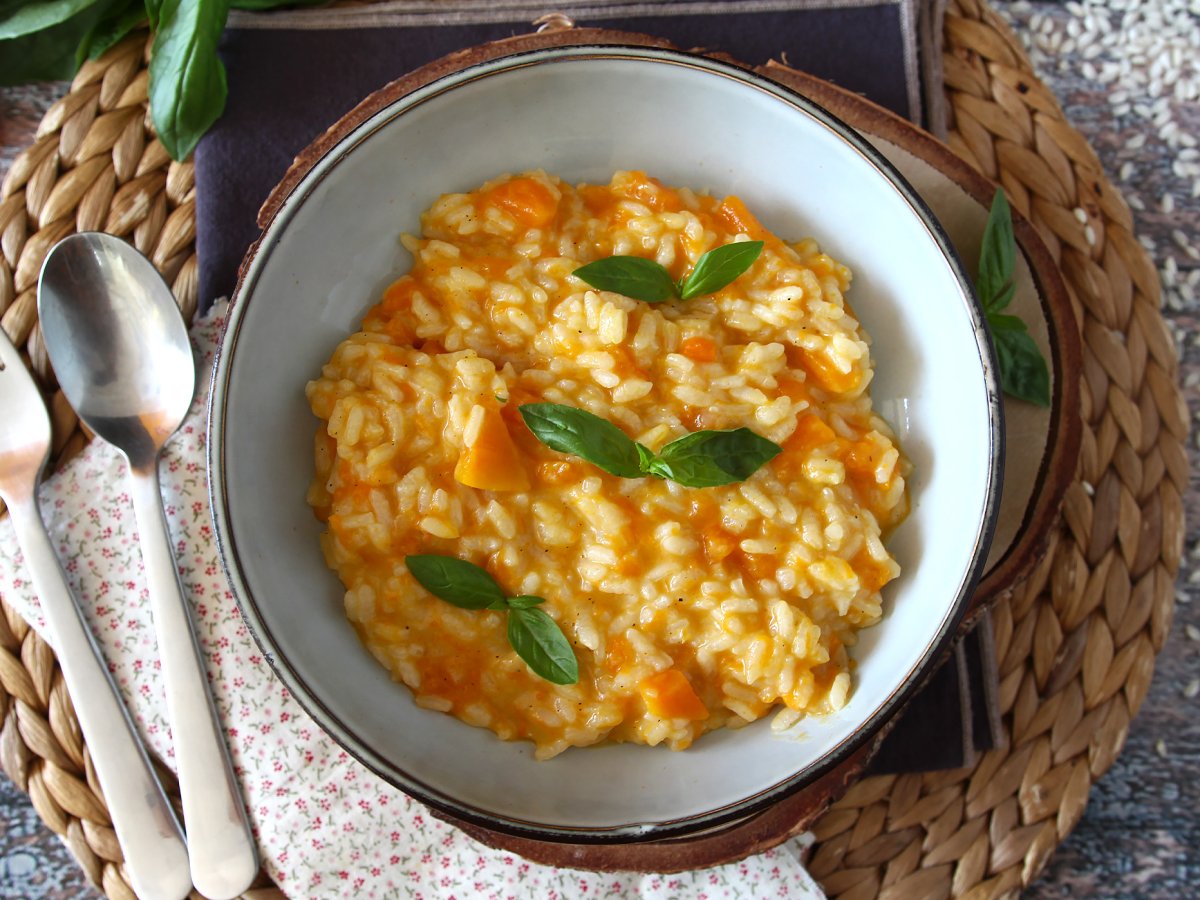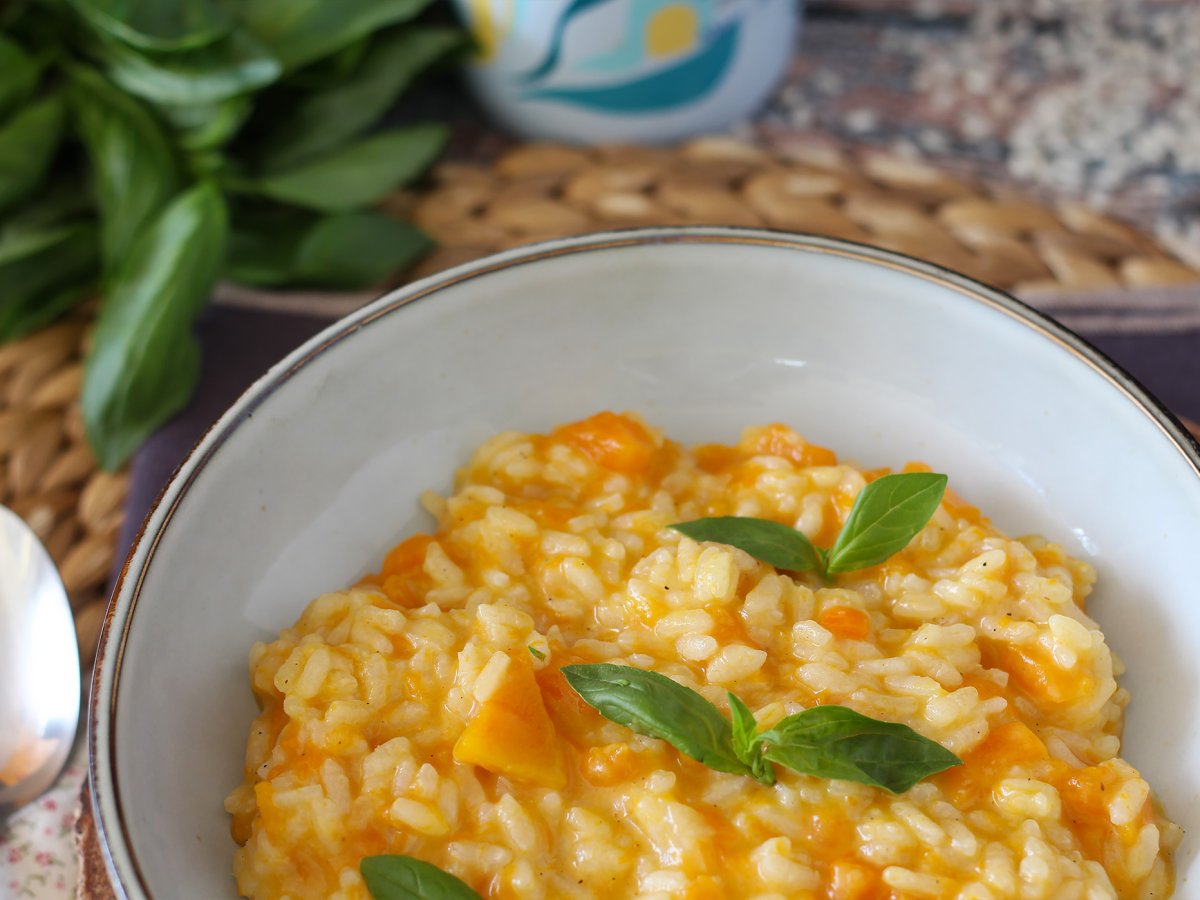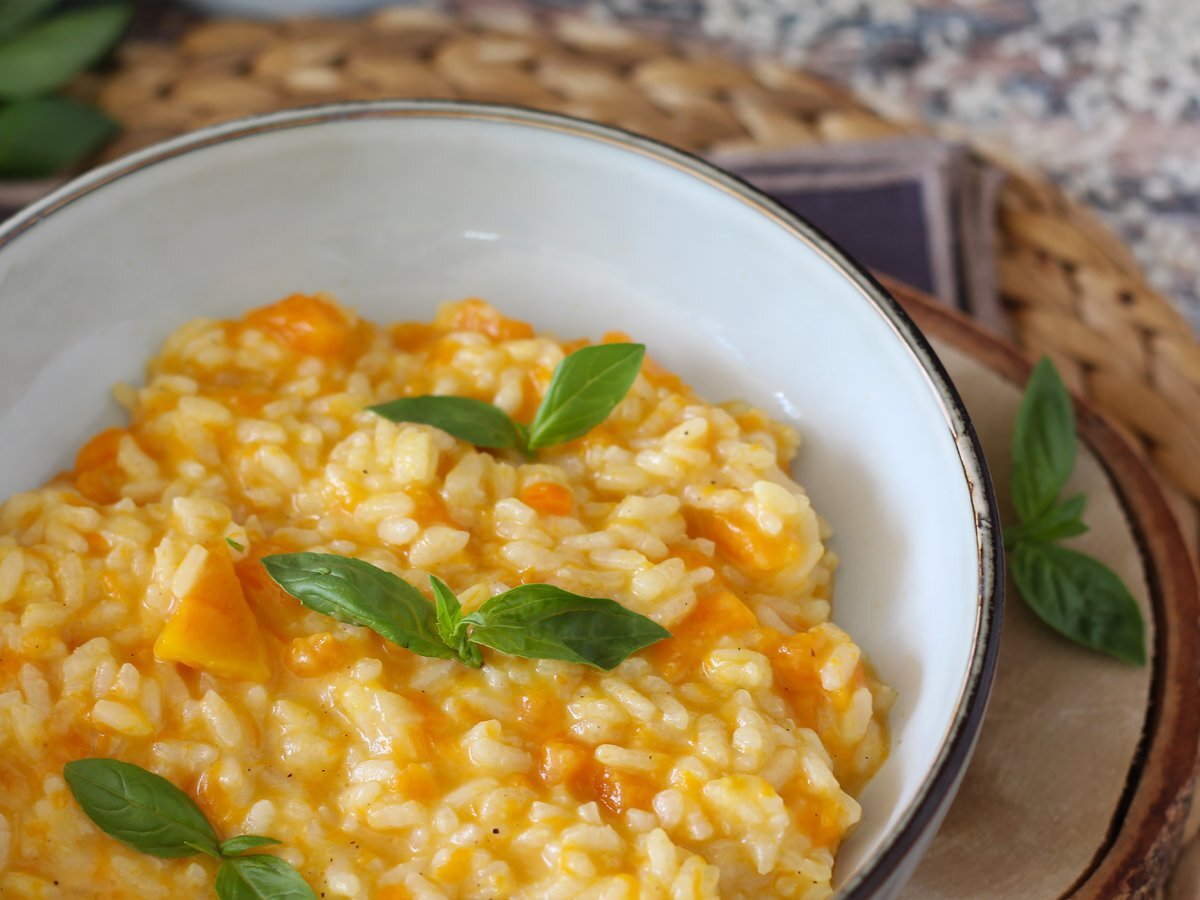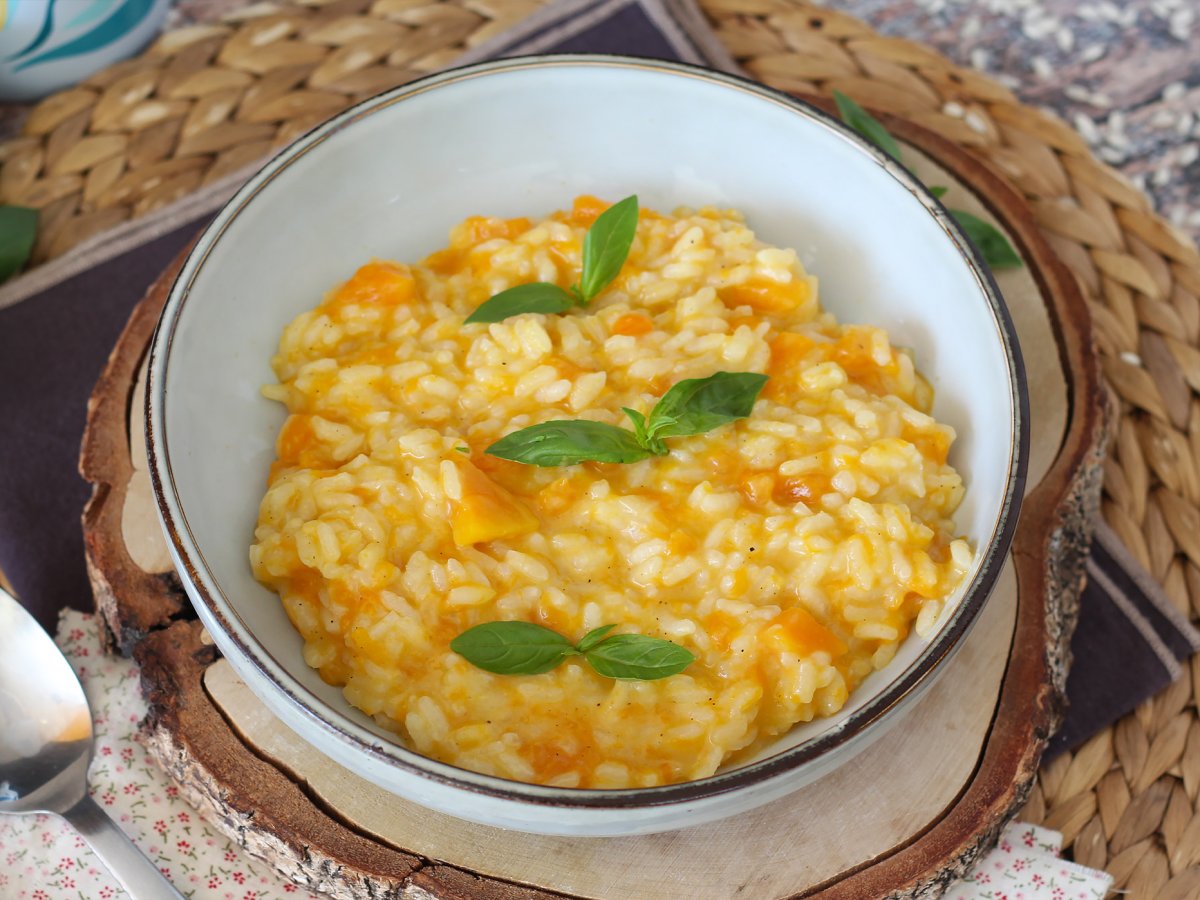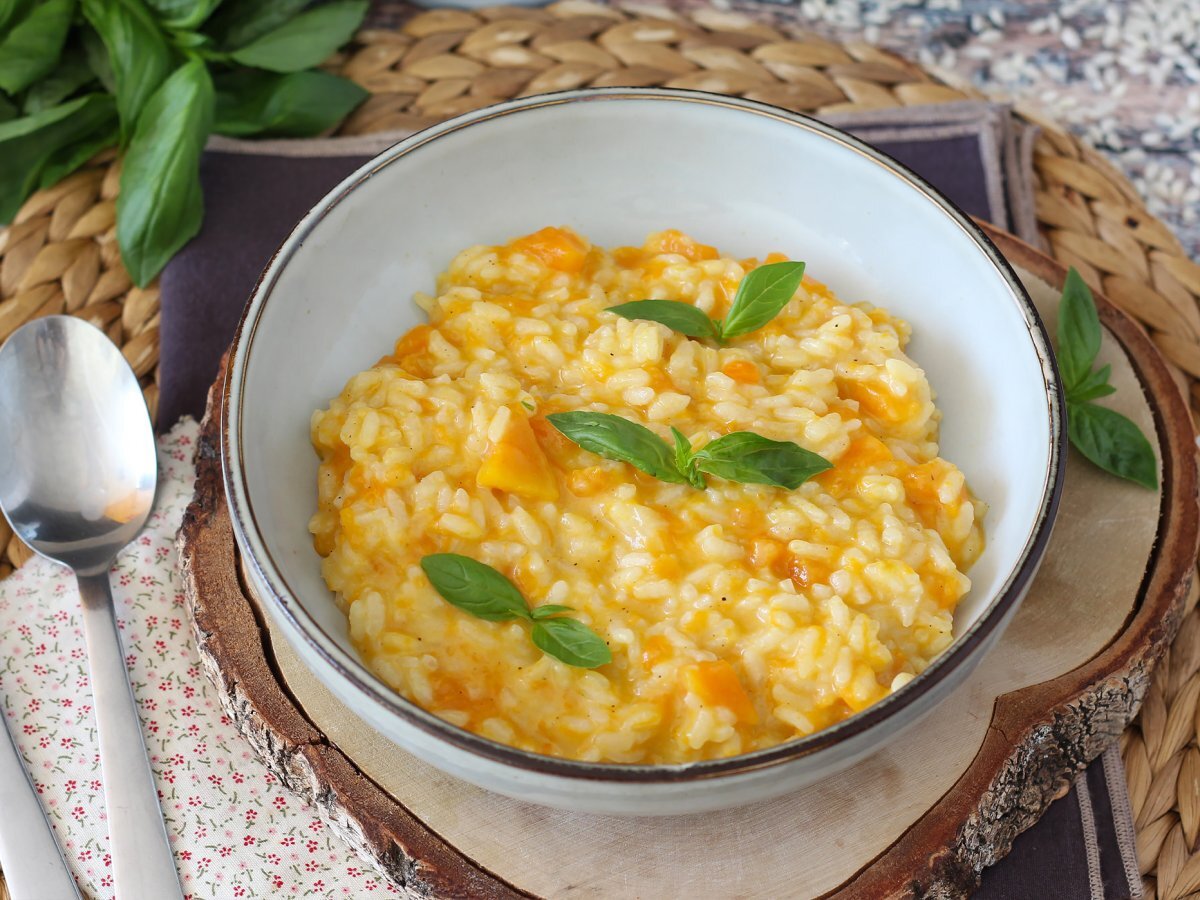 Questions:
You may like
Recipes