Cooking chicken cuisine
Cooking Chicken Cuisine
Preparation
Put all ingredients in a mortar and using pestle, grind into spice paste. In a saucepan, combine the shredded chicken with the spice paste and mix well . Add in the coconut milk. Cook on medium heat until the coconut milk is evaporated . Stir well until the shredded chicken is dry. Remove from heat. Serve warm with rice .
Galangal Fried Chicken :
Combine chicken with ground spices and shredded galangal and mix thoroughly. Heat oil in wok – or use a frying pan and fry the chicken. Add salam leaves and lemon grass. Cover the wok and fry over low heat, adding a little water if necessary. Cook the chicken until golden brown, then drain.
Authentic Indonesian Chicken Satay :
Grind shallot, garlic, candle nut, red chili pepper, and bird's eye chilies to a fine paste. Heat oil in a saucepan then sauté the paste until lightly brown. Add ground peanuts, 1 cup sweet soy sauce, salt and water. Mix well and slowly bring to a boil. Remove saucepan from heat and add lime juice.
Cool to room temperature. Impale chicken pieces on bamboo skewers until 3/4 full. Marinate chicken satay for at least 2 hours with a quarter of the peanut sauce and 1 cup of sweet soy sauce. Sprinkle salt on satay before grilling. Grill satay for 10-15 minutes, turning occasionally. Serve with the peanut sauce and rice-cake (lontong). Garnish with cucumber & sliced shallots.
Spicy Chicken Soup (Soto Ayam):
Boil the chicken breast until tender, take the chicken breast out. Deep fry until golden and cut into small pieces. Keep boiling the chicken stock until the stock remains 1000 ml. Blend all spices into a paste. Saute the paste with oil, add lemon grass, kaffir lime leaves until fragrant. Remove into the stockpot and continue boiling until well cooked.
To serve :
Arrange in a bowl : chicken vermicelli, bean sprouts, green onion, celery and eggs. Pour-in the hot soto soup, put on top the potato chips, sprinkle with fried shallots. Serve with soy sauce, sambal and sliced lime.
Photos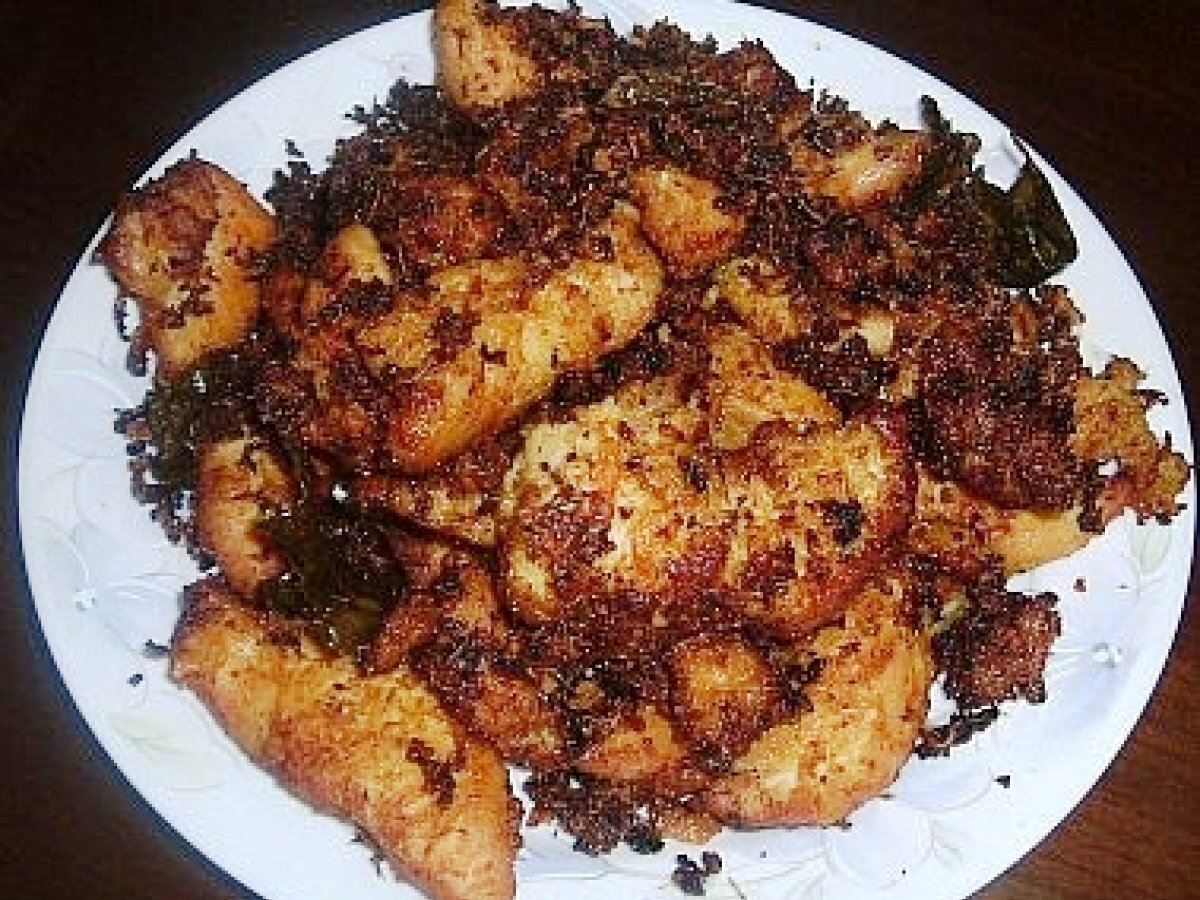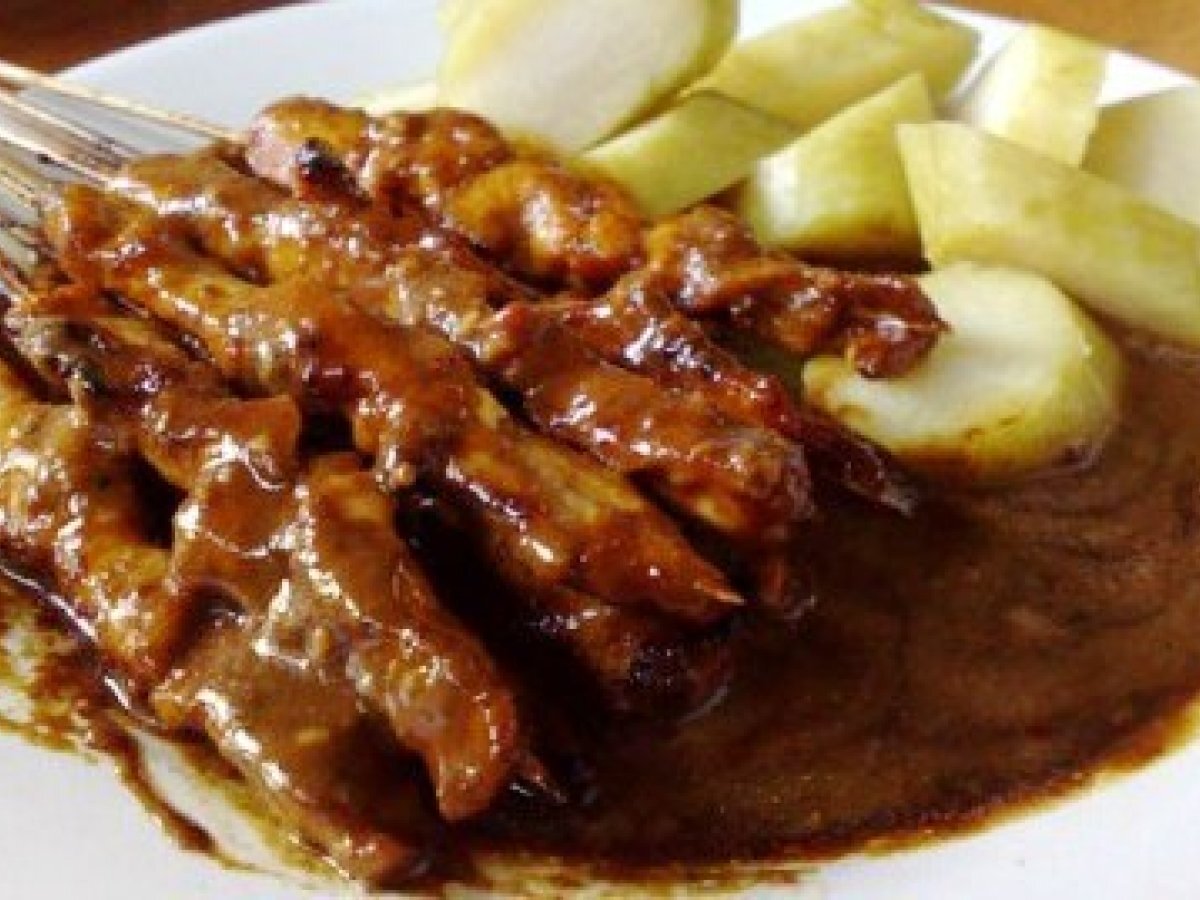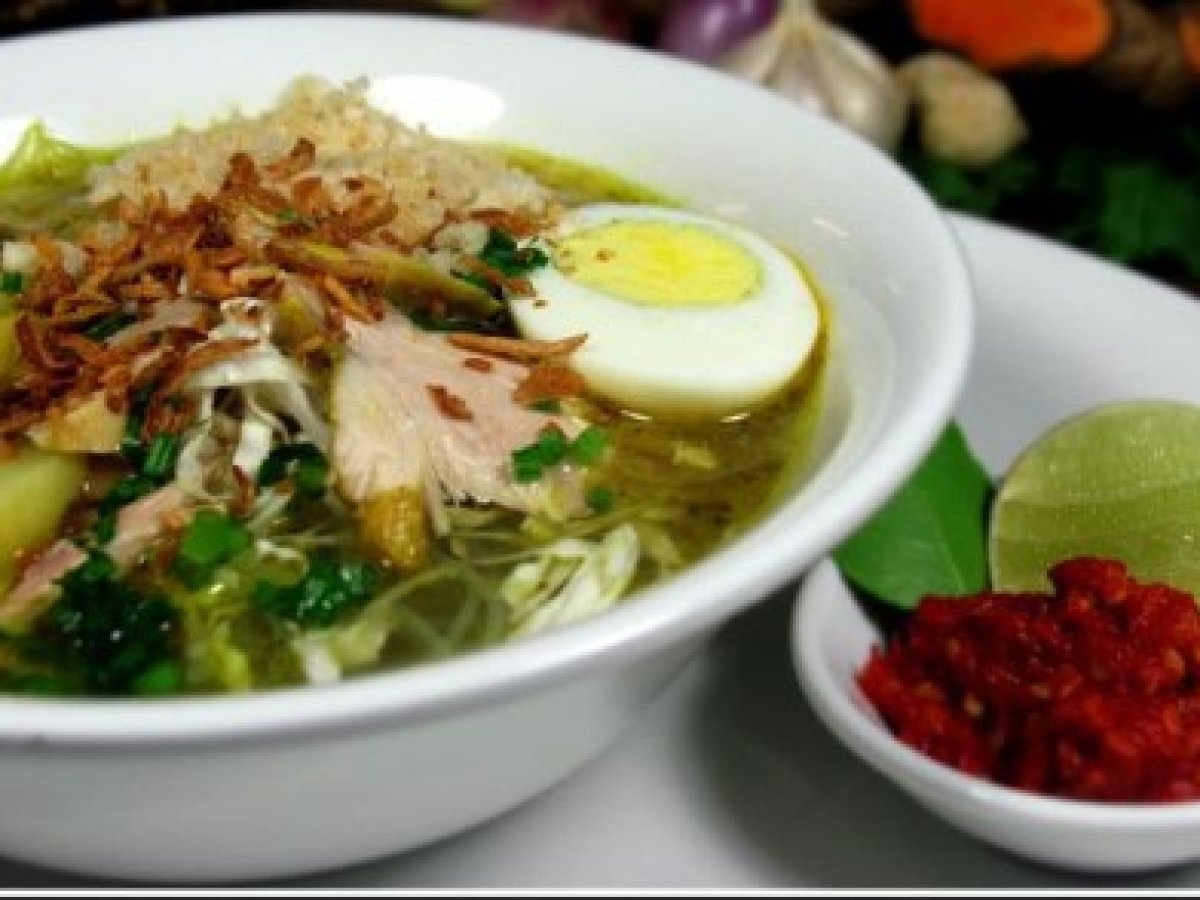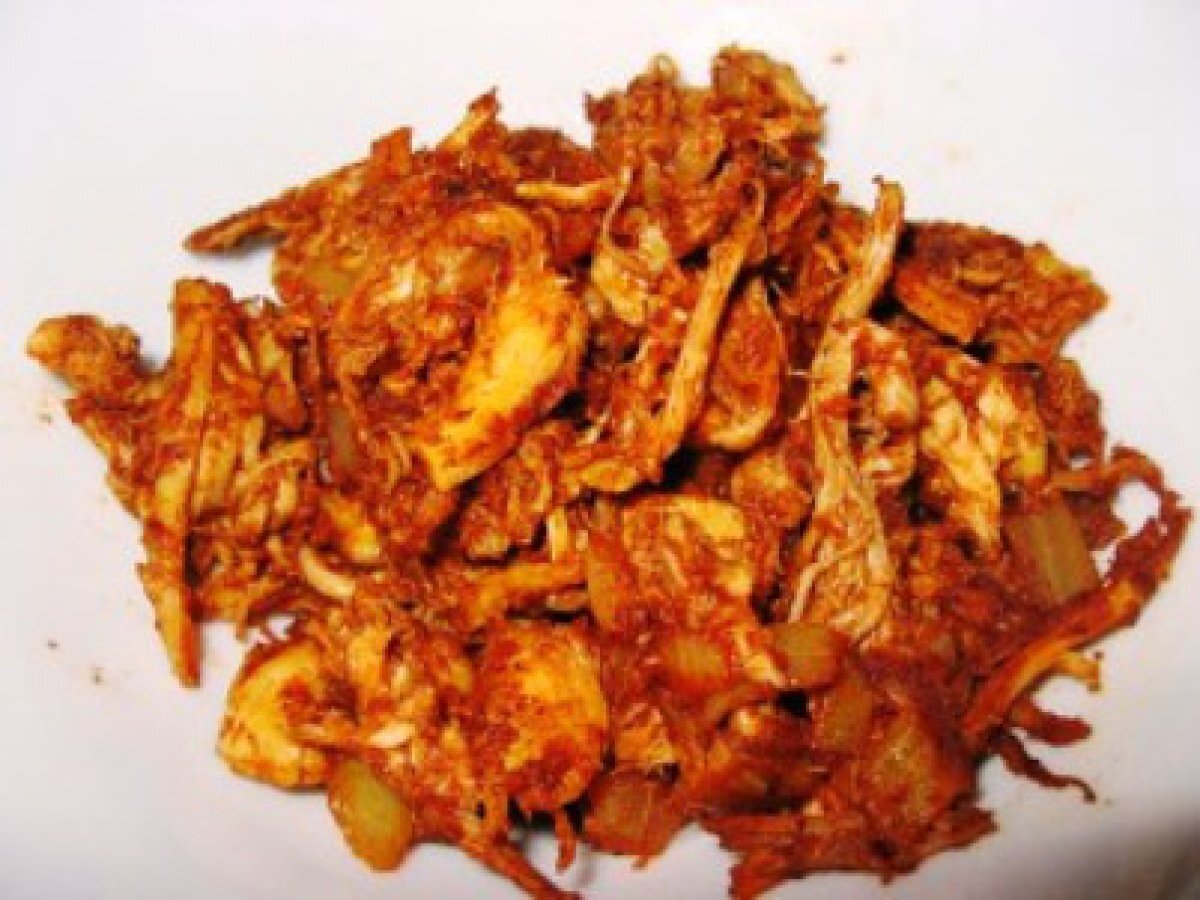 Questions:
You may like
Recipes