Cooking to combat cancer iii: ancho spiked scarlet runner bean soup with vegetables
Cooking to combat cancer iii: ancho spiked scarlet runner bean soup with vegetables
Here the perfect receipt for the family! another way of eating vegetables.
Preparation
1) For the beans:
Soak the dried beans in cool water overnight. Dump the beans, with water, into a pot with the other ingredients. Pour enough water into the pot to cover by at least 2 inches.
Bring to a brisk boil for 5 minutes and then partially cover pot and reduce the heat to maintain a very gentle simmer. When the beans are done, set aside in their pot liquor.
Heat a large soup pot or dutch oven over medium high heat. Add the oil and heat it to shimmering. Add the chopped onion and sprinkle some salt over it. Let it cook for about 10 minutes, stirring occasionally.
Add the garlic and cook another 2-3 minutes. With a large spoon, scoop 2 big spoonfuls of the onions and garlic out into a blender. Add the zucchinis to the pot and resume cooking.
While the veggies cook, add the tomatoes to the blender. Then add 2 large ladles of cooked beans in their broth to that and finish with the spices. Blend until uniformly pureed.
In the meantime, add the sweet bell pepper to the cooking veggies. After about 3 minutes, add the chile-tomato puree back into the soup pot. "Rinse" the blender out with the chicken stock and add this to the pot as well. Bring to a boil. Add the beans, ladled in with broth but do not add all of the broth, rather just what comes in with the beans, and add the frozen corn. Return to a boil.
Reduce heat to very low, cover, and simmer for 20-30 minutes. Add cream cheese and honey to taste. Then add the lime juice. Check for seasoning. Allow to simmer gently but do not return to a boil.
Photos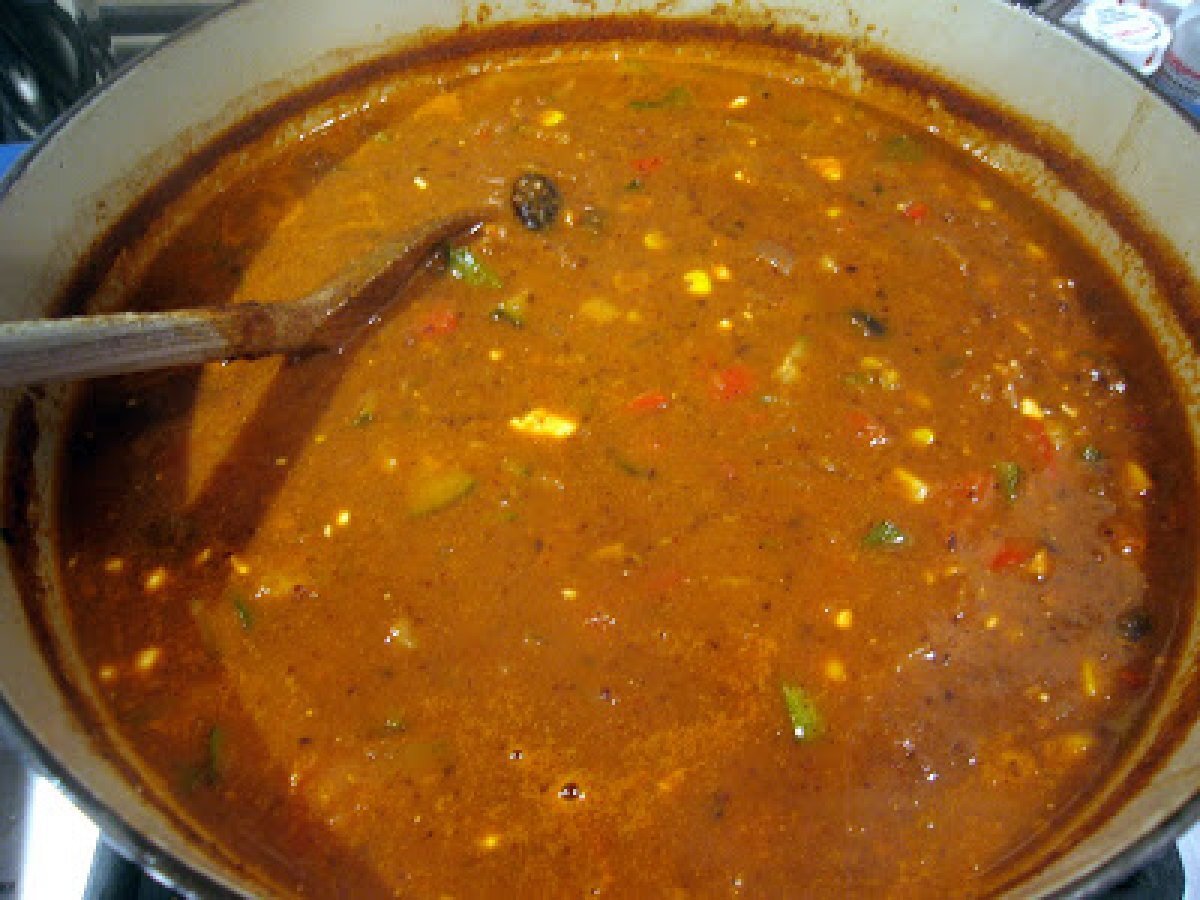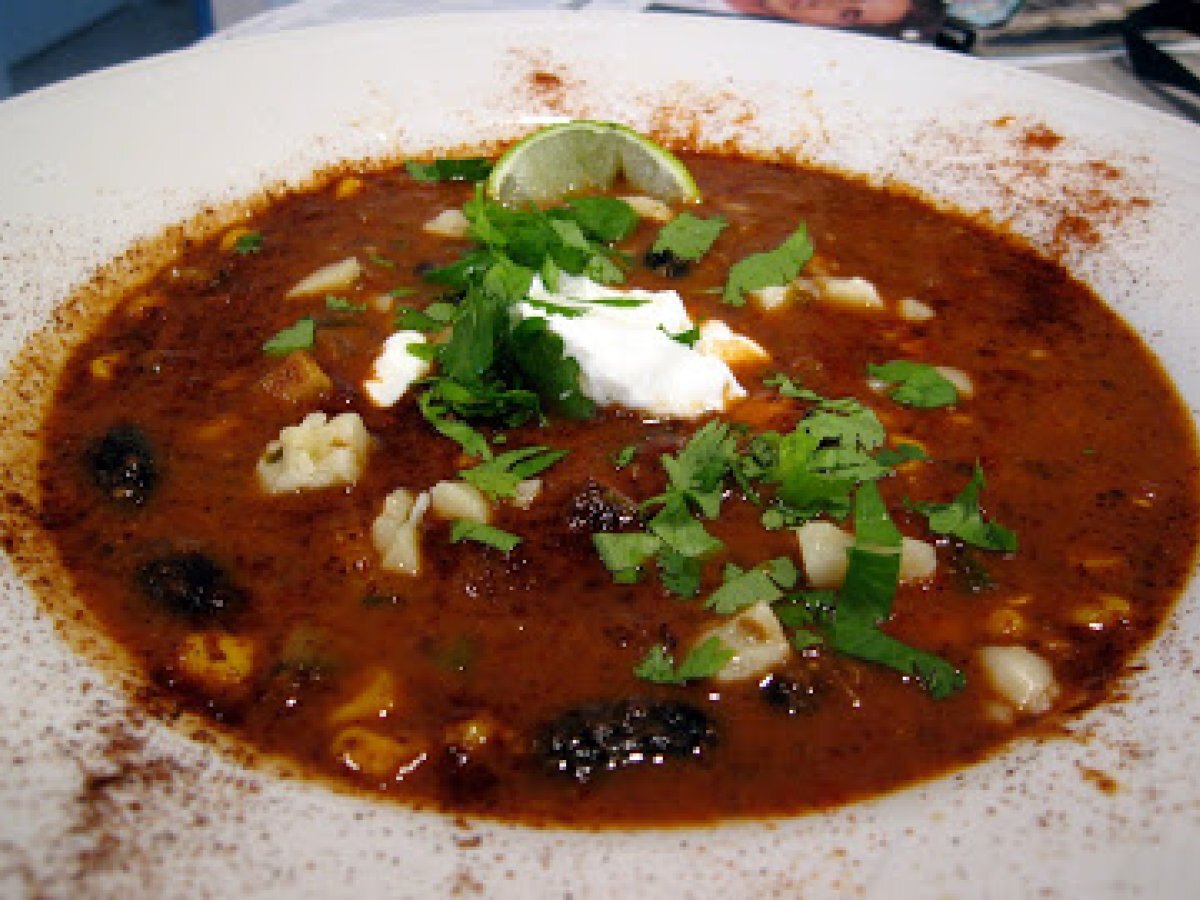 Questions:
You may like
Recipes