Cooking Light with Giada De Laurentiis: Mini Italian Club Sandwiches
Preparation
Toast rolls face down on a grill pan until toasted. Whisk the eggs, half and half, salt, and pepper in a medium bowl until well blended.
Heat a 6-inch-diameter nonstick skillet over medium-low heat. Spray the skillet with non-fat cooking spray.
Pour 1/4 cup of the egg mixture into the pan, swirling to coat the bottom of the pan evenly.
Cover and cook until the egg crepe is just set, about 1 minute and 30 seconds. Invert the skillet over a plate, and allow the egg crepe to drop onto the plate.
Repeat to make 4 crepes total, spraying the skillet with non-fat cooking spray as needed and stacking crepes on the plate.
Spread the pesto over the toasted sides of each halved Italian roll. Cover the bottom halves of the focaccia with the egg crepes, turkey, provolone and bacon, dividing equally.
Cover with the top halves of Italian roll, pesto side down. Cut the sandwich into bite-size pieces.
Arrange the sandwiches on a platter and serve.
Photos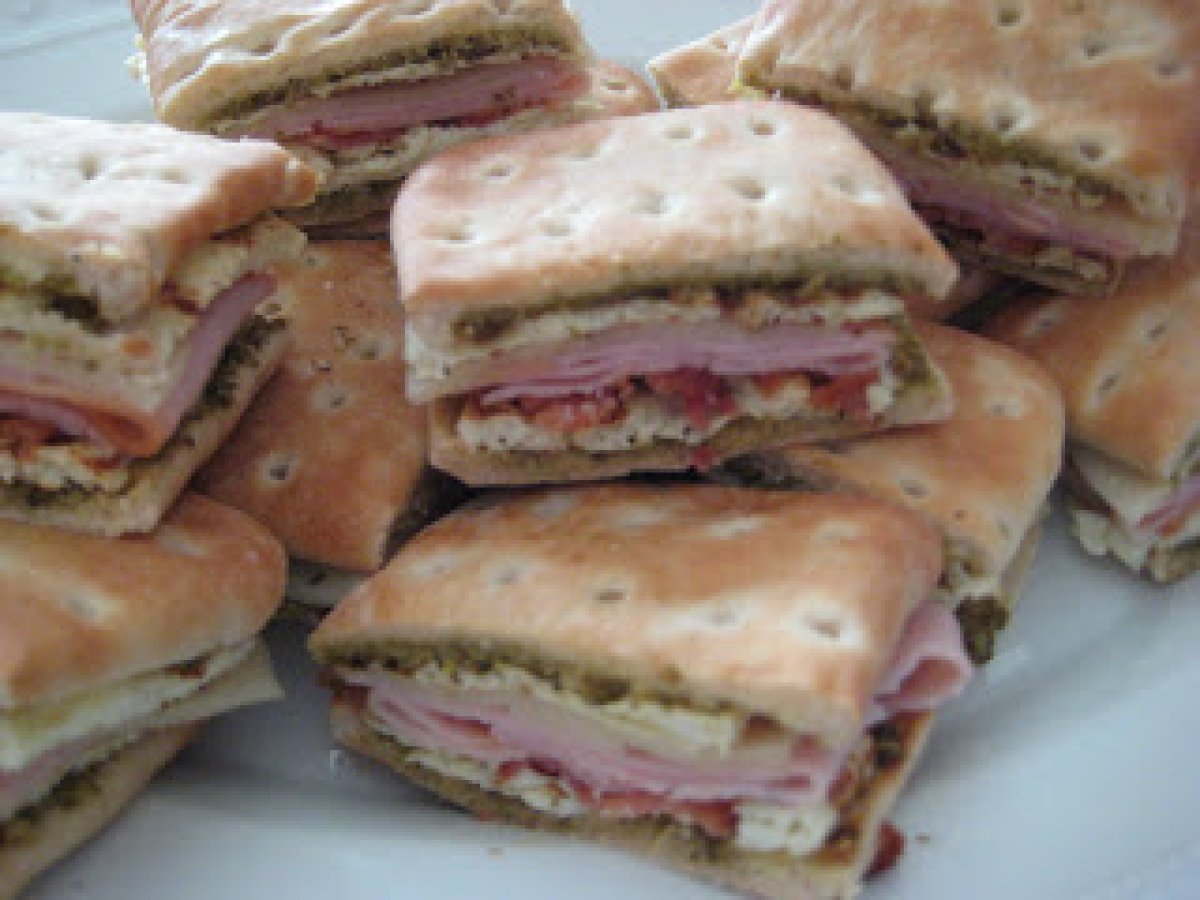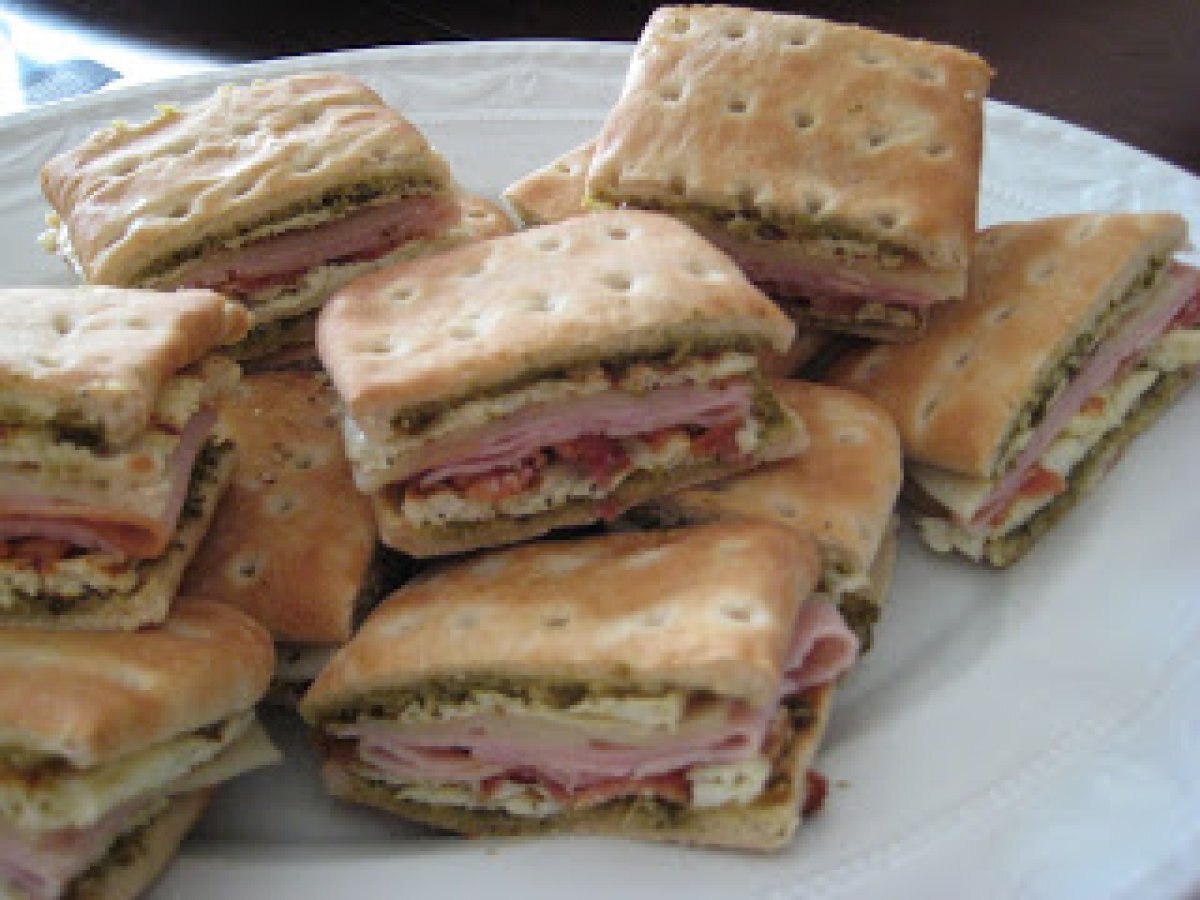 Questions:
You may like
Recipes