Dory float fries
Dory float fries
A concoction of various left-overs, this dish has caught my family point blank as the spices in the marinade for the fish perfectly blended with the sweetness of the sauce. An original creation of Garden Chef's Needle and Pen.
Ingredients
6 pcs. dory, sliced into 2-inch squares per piece
---
3 pcs calamansi, juiced (lemon may be used)
---
1 thumb-sized
ginger
, sliced thinly and minced
---
salt, ground pepper, cumin, curry powder
---
4 pcs saba, cut diagonally into 3-4 slices per piece
---
oil
---
large lumpie wrapper, quartered
---
1 medium white
onion
, sliced
---
---
1 small green bell pepper, diced
---
1/3 cup Paradise
Mango
Rum Liqueur
---
---
2 tbsps tomato ketchup
---
marinade used for the dory slices
---
1 tbsp green onions
Preparation
Marinate dory in calamansi juice, ginger, salt, ground pepper, cumin and curry powder. Set aside for 5-10 minutes.
Fry saba in oil until golden brown. Remove from oil. Drain on paper towel. Set aside.
Using the same pan, fry dory slices for 2 minutes. Turn each piece one by one and fry for another 2 minutes. Remove from pan.
Prepare sauce-toppings: Saute onion and tomato. Add bell pepper, Mango Rum, brown sugar, ketchup and fish marinade. Simmer for 1 minute. Sprinkle green onions on top. Set aside.
Place 1 slice of fried dory into each quartered piece of lumpia wrapper. Fry in a stainless pan until lumpia wrapper becomes crispy.
Place sauce on top the fish and serve with banana slices as side dish.
Photos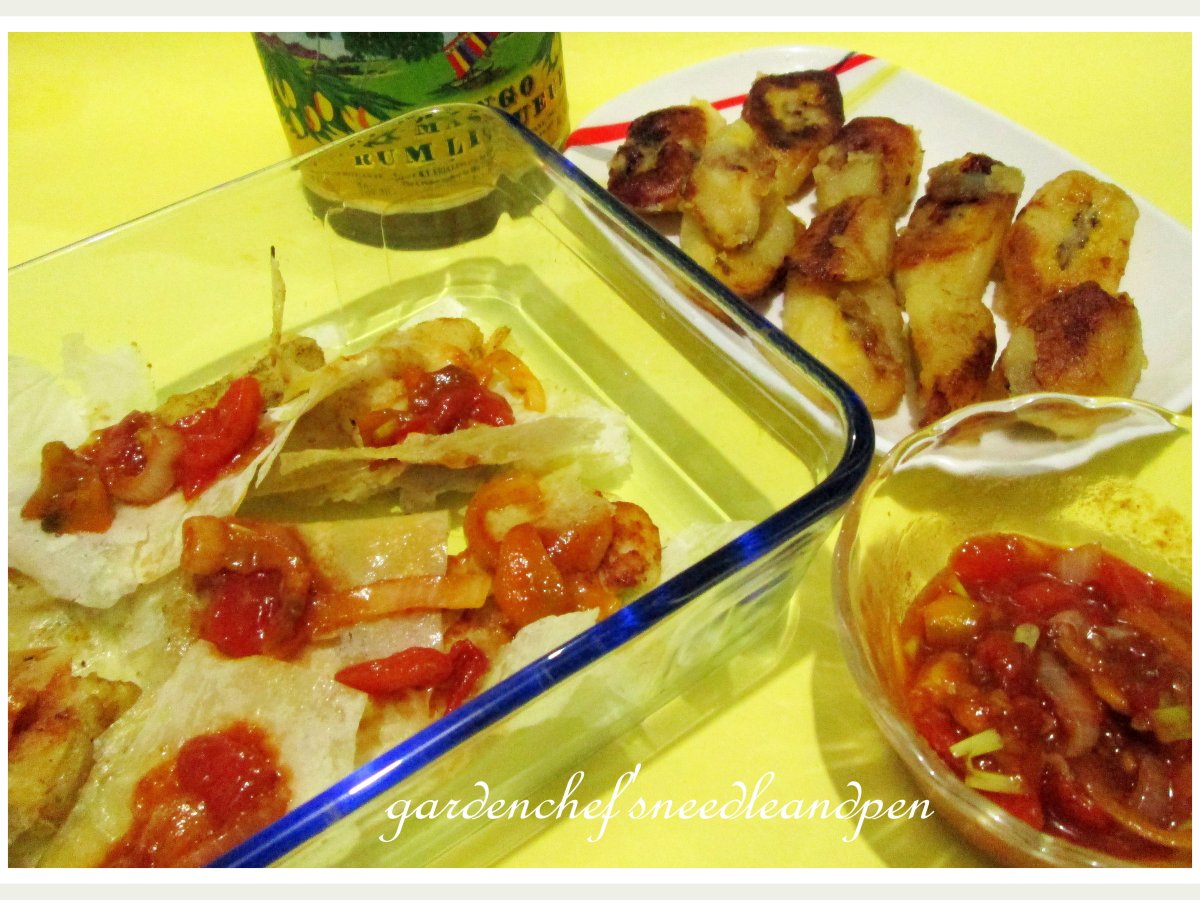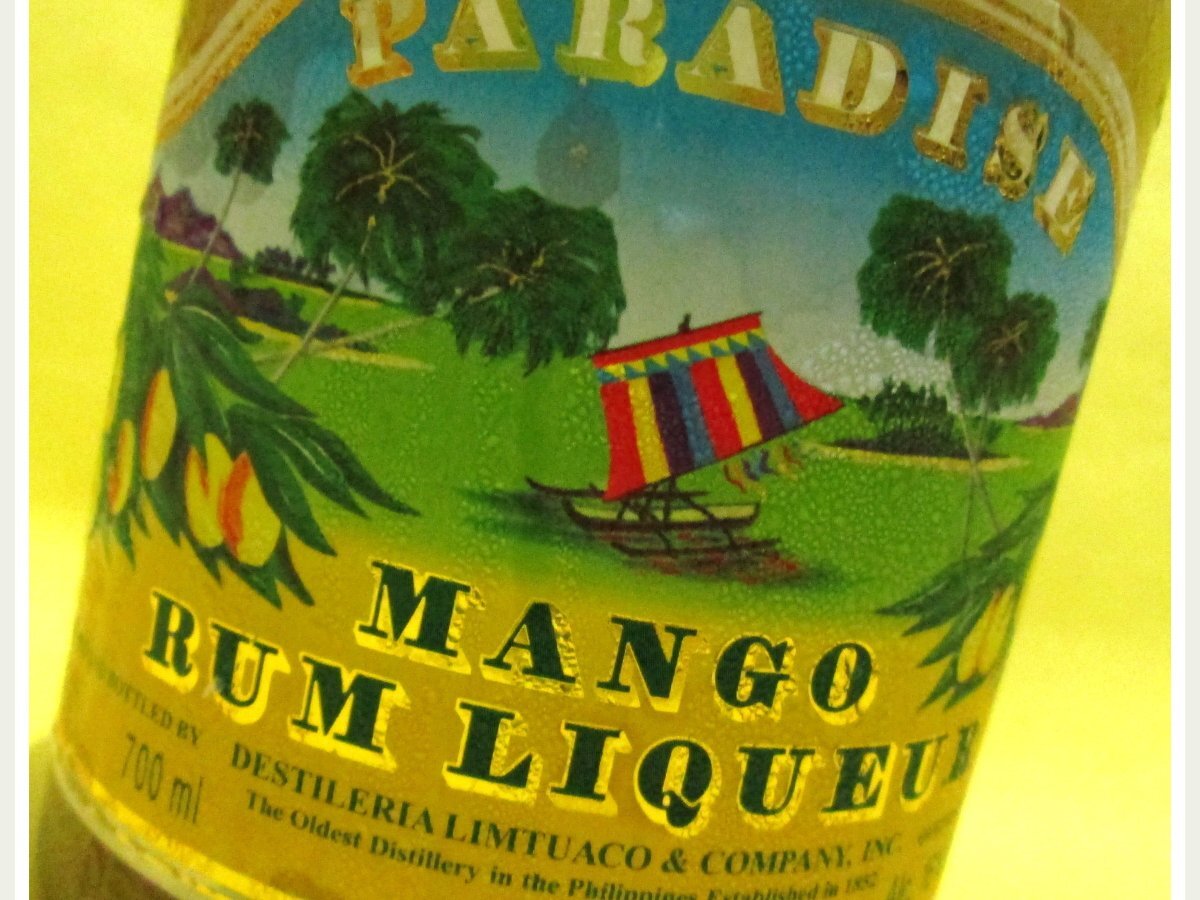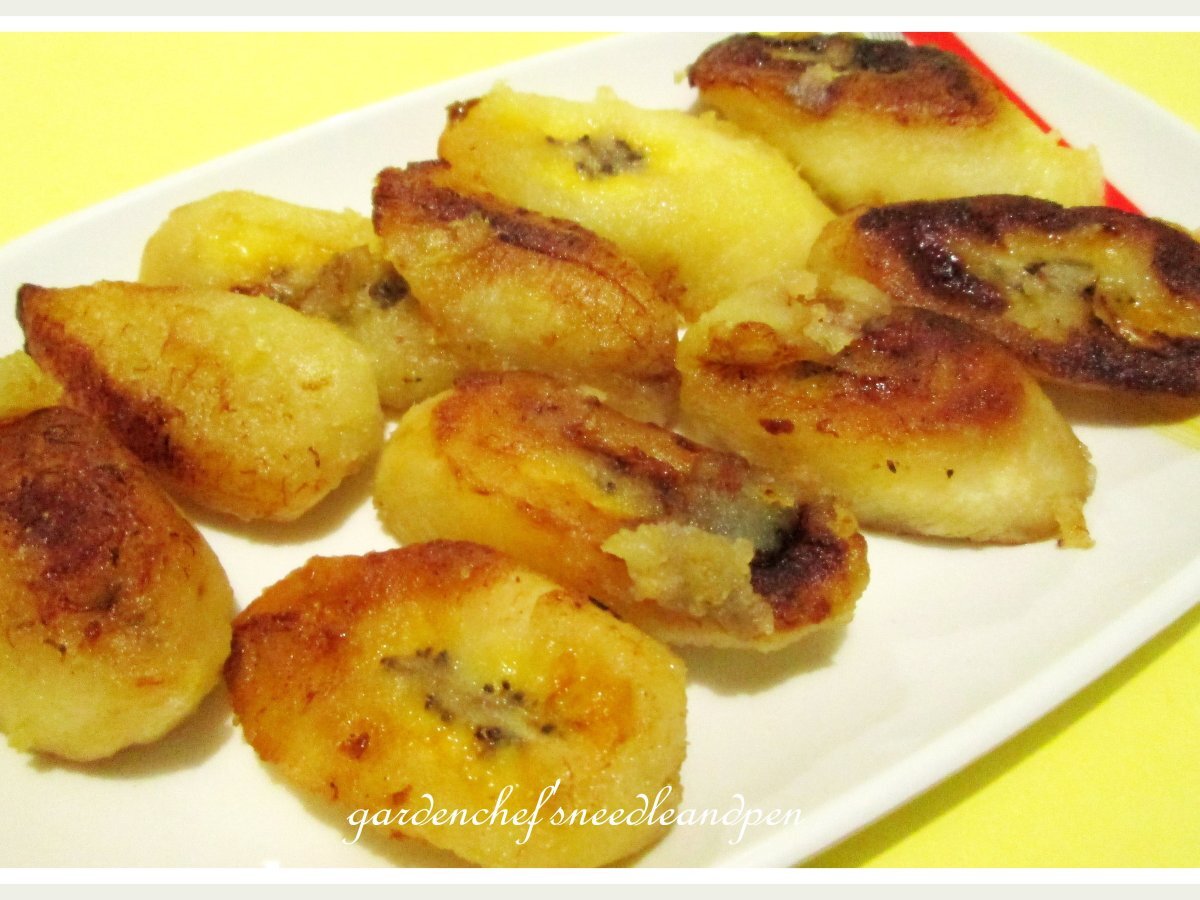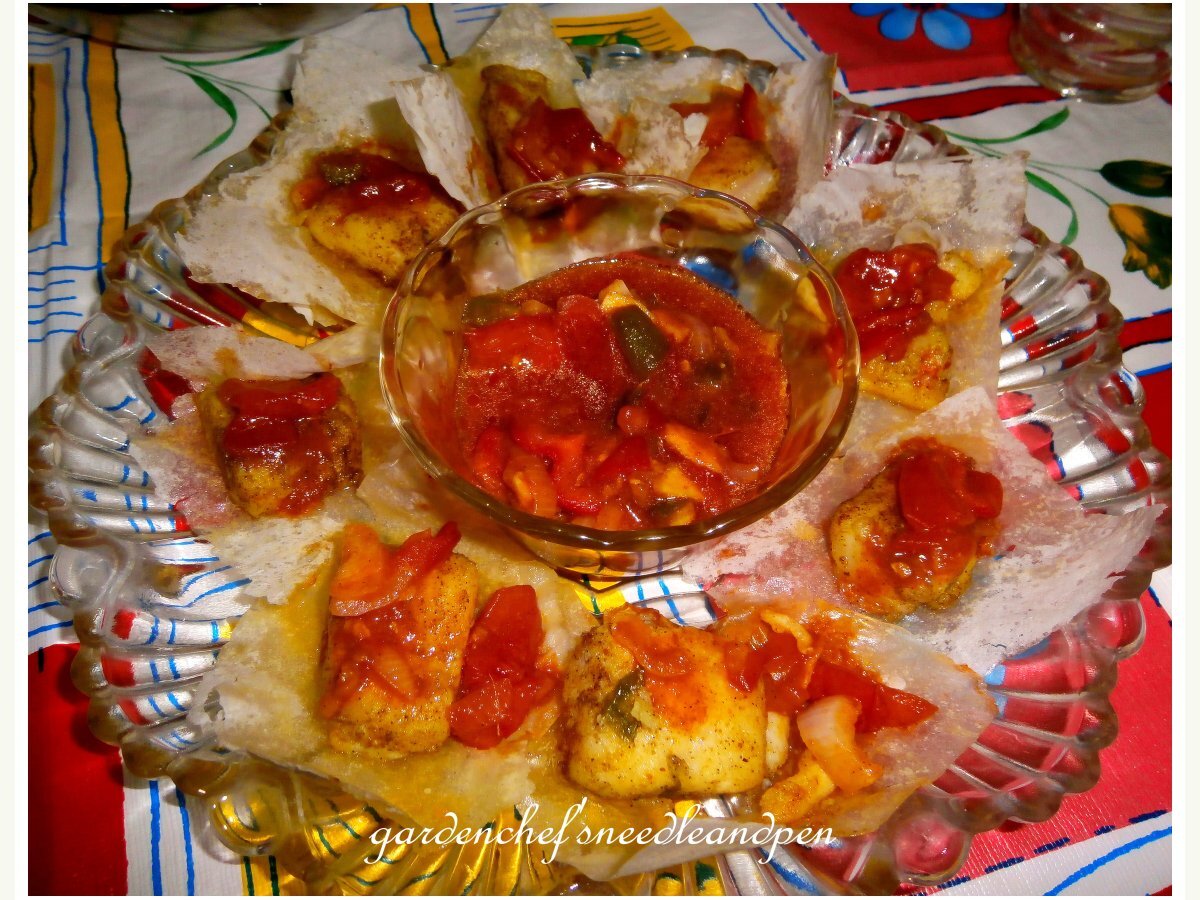 Questions:
Related recipes
Recipes