Drunken cold pork trotter
Preparation
In a wok, fry the salt and the Sichuan pepper until the Sichuan pepper crack. Remove and let cool. Clean the trotter and pat dry.
Rub the fried ingredients into the trotter evenly and place in a container and keep in the refrigerator for three days.
Remove the seasoned trotter from the refrigerator, rub off the Sichuan pepper from it. Use the pre-washed bandage to bandage the whole of the trotter tightly.
The bandage and the seasoned trotter. Place the bandaged trotter in a deep sauce pan or container, pour in the whole bottle of the wine to soak it for three days in the refrigerator. Turn the trotter in between the three days to make sure that the trotter is fully soak in the wine.
Remove the wine soaked trotter from the refrigerator, let stand and dry. Wine soaked trotter after three days. In a pot , pour in enough water to boil the trotter for half an hour or until the meat is tender.
This can be tested by poking a thin chopstick through the bandage, the meat is cook when the chopstick is able to poke through it.When it is cook, remove from the pot, let stand to dry and cool.
Place it back to the refrigerator for about four hours before it can be served. Remove the bandage and slice the trotter into thin slices and arrange on the a plate to be served.
Photos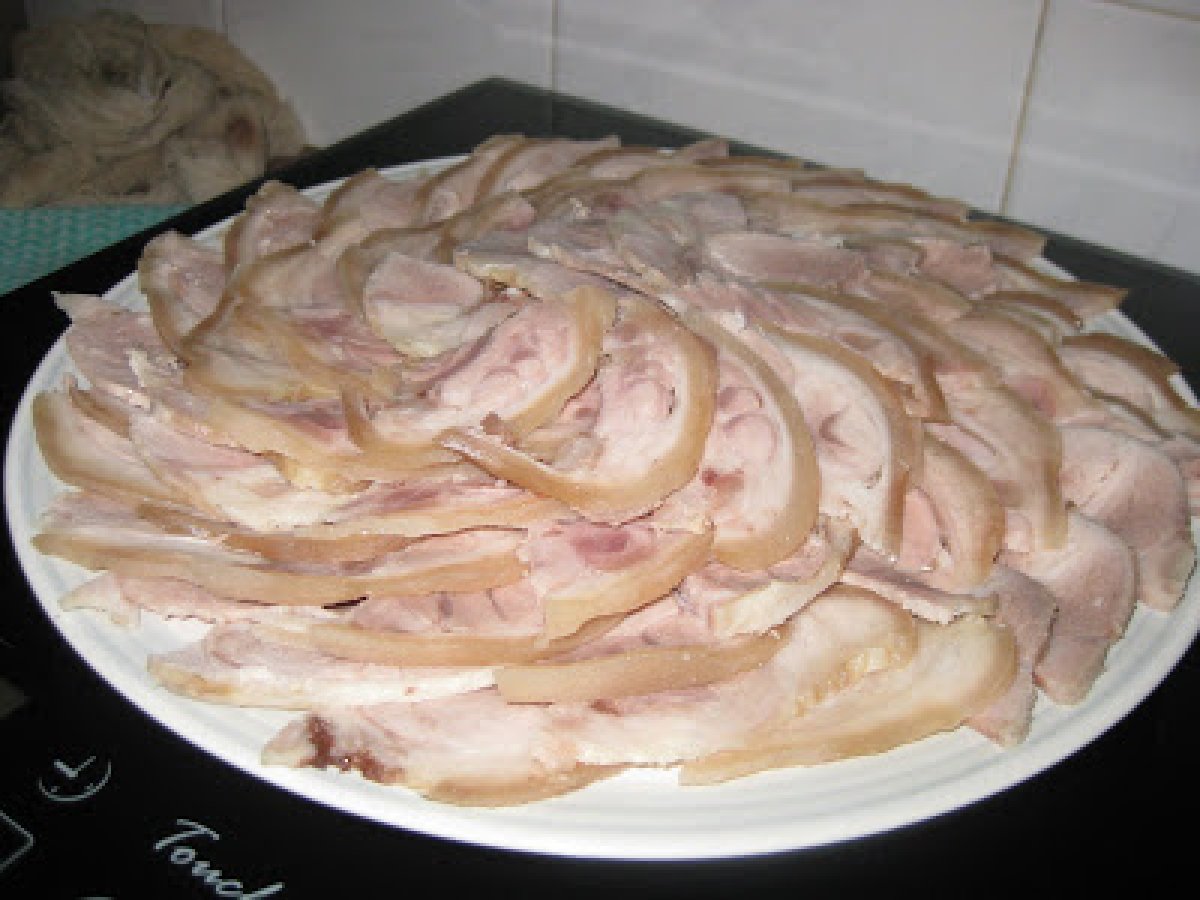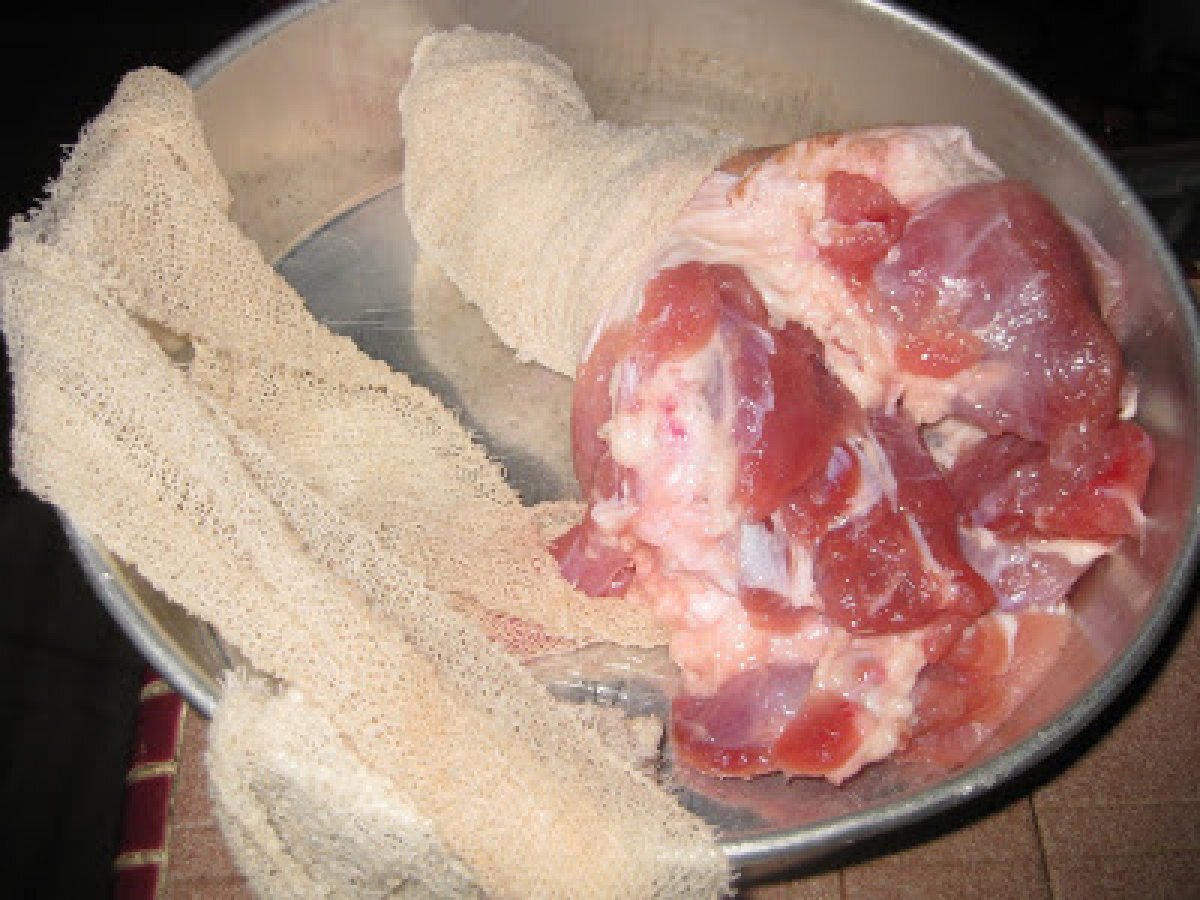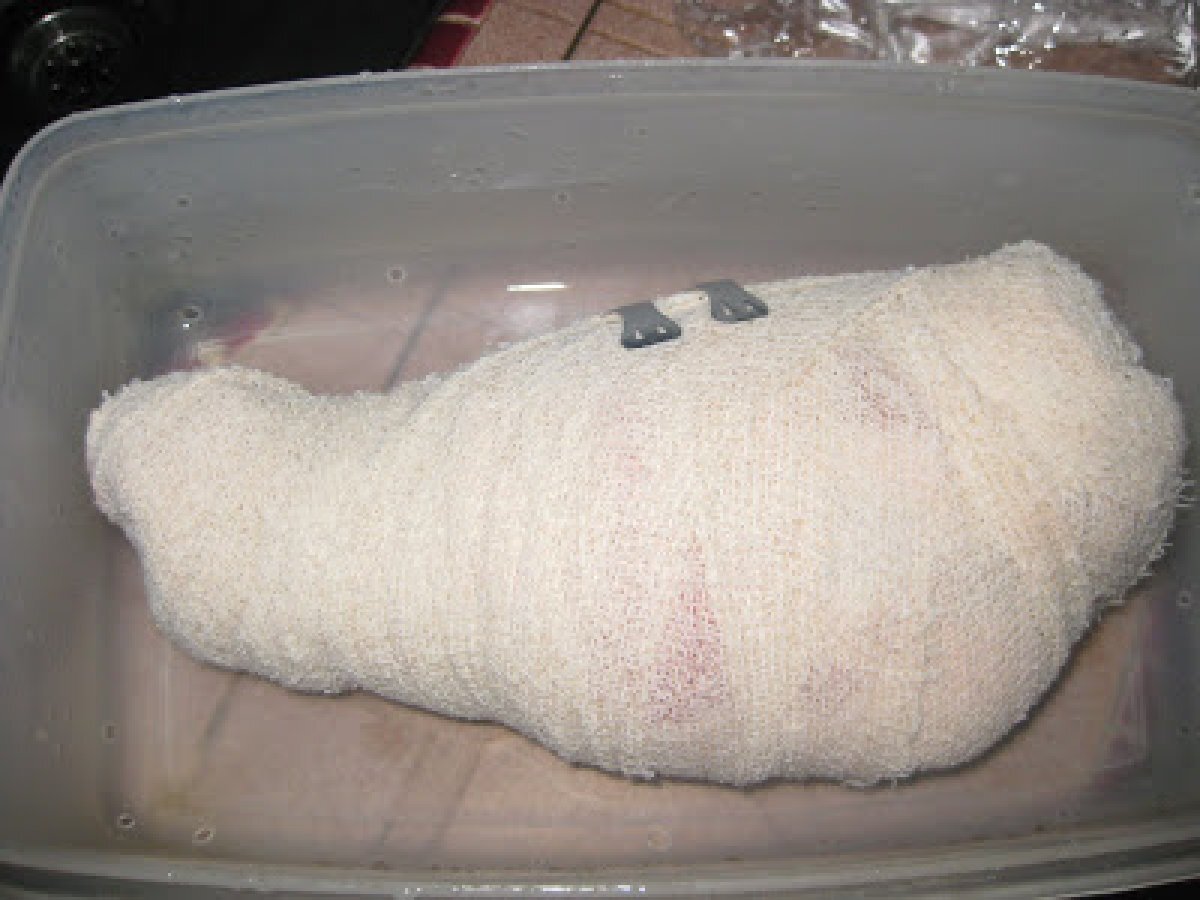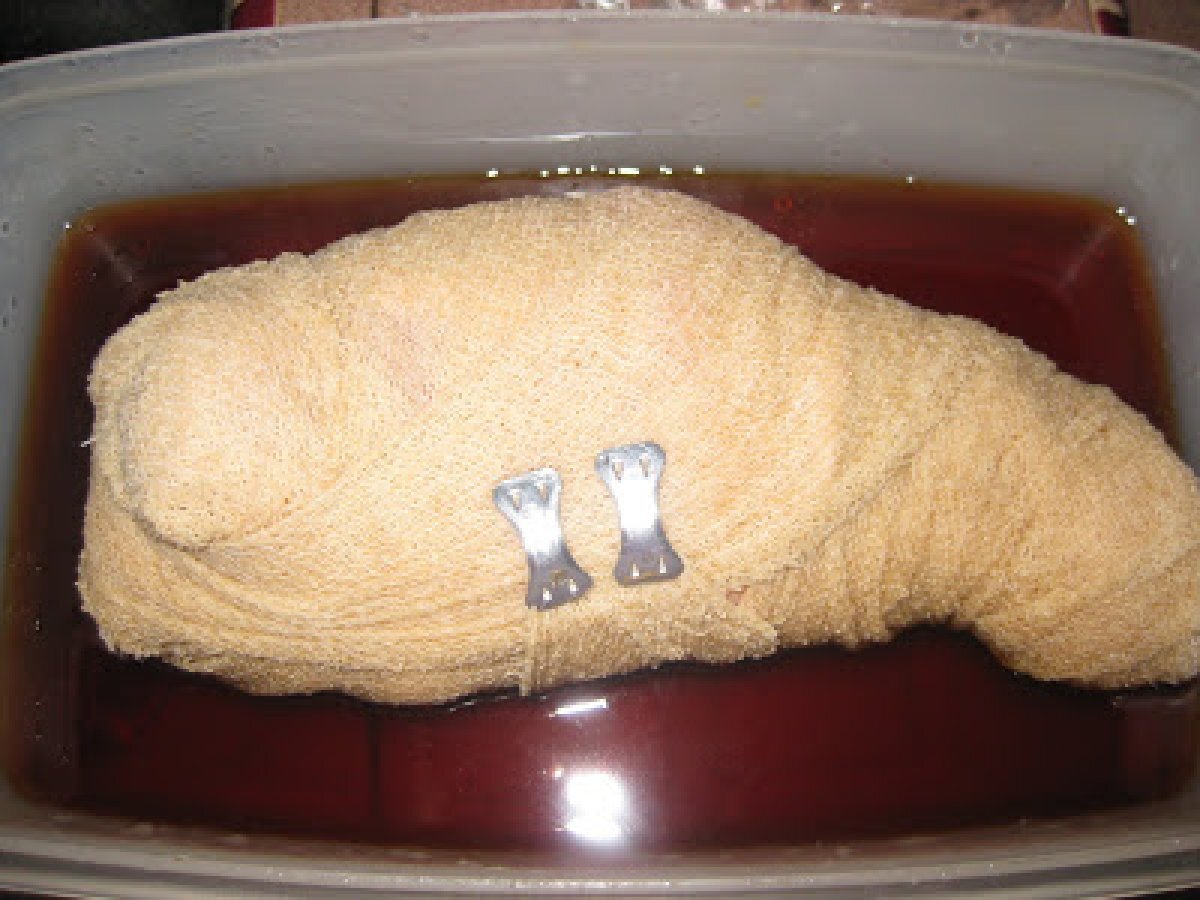 Questions:
You may like
Recipes