Ginataang alimasag (blue crabs or sea crabs cooked in coconut milk)
Preparation
Arrange the garlic, ginger, onion, tomatoes and chili peppers on the bottom of a thick casserole. Arrange the crabs on top of the vegetables and spices. Sprinkle salt and ground pepper on top of the crabs and pour the coconut milk. Add in the finger chilies and cook over medium heat.
When the liquid is boiling, lower the heat and continue simmering until the crab is cooked through and has transformed its color into deep red hue. Taste the rich sauce and adjust the seasonings. When the coconut milk sauce is reduced to a creamy consistency and some nice curdling has occurred, it is done. For a creamier and richer dish, just add about ½ cup thick coconut milk or coconut cream at this point and further simmer for 3 to 5 minutes.
Transfer the crabs into a large platter. Arrange the vegetables on top and pour the creamy sauce with all the bits of that tasty curd. Serve immediately with lots and lots of hot steamed rice.
Photos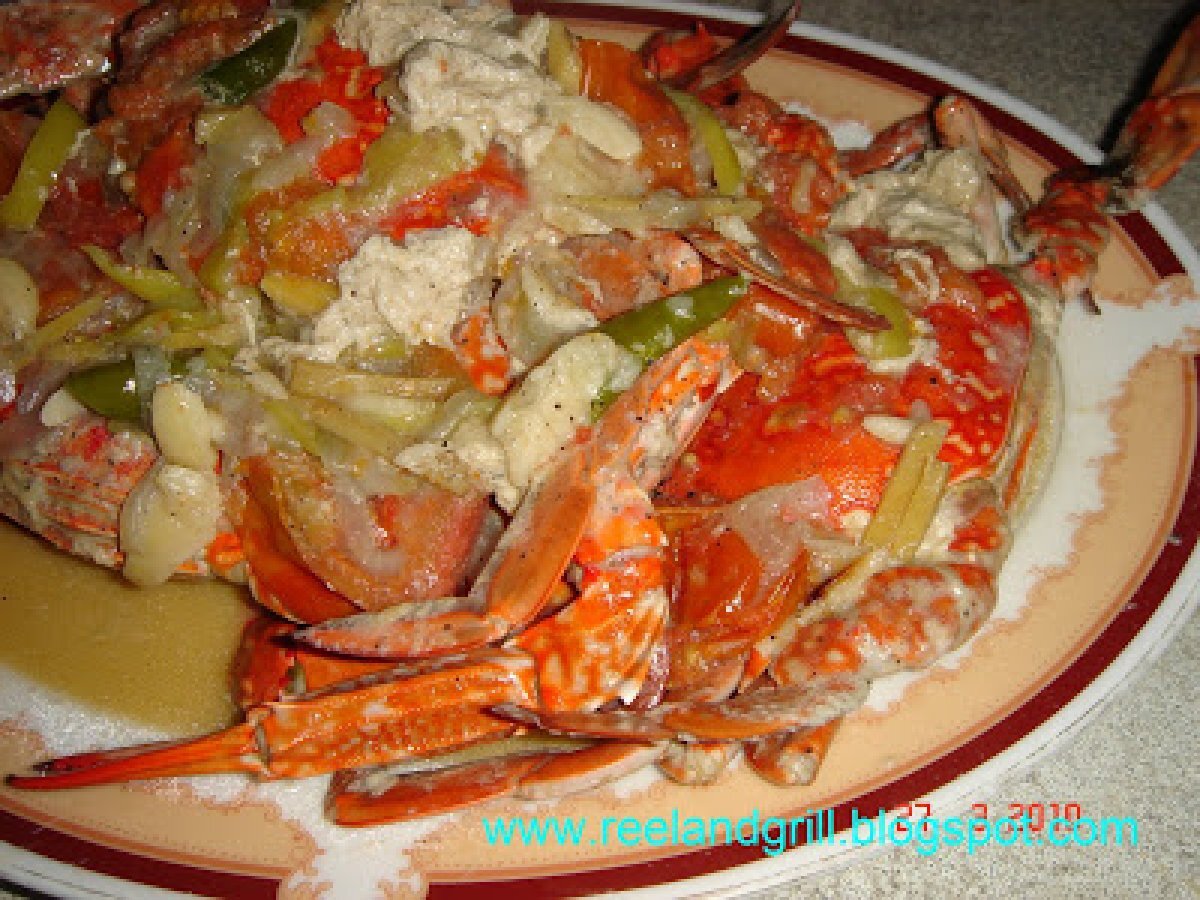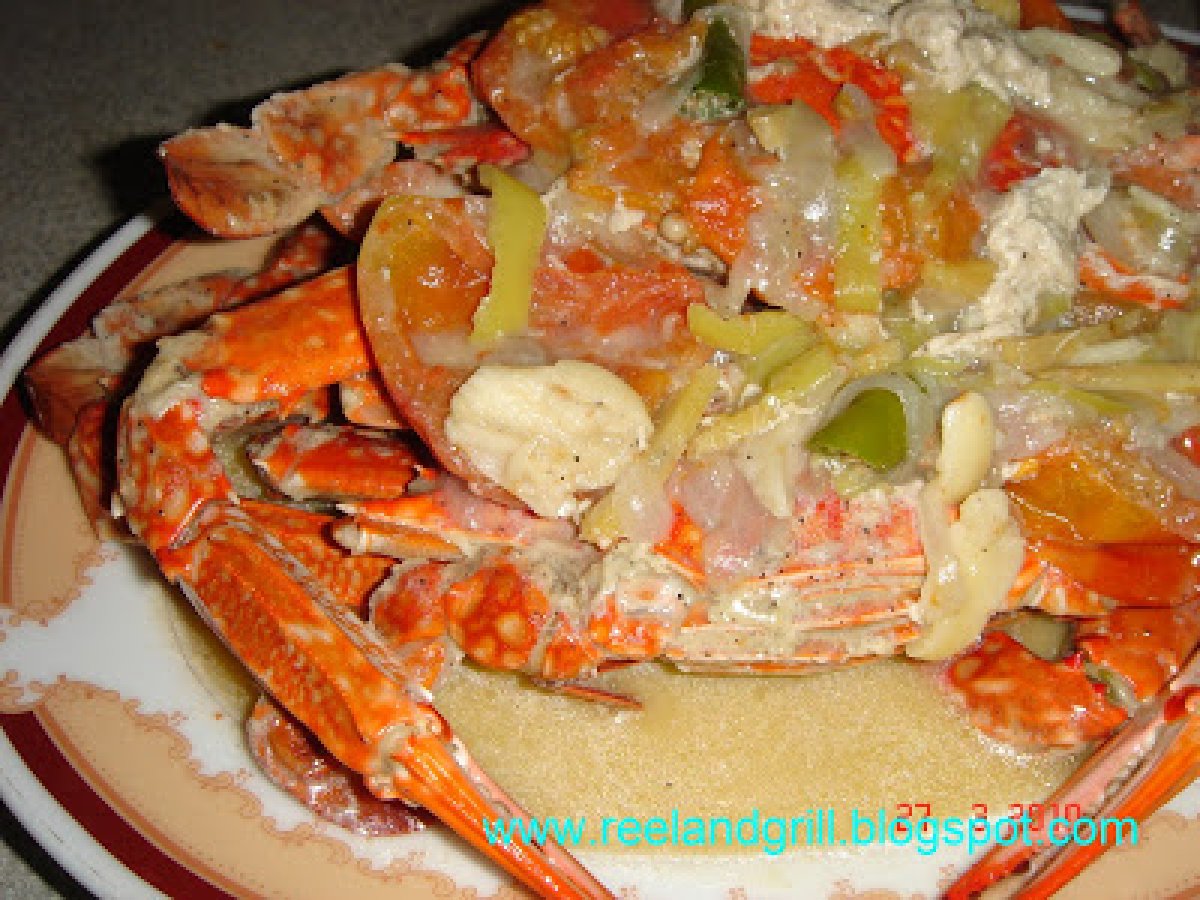 Questions:
Related recipes
Recipes
Related articles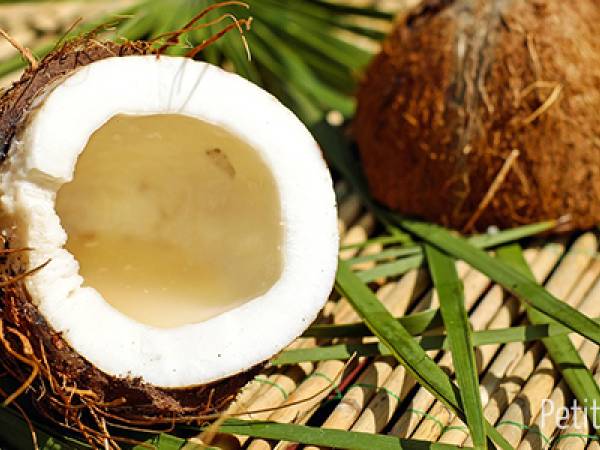 How to choose a coconut?