Ginataang manok (chicken cooked in coconut milk or ?gata?)
Preparation
You can also use whole chicken cut up to serving sizes including its giblets if you so desire. Remove excess fat in the chicken and some of the skin (optional) for the dish to be less oily. But reserve the chicken skin which you can deep fry as cracklings. Wash the chicken pieces several times to remove traces of blood and then drain thoroughly. Wash the removed chicken skin as well, lightly seasoned with salt and pepper and keep in the freezer for future use.
In a large wok or large pan or heavy bottomed casserole, heat ¼ of the coconut milk on low flame. Continue cooking with regular stirring until the coconut milk starts to curdle, releases its own oil (?naglalangis o naglalatik?) and becomes fragrant or aromatic.
When the coconut oil is evident, add in garlic followed by the onion and continue frying the spices on the sizzling oil. Add in ginger followed by the chicken and continue sautéing until the chicken renders its own liquid (and some oil).
Simmer on low heat until the meat is partially cooked through. Add in chayote and continue cooking. Add in lemongrass and the chopped chilies. When the veggies are cooked through, season it with ground pepper and salt.
Lower the heat and add the remaining coconut milk and continue simmering with the lid off. Add in vinegar and sugar. Taste and adjust the seasonings.
Add in whole chilies and continue cooking until they are cooked through and liquid is reduced and a thick but somewhat oily sauce remains. As always, you can scoop out some of the oil that floats if you'll find it quite excessive.
Transfer the dish in serving plates and serve with lots of steamed rice. The dish is rich, very delicious and like most ?ginataan? recipes, it complements well with steamed rice.
Photos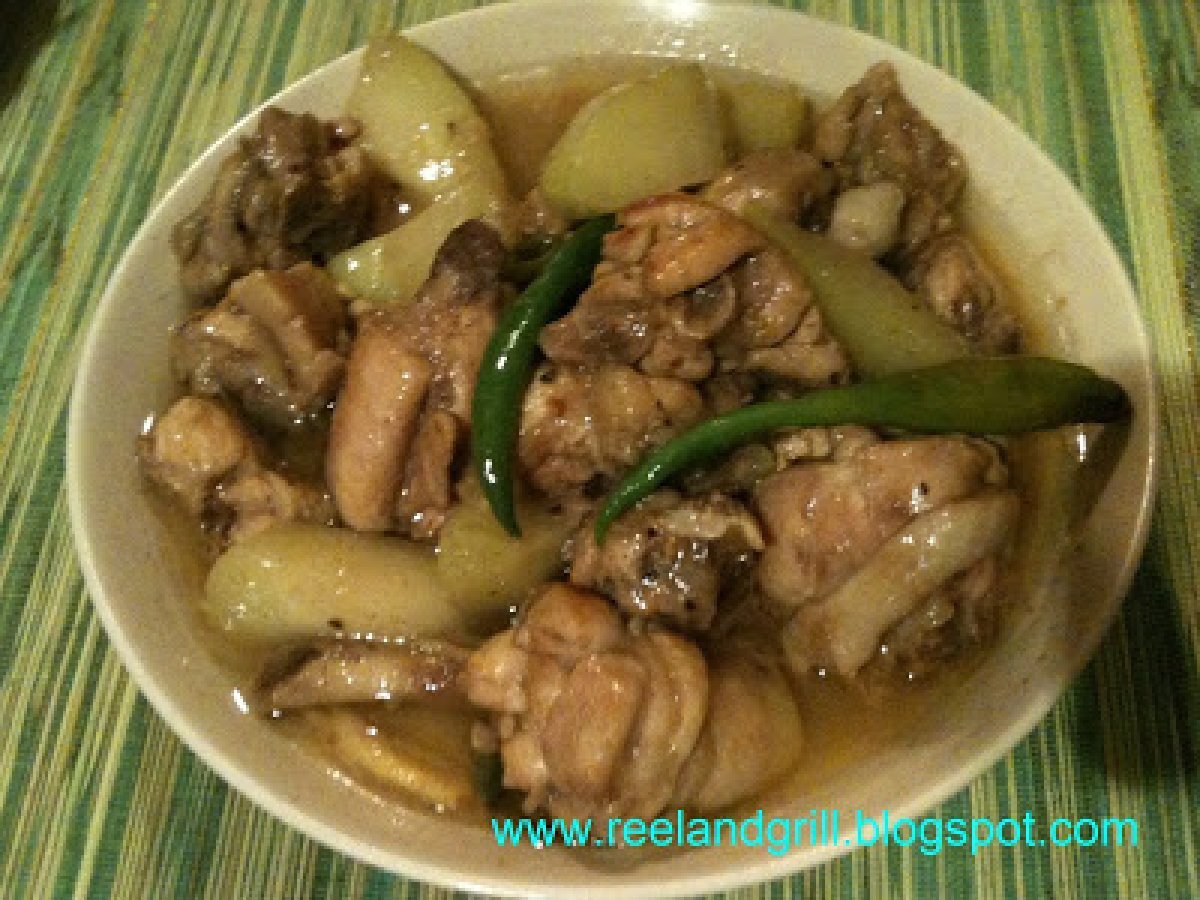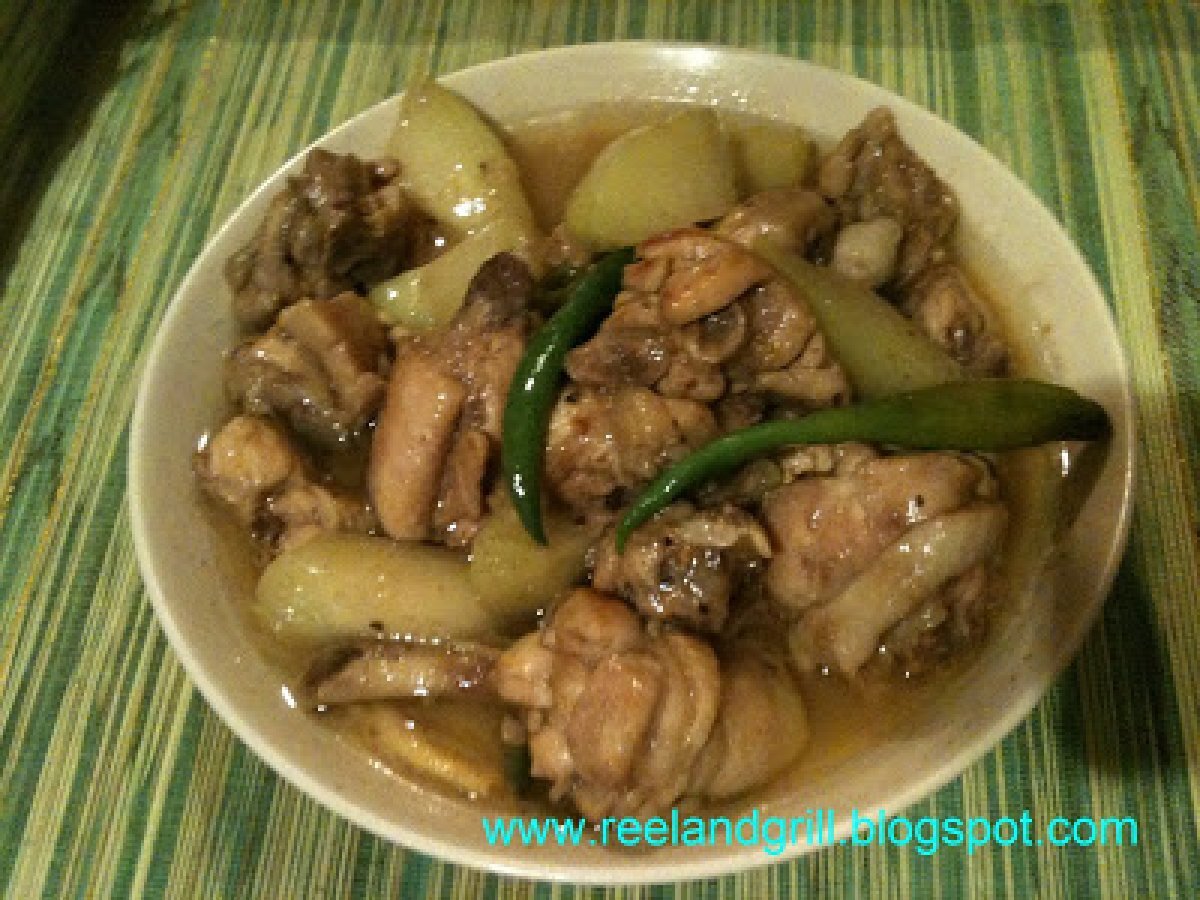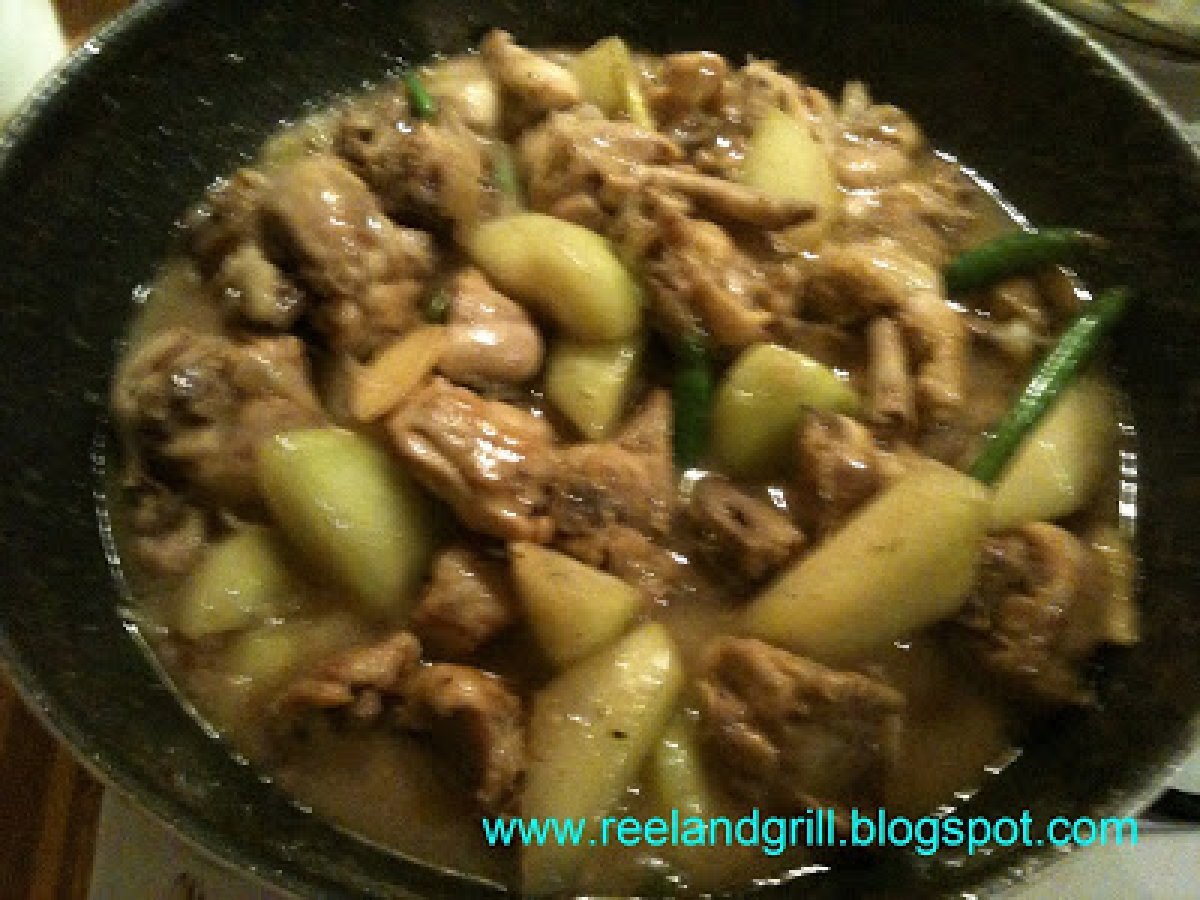 Questions:
You may like
Recipes
Related articles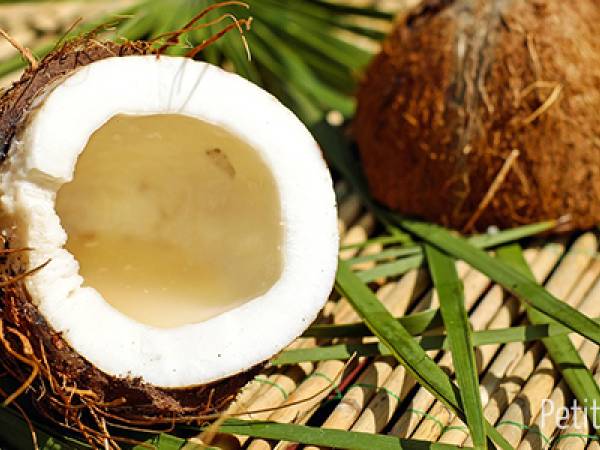 How to choose a coconut?