Jewels from avadh (part 2) - lucknowi dum pukht biryani
Preparation
Boil the stock with the whole spices - Black cardamom, black peppercorn, cinnamon, cloves, fennel seeds and bay leaf. Let it rest for 20 minutes and then strain. Wash 7 rinse the basmati rice twice in cold water. Soak the basmati rice in water for 30 minutes - 1 hour. Drain.
Meanwhile, mix all ingredients for marinade in a processor and make a smooth paste. Add in the chicken pieces and mix well to coat each chicken piece. Let it marinate for upto 5 hours.
Heat ghee in a large pan. Add in the rice. Cook for 5-7 minutes or till rice turns opaque white. Crush and add in 2 saffron strands. Add in 4 cups of chicken stock. Bring the rice to a boil, cover and allow to simmer for 15 minutes. Switch off the flame and let the rice rest for 10-15 minutes. This will allow the rice to absorb the moisture.
Take another heavy bottomed pan and add ghee. Heat. Add in the chopped onions. Saute till onions turn translucent. Add in the marinated chicken and saute till chicken is done and the gravy has almost dried up. Take an earthernware pot (preferably) which has a lid, to start assembling the biryani. Add in ghee and grease the earthenware pot.
Lay a layer of rice. Sprinkle some chicken stock. Add in some of the chicken pieces. Repeat this alternate layering of rice and chicken pieces. Finish with a layer of rice on top. Sprinkle the rest of the chicken stock. Warm the milk with cardamom pods. Crush and add the saffron. Add the Kewra and Gulab ittar.
Sprinkle on top of the finished biryani layers. Add in the garnishes. Now cover with a lid and seal the vessel by applying a dough made with wheat flour or flour around the lid, all the way around.
Preheat an oven to 200 degrees Celsius. Place the biryani in the oven. Let the biryani cook in the oven for 10-15 minutes. Remove, break seal and serve straight from the pot.
Photos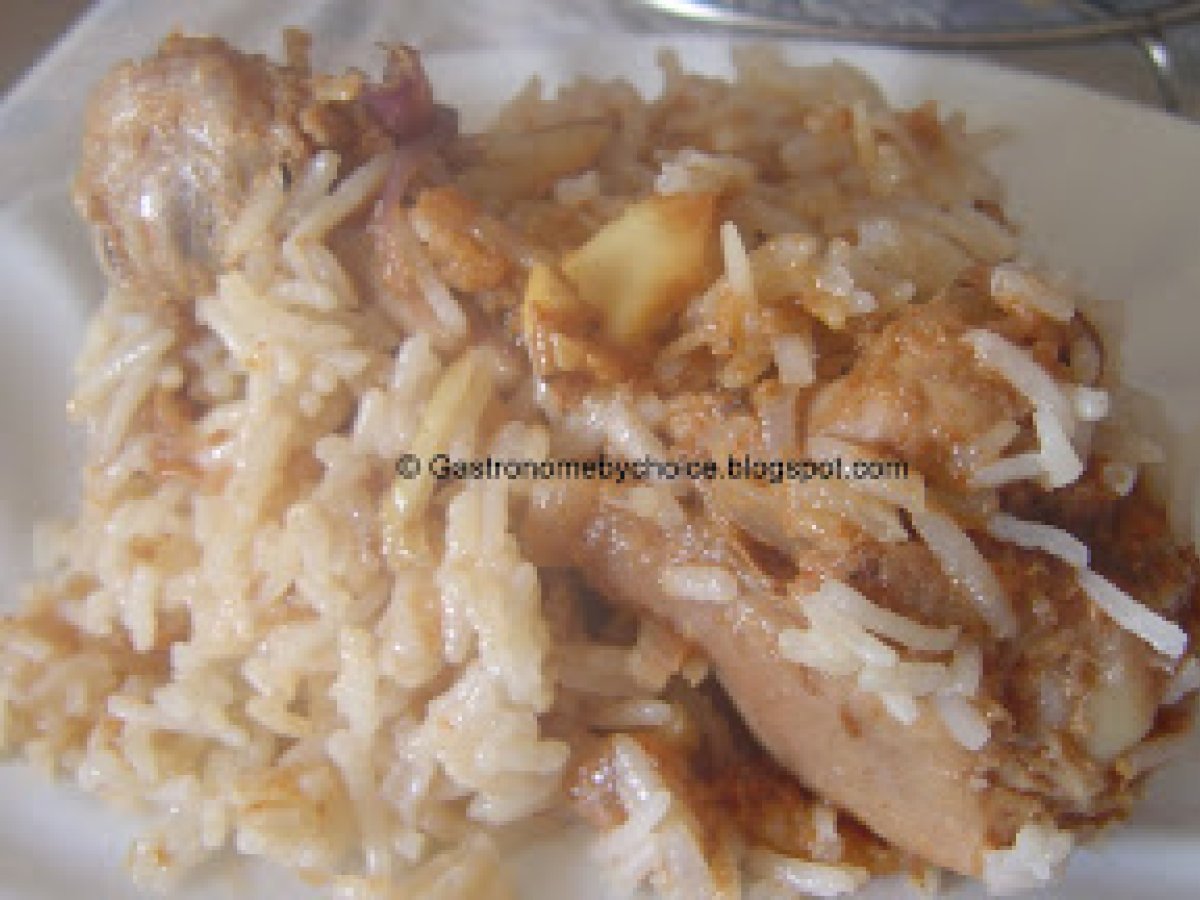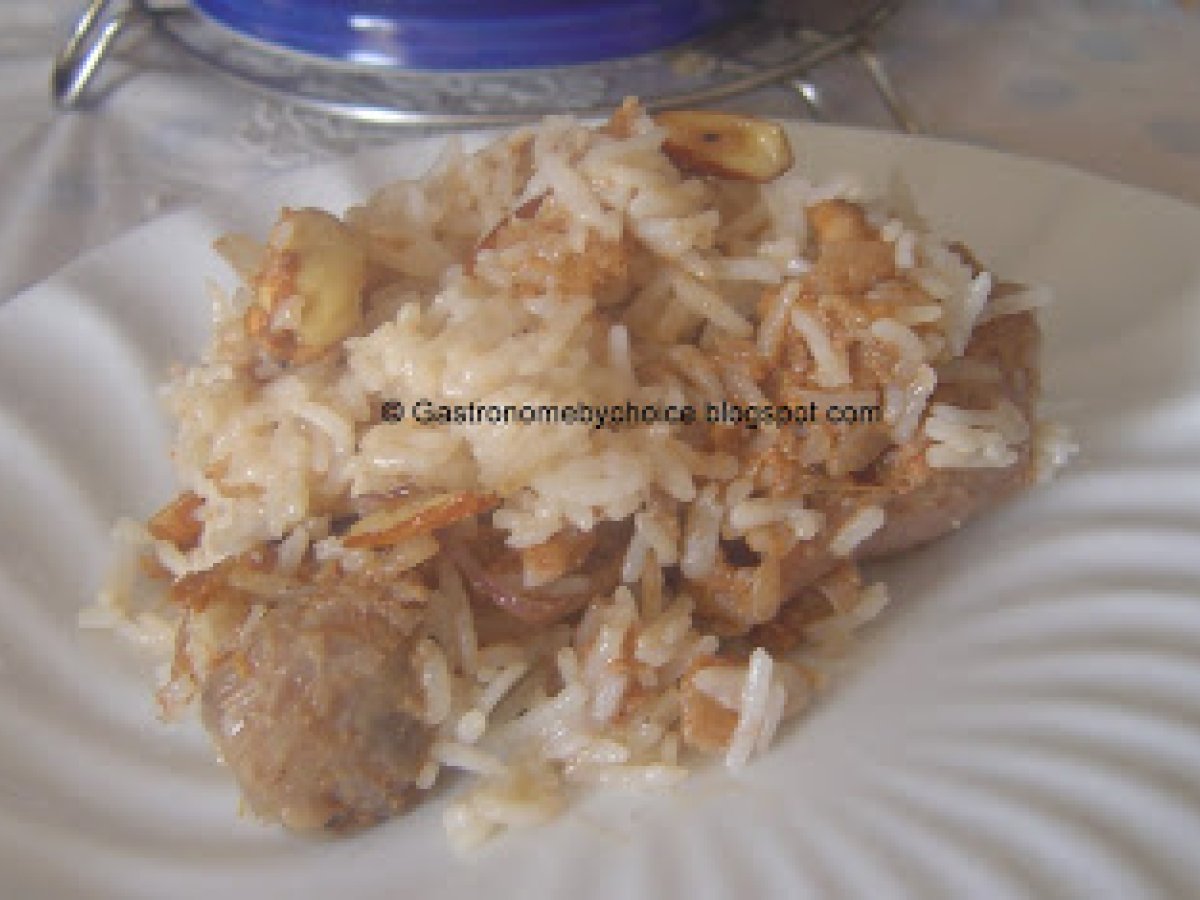 Questions:
You may like
Recipes