Prawns Dum Biryani / Chemmeen Biryani
Preparation
For the prawns: Marinate prawns with the above ingredients and keep aside for 30 minutes.
For the Rice:
Take plenty of water in a pot ; add rice, whole spices, salt and ghee. Cook till three - fourth done. Drain out water.
For the Prawns Gravy:
Heat oil in a heavy bottomed kadai. Fry whole spices for 2- 3 minutes. Add sliced onions and fry till light pink in color. Add crushed garlic and ginger. Fry for 3 - 4 minutes on a low heat. Add chopped tomatoes, green chilli, chopped mint and coriander leaves. Fry for 4- 5 minutes. Add red chilli powder, turmeric powder, coriander powder and salt to taste. Mix well and saute for 4 - 5 minutes or till the raw smell goes.
Add marinated prawns. Mix well. Do not add water. Cover with a lid and cook on a low heat for 20 minutes ( till the gravy thickens and a nice aroma ).
For Dum ( or the final preparation of Biryani ):
In a heavy bottomed vessel spread a layer of prawns gravy and a portion of cooked rice. Make 2 or 3 layers with rice and prawns gravy. Cover with a lid. Seal with atta dough on the edges of the lid. It is preferable to place an iron kadai / iron tawa under the vessel to prevent the gravy / mixture from burning. Cook ( dum ) on a low heat for 30 minutes. You can see a color change in the seal. Open the seal and serve with pickle / raita/ pappadam.
Photos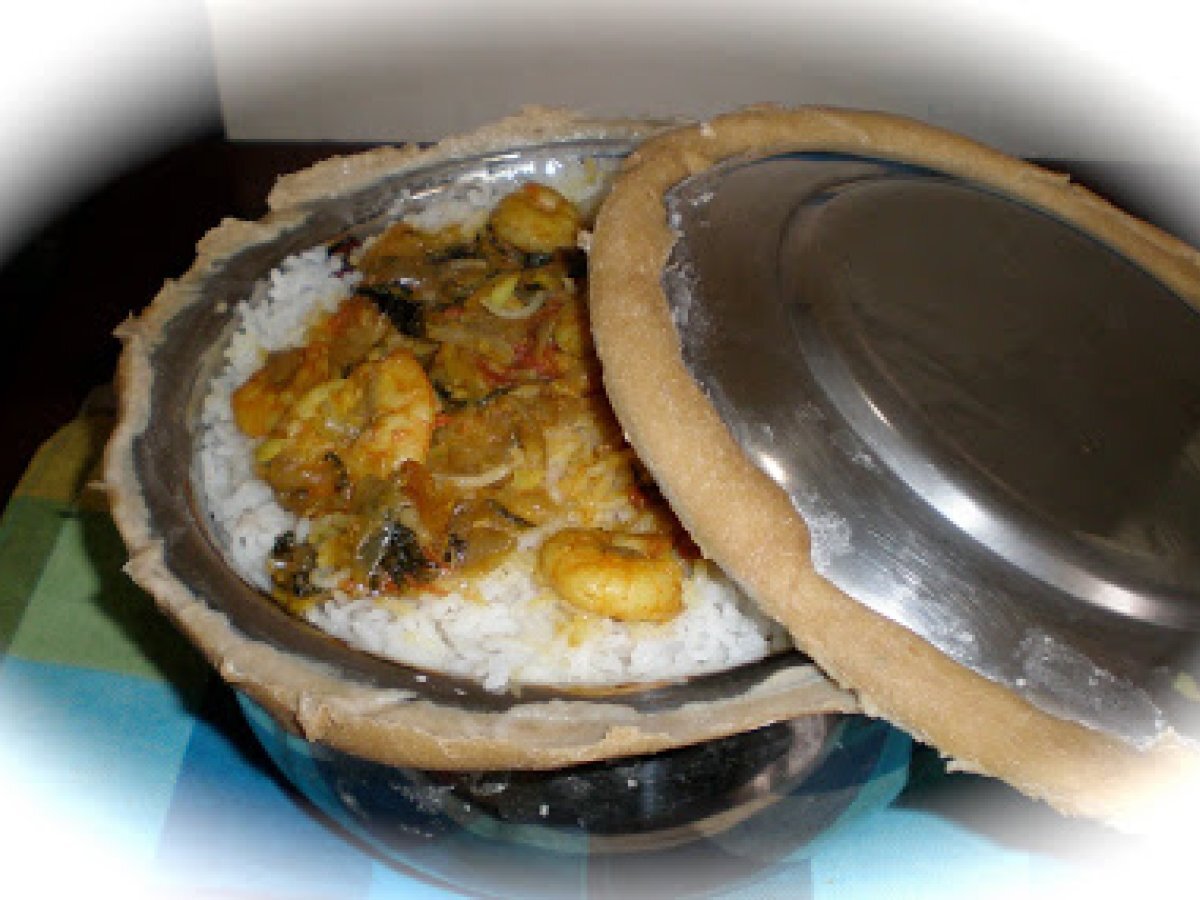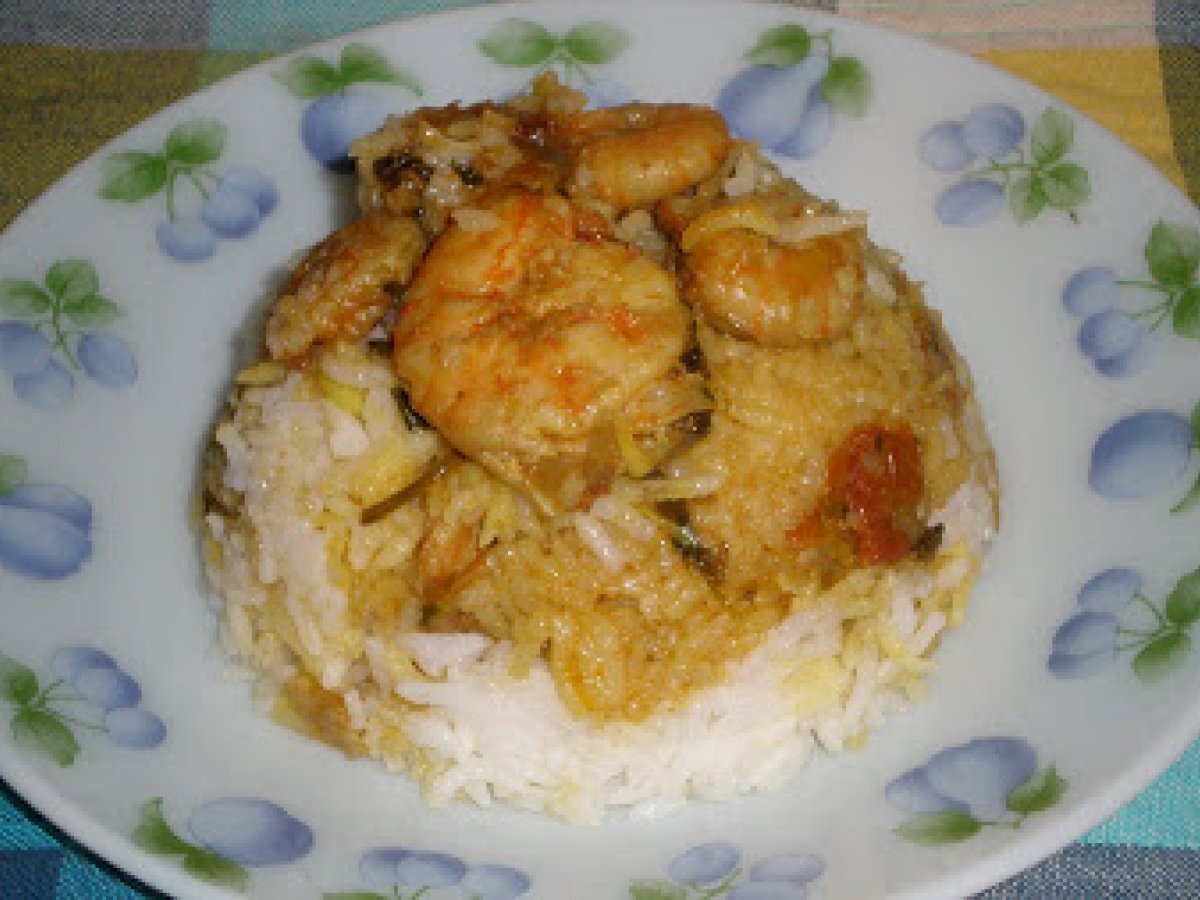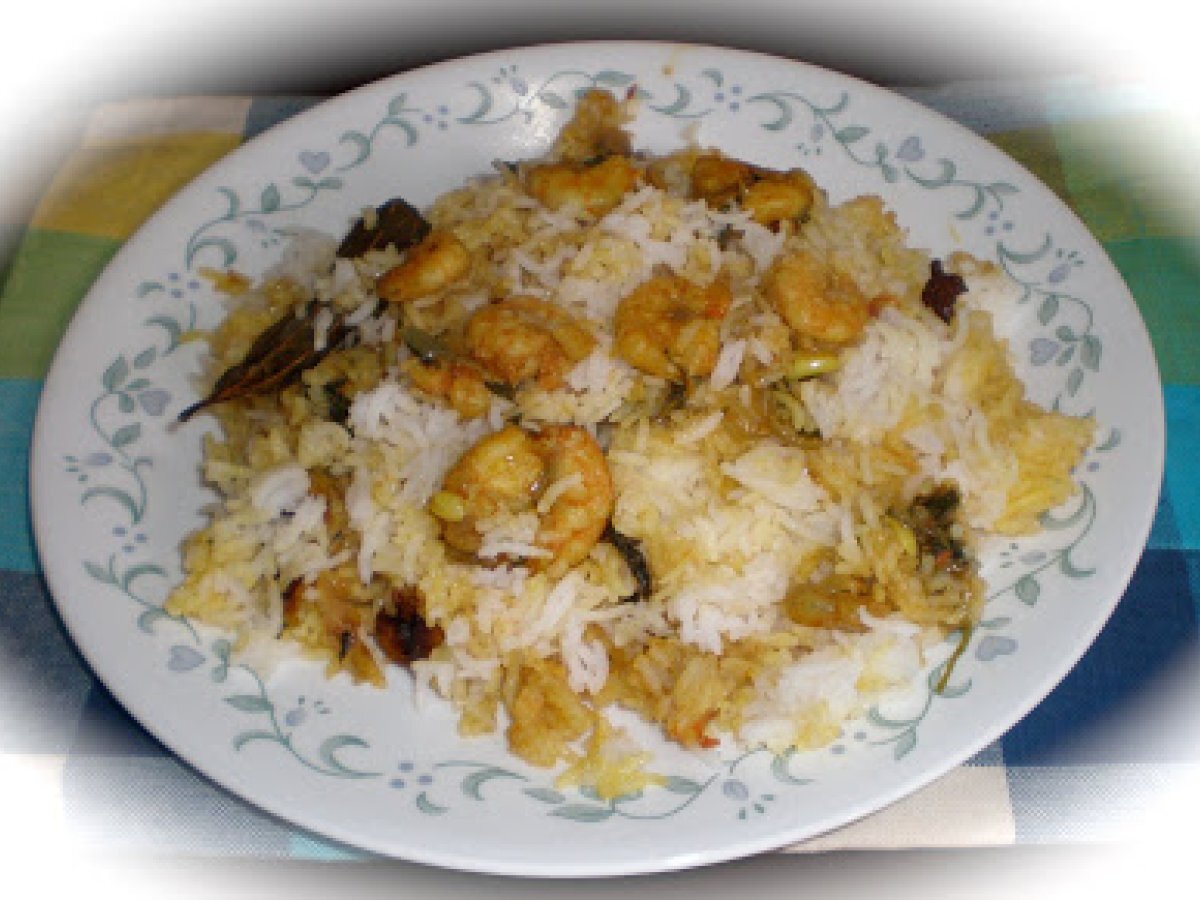 Questions:
You may like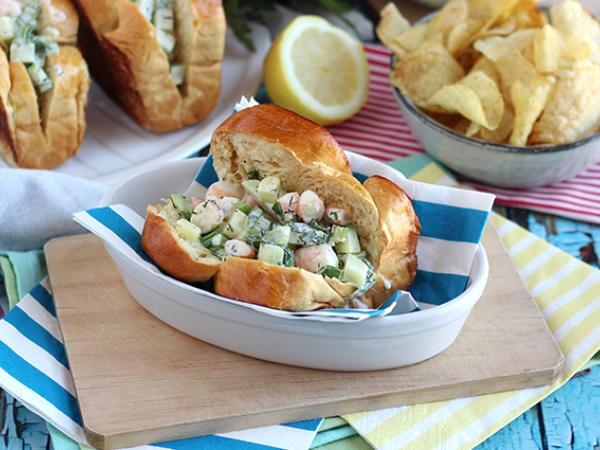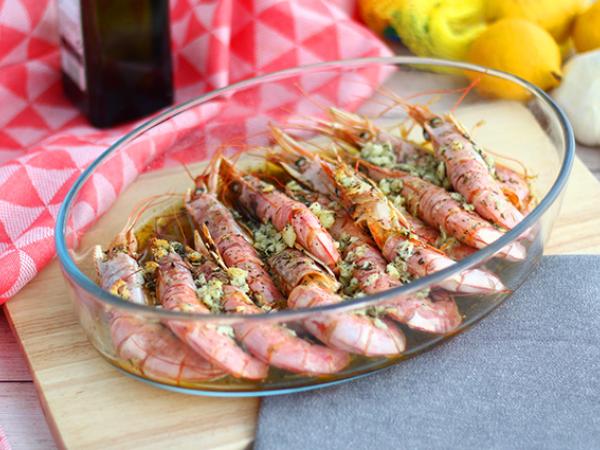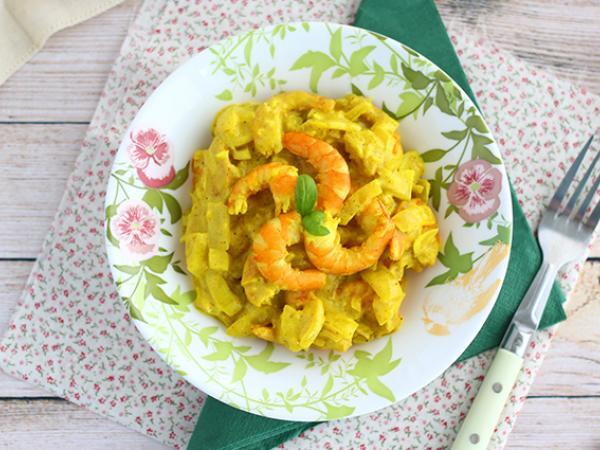 Recipes