Kale moti biryani
Kale moti biryani
Preparation
To prepare the kale moti. Wash the channa, add enough water,salt and soda bicarb and cook in a pressure cooker until 3-4 whistles. Drain out the water and keep it aside.
Heat ghee in a kadai, add ginger-garlic paste, onions , chilli powder and turmeric powder,lower the heat and saute for 2 minutes.
Remove the pan from heat,add curd,tomatoes and green chillies. Return the pan to the heat. Cook till the ghee floats on top.
Then add the boiled chana, adjust the seasoning and stir well. Saute till done and almost dry. Transfer the cooked channa to an ovenproof container.
Spread the chopped corinaderleaves, mintleaves, gingerjuliennes, green chillies, tomatoes fried onions and pour the yogurt over the channa.
Spread the rice evenly over the garnished channa and sprinkle soaked saffron over. Cover with a lid and secure with a atta dough to seal the container so that it is airtight and cook in a pre-heated oven for 10 to 12 minutes at 180'C.
Bring 8 cups of water to a boil with salt,whole garam masala and lemon juice. Cook till three-fourths done. Drain out the water.
Photos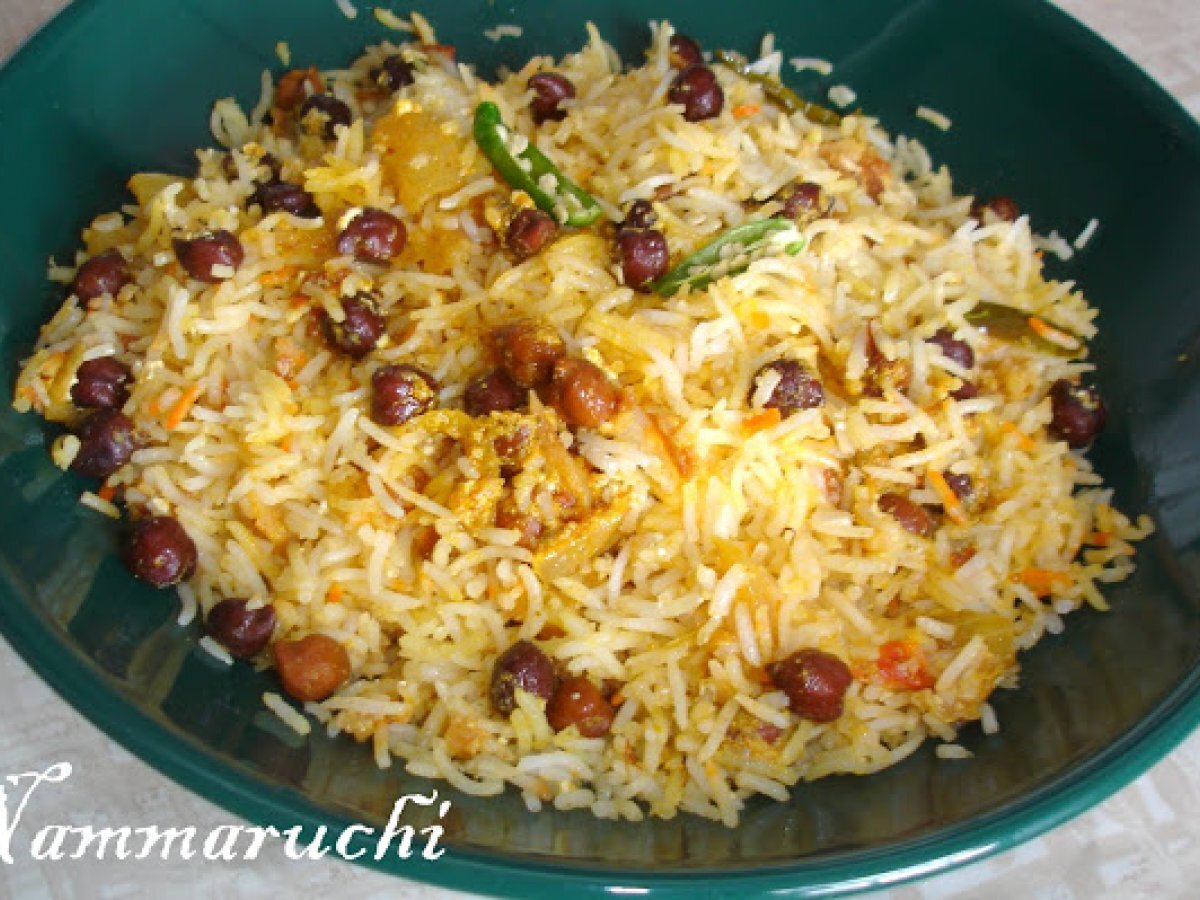 Questions:
You may like
Recipes