METHI MAKAI MATAR MALAI (Sweet Corn n Peas in Creamy Fenugreek Curry)
METHI MAKAI MATAR MALAI (Sweet Corn n Peas in Creamy Fenugreek Curry)
A creamy topping of fenugreek greens with sweet corn & peas that is healthy & delicious! Enjoy over crostini or with a flat bread. This curry is full of goodness of green vegetables and loved by kids.
Ingredients
2 cups fresh green fenugreek (washed, finely chopped)
---
3/4 cup green peas (shelled & boiled)
---
1/4 to 1/2 cup corn kernels (boiled)
---
1 tbsp cashew nuts
---
---
1/2 cup milk+ 1/2 cup for making cashew nut paste
---
---
1 generous pinch
cumin
seeds
---
1 small
onion
(finely chopped)
---
---
1/2 tsp garlic paste
---
3-4 green chillies (split)
---
1/2 tsp coriander powder
---
1/2 tsp garam masala powder
---
1/4 tsp white pepper powder (+/- to taste)
---
1/2 tsp dry mango powder (+/- to taste)
---
Salt to taste
Preparation
Sprinkle about 1/4 tsp salt to the fenugreek leaves and mix them well.
Keep them aside for approximately half an hour. Squeeze out the water and keep it aside.
Make cashew nuts paste by adding milk. Add milk gradually till you have the desired consistency.
Heat oil in a pan and add cumin seeds. Once they crackle, add onions, ginger garlic paste and fry till the ginger and garlic become fragrant and the onions become translucent.
Add fenugreek leaves and sauté for five minutes on medium heat. Add peas, corn & split green chillies and sauté for another minute or two.
Add cashew paste, cream, salt, dry mango powder, white pepper powder, coriander powder and garam masala and cook for half a minute. Add milk now and cook for further 3-4 minutes.
Serve with chapatti or as filling for sandwich.
Note: Boil the green peas till they are done but firm.
Note: I have reduced the amount of cream to 1 tbsp from 3 tbsp. For rich gravy use this amount. Also, feel free to adjust the amount of milk, if using.
Note: The addition of dry mango powder is optional but I like the hint of tang it adds to the creamy flavours.
Note: Since the fenugreek leaves were marinated in salt, be watchful with the amount of salt you add to the dish.
Note: I used split green chillies but you can add finely chopped if you want more heat in the dish.
Note: Reduce the gravy so that you have a nice thick creamy filling for your sandwich.
Photos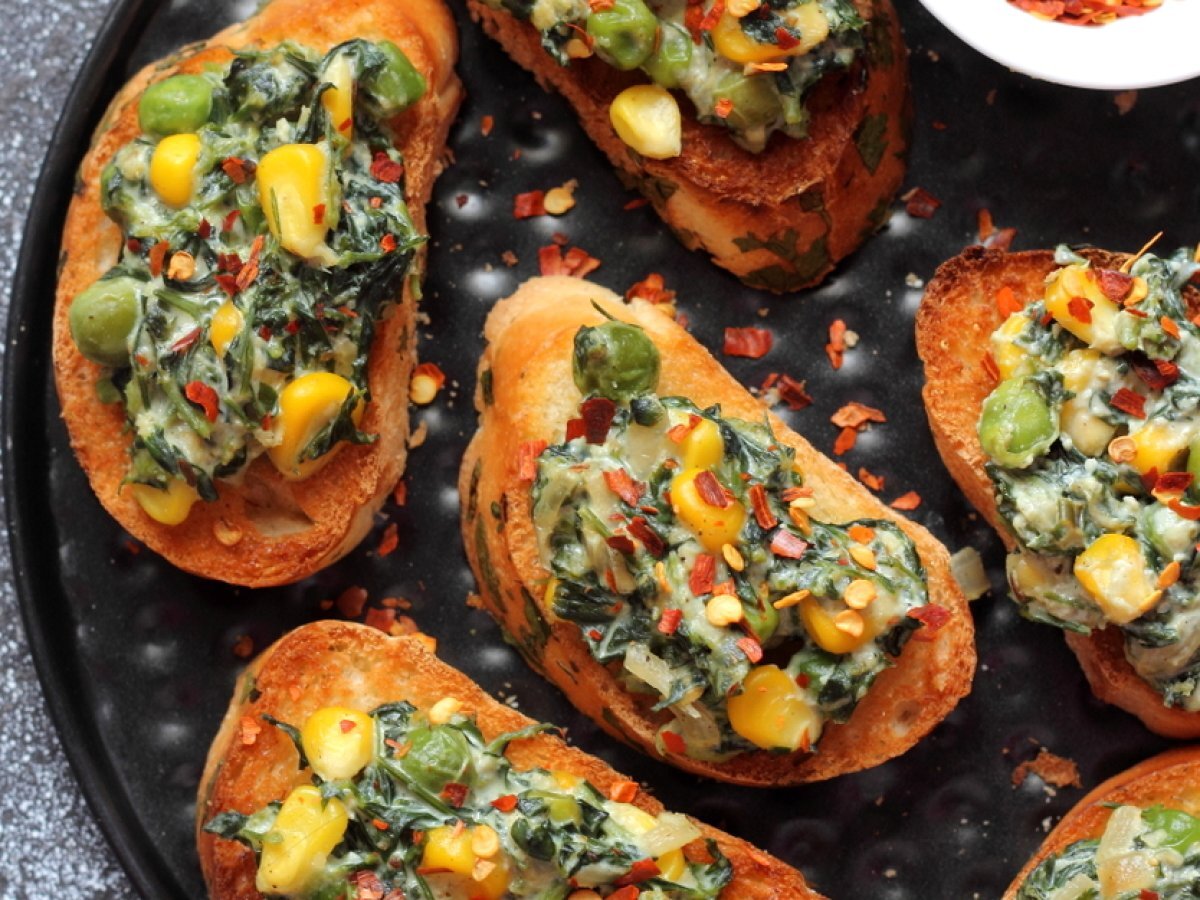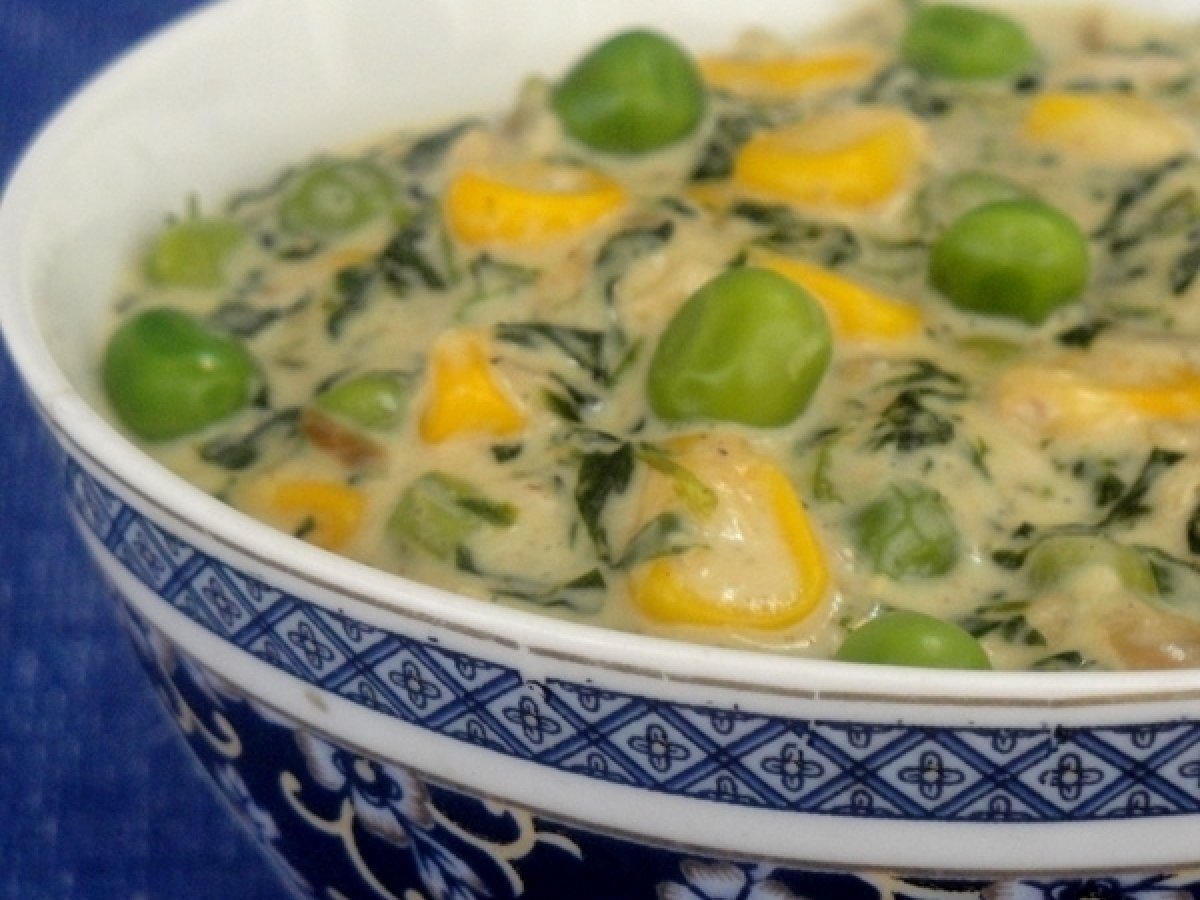 Questions:
Related recipes
Recipes