Mexican taco pizza
Mexican taco pizza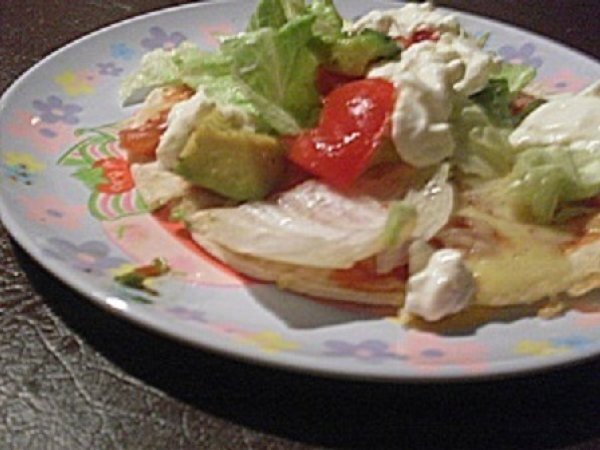 This pizza tasted really nice, and was a cinch to make. The flavours and colours went well together, but at the same time contrasted too. We didn't add red kidney beans as they aren't liked in our family (except Dad). You could add corn kernels or use English muffins as a base, there are many ideas. This was definitely a winner, and will be made again!
Preparation
Preheat the oven to 180C.
Line baking trays with baking paper and oil spray, then place the tortillas on the tray, making sure they don't overlap.
Spread salsa on each tortilla, but not all the way to the edge.

Sprinkle with cheese and beans, if you like.
Bake for 5-10 min, or until cheese is melted and a pale golden colour.
Chop the avocado and shred the lettuce while pizza is cooking.
Top with veggies, sour cream, and get them while they're hot!
Questions:
Related recipes
Recipes