Palakura vepudu / palak ki subzi (spinach fry)
Preparation
Chop the onions and green chillies. Grate the ginger and garlic. Get your spices together. You will need to work fast
Heat oil in a medium pot on low-medium heat, dial 4. Add the Chana and Urad dals. Saute until dals start changing color.
Add the Cumin and Mustard seeds. Saute for a few seconds. Add the curry pata and green chillies. Be careful, it'll splutter. After 30 seconds or so, add the onions, grated ginger and garlic.
Once the onions are slightly golden, about 5 minutes, add the powders. Dhaniya powder, Chili powder, Turmeric powder, and salt. Cook for about 5 more minutes, until the onions are golden-brown.
In the meantime, chop the spinach. This is how the onion mixture should be. Add the spinach and salt. Stir. This will wilt in about 2 minutes.
Close the pot and allow the spinach to cook down for about 10 minutes. This is what you should have. Add milk. This balanced out the spice in the dish. Cook WITHOUT a lid for another 5 minutes.
Add garam masala and turn off the stove. Let the flavors combine and serve after 15 minutes.
Photos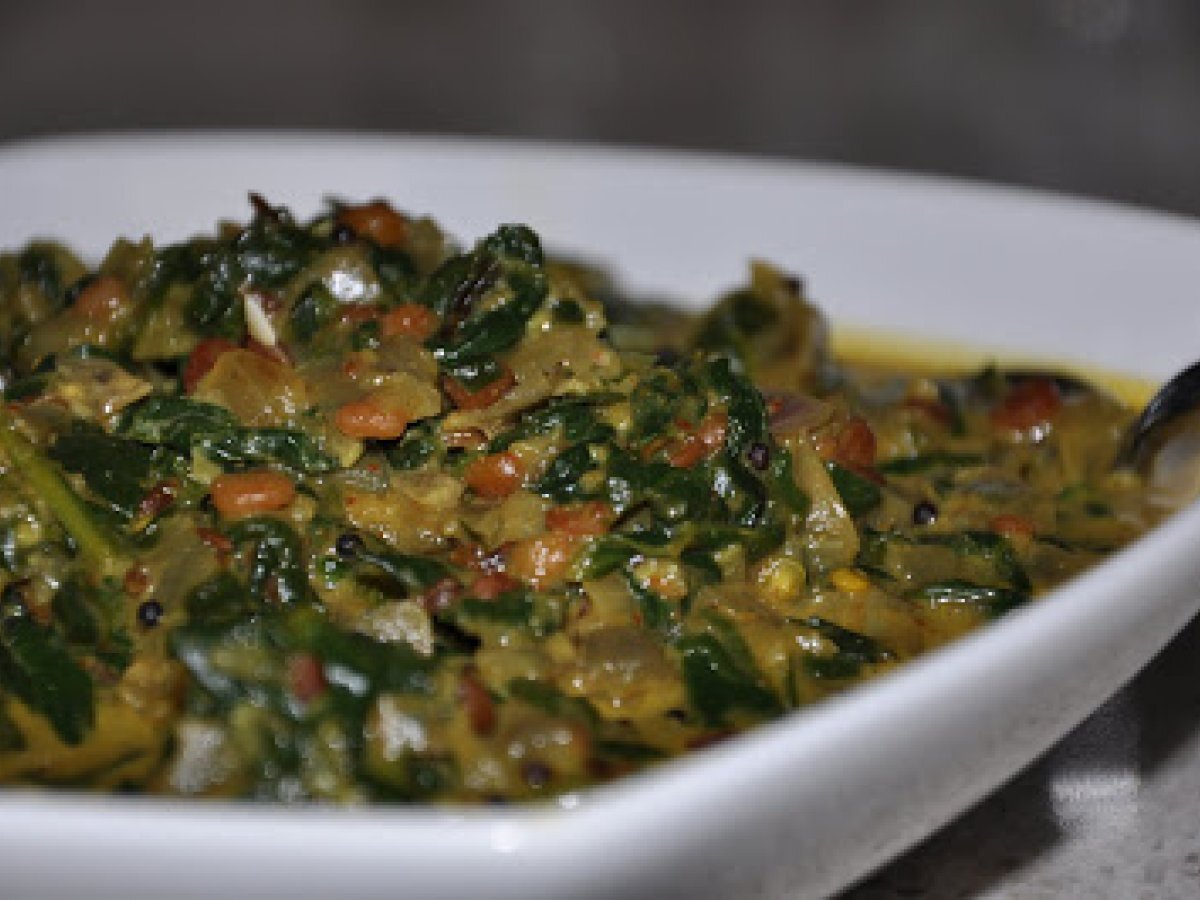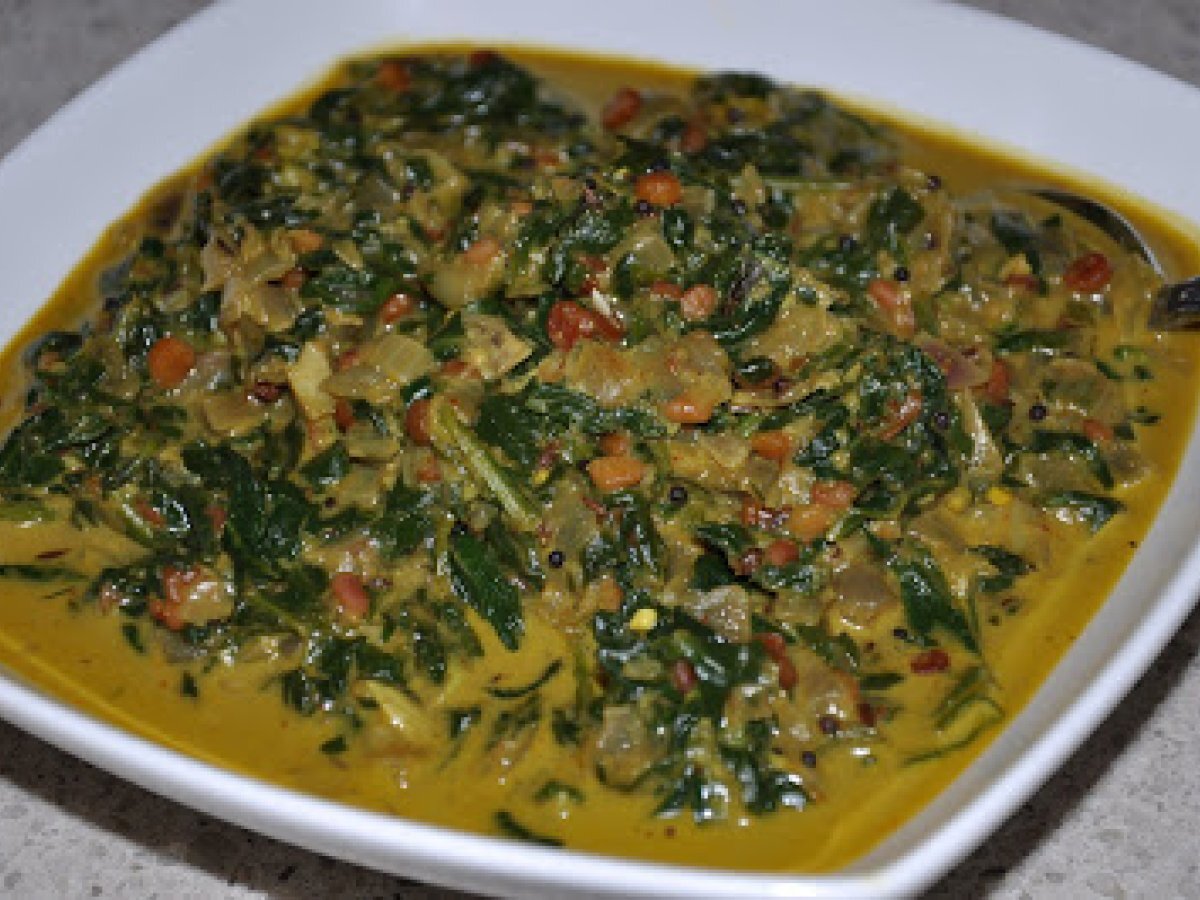 Questions:
You may like
Recipes