Scrod Roll-Ups with Mornay Sauce
Preparation
Preheat oven to 350 degrees, and begin making the Mornay Sauce, which is nothing more than a standard white sauce (Bechamel) with the addition of cheese.
Over a medium heat, melt the butter in a medium sauce pan, and add the flour. Make a roux by combining the flour and butter with a wooden spoon.
Cook for a minute to "cook-out" the raw flour taste and begin adding the milk. Switch to a whisk and add the milk a bit at a time, stirring fairly frequently.
Once you have added all the milk, it will take a couple of minutes for the sauce to reach the appropriate thickness. Add the cheese, stir and remove from the heat and set aside.
Grease a glass baking dish with a little butter and begin assembling your fish. Add the savory and a dash of salt and pepper to the breadcrumbs and lay your 6 fillets out on a work surface.
Season each fillet with a little salt and pepper. Add a couple of tablespoons of the seasoned bread crumbs to the top of each fillet and spread evenly.
Roll up each fillet in a tight little package and arrange in the baking dish. Top each roll-up with a some of the Mornay sauce and top each with the remaining bread crumbs.
Reserve about half of the Mornay sauce finish the fish once it has cooked, and keep it warm on the side.
If it gets too thick thin it out with a drop of milk. Cook the scrod roll-ups in the oven for about 15-20 minutes, until the flesh flakes.
Plate the cooked scrod roll ups, spoon some of the warm Mornay over the top and garnish with some fresh dill and a wedge of lemon.
Photos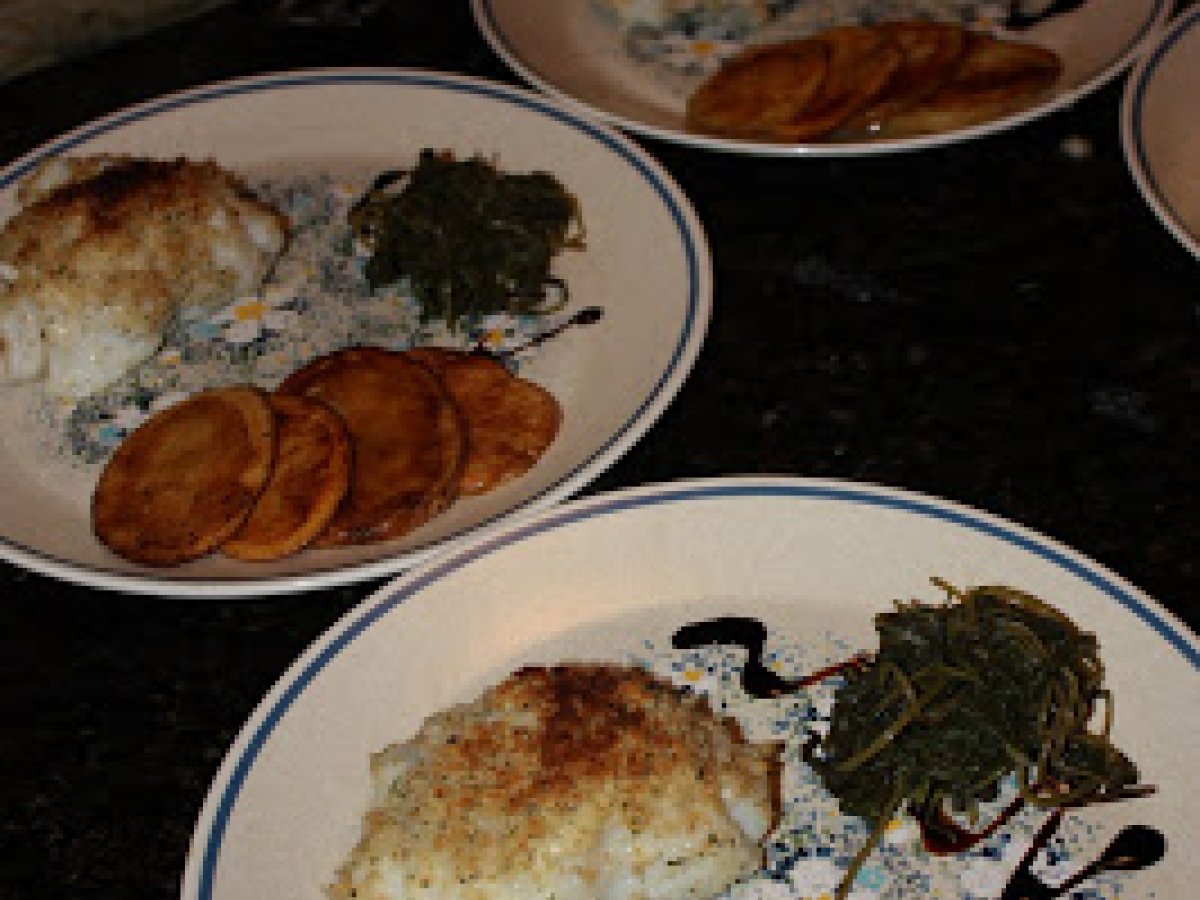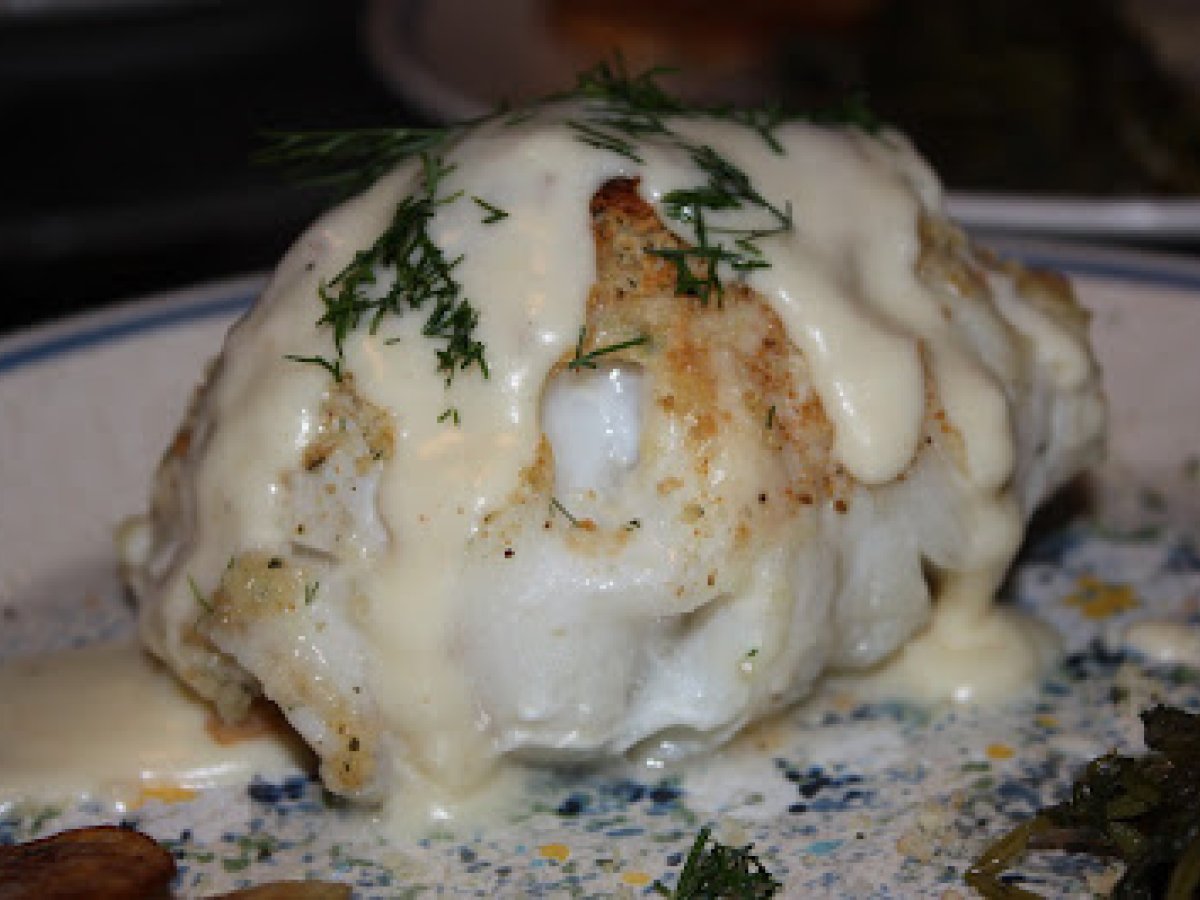 Questions:
You may like
Recipes