Spicy chicken lasagna roll-ups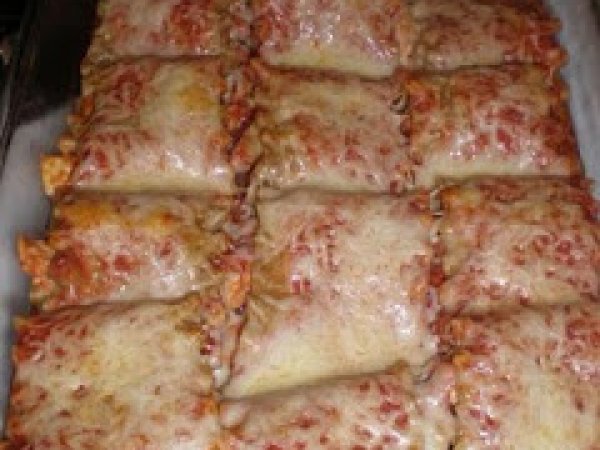 Preparation
Heat oven to 375ºF.
Mix first 3 ingredients; combine 1/2 cup with chicken, 1 cup mozzarella, Parmesan and eggs. Spread 1/4 cup onto each noodle; roll up.
Spread 1/2 cup of the remaining sauce mixture onto bottom of 13x9-inch baking dish; cover with lasagna rolls, remaining sauce mixture and mozzarella.
Bake 25 min. or until heated through.
Questions:
Related recipes
Recipes