Teppanyaki salmon
Teppanyaki salmon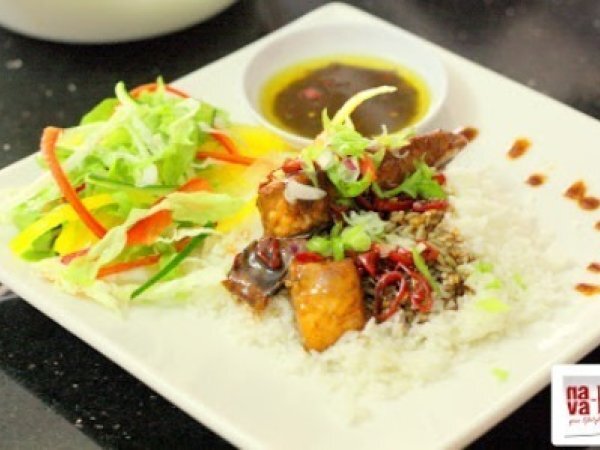 Served with rice and salad, - perfect Asian flavors.
Ingredients
---
300g (one medium size piece) salmon - cut into two
---
1 tbsp Japanese soya sauce
---
1 tbsp hoisin sauce
---
---
2 red chilies - sliced into medium size pieces
---
---
2 tbsp oil
---
(Note: add salt only if needed)
---
Salad sauce
---
2 tbsp olive oil
---
---
---
1 red chili - sliced thinly (optional)
---
*** Mix these ingredients together
Preparation
Marinate salmon with all the ingredients except oil for at least 1 hour.
Remove salmon from the marinated ingredients.

Seal both sides in the heated oil.
Then pour the marinated ingredients inside.

Simmer and cook until a thick sauce forms.
Place salmon on top of rice and serve with the prepared sauce and salad.
Questions:
Related recipes
Recipes