Vegan Hainan 'Chicken' Rice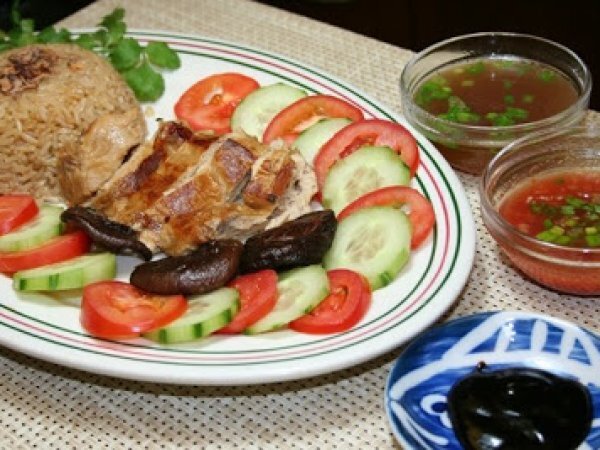 Preparation
Put all ingredients above (except garnishes and the green part of green onions) in a medium size pot. Heat it with a medium high heat until broth started to boil. Then, lower it to simmer.
Let it simmer for 45-50 minutes, covered. Take out the 'chicken' breast and the shiitake mushroom, and let them rest on a plate. Strain and reserve broth(about 4 cups left) to cook 'chicken' rice below.
1) Chicken' Rice:
Heat sesame oil in a medium pot over a medium high heat. Saute minced garlic for a few seconds until fragrant.
Add rice into the pot and stir for about 3-4 minutes in oil and garlic. Add cooking broth and pandan/lemon grass. Taste for more salt as needed. Cover and cook for 45 minutes until broth is absorbed and rice is cooked. The optional way is to use a rice cooker (put sauteed rice, broth, and pandan/lemon grass in a rice cooker).
2) for chili dipping sauce:
Combine ingredients above . Pour sauce into small condiment dishes for each individual serving.
To Serve:
Saute the 'Chicken' breast and cooked shiitake mushroom on a small frying pan until a bit brown (a few minutes). Slice 'chicken' horizonally with a sharp knife.
Mold brown rice in a rice bowl and invert it over to a serving plate. Sprinkle fried onions on top.
Heat reserve broth. Add chopped green onions (the green parts). Arrange garnish and sliced 'chicken' on the serving plate with the rice for each person. Serve with condiments individually: broth, chili dipping sauce, and hoisin sauce. This dish can be served warm or in a room temperature.
Questions:
You may like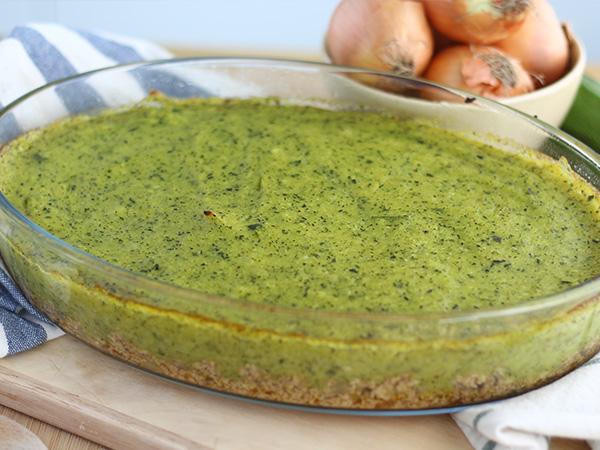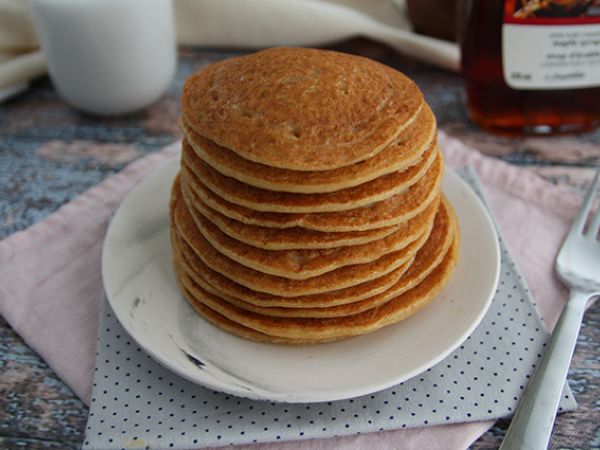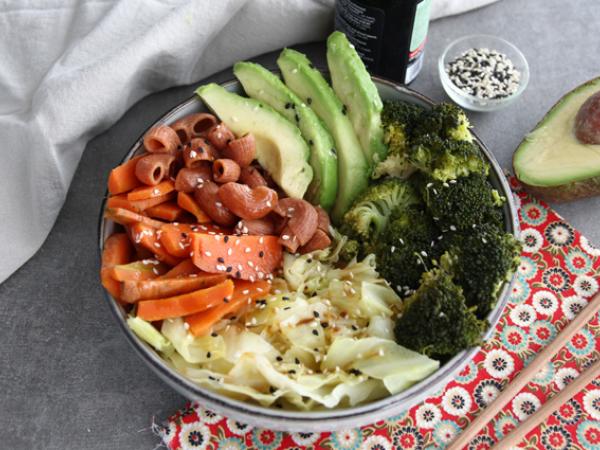 Recipes