Vegetable dum biryani
Vegetable dum biryani
Preparation
Chop vegetables in good big size. Boil beetroot in water for sometime in micro oven. This is to remove color from beetroot. Drain water and add to vegetables.
Cook basmati rice (1:2 water) in a rice cooker. Add couple whole elachi, cinnamon stick, cloves, salt and 2 teaspoons oil to the rice while cooking.
Marinate the vegetables pieces in plain yogurt, turmeric, cumin- coriander powder, chili powder for 15 minutes.
Take 4 teaspoons of oil in a skillet add shahi jeera, and whole masala items (star anise, mace, nutmeg, cinnamon, cloves, elachi) fry for a few minutes then add chopped onions, chilies, bay leaf and fry till the onions are translucent then add ginger-garlic paste, chopped mint and all the marinated vegetables along with the curd.
Cook on medium flame till they are just about cooked. Add 4 teaspoons of biryani masala powder and salt and mix well and cook with the lid on for a few minutes more.
Transfer from the skillet to a baking casserole dish. Spread layers of vegetables and cooked rice alternatively and repeat till everything has been layered. Add a pinch of saffron to 2 teaspoons of water and sprinkle/spread on the rice. Add some butter or oil and cover with aluminum foil and cook in a preheated oven (350 degrees) for about 20 - 30 minutes.
Remove from the oven mix thoroughly and garnish with fried cashews, fried onions, fried bread and chopped coriander. Or saute 2 onions in 2 teaspoons of oil and spread on the rice before baking.
Photos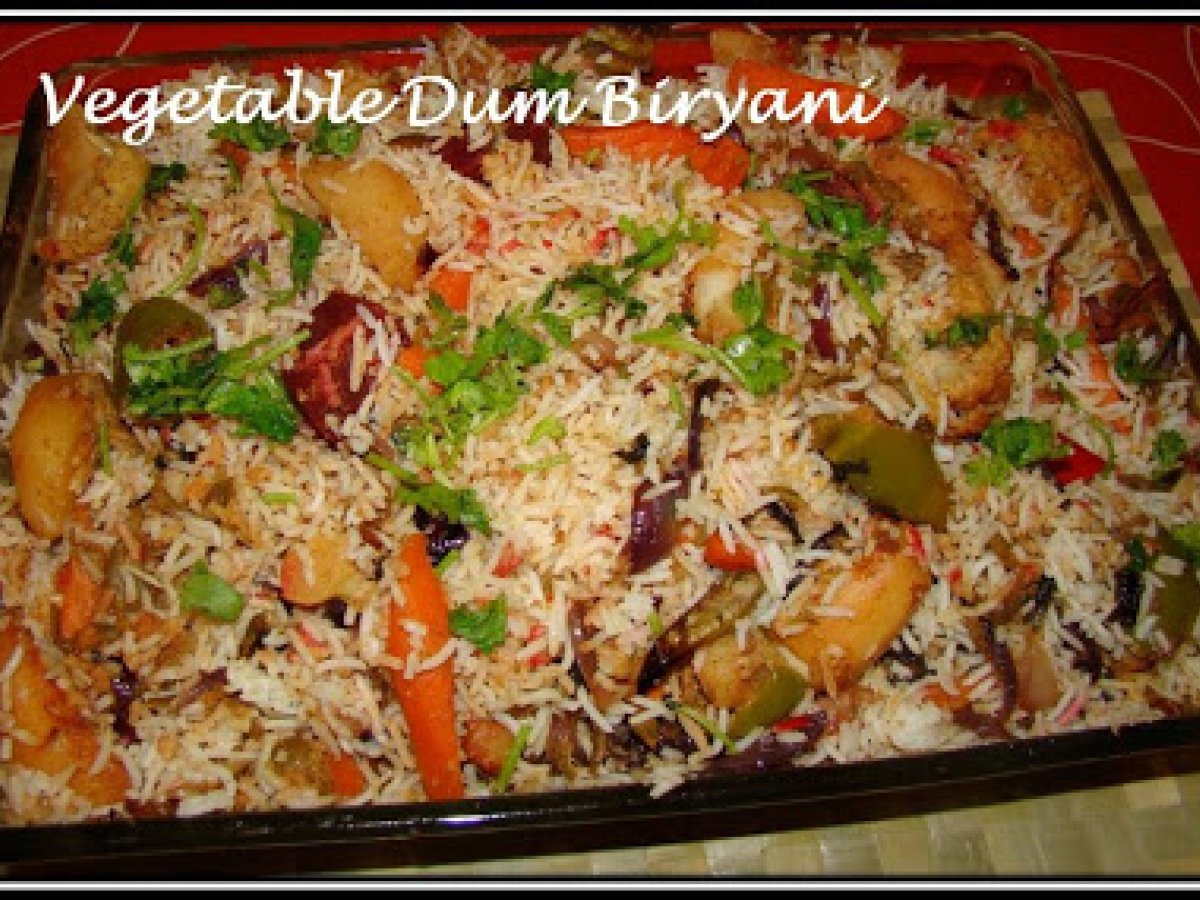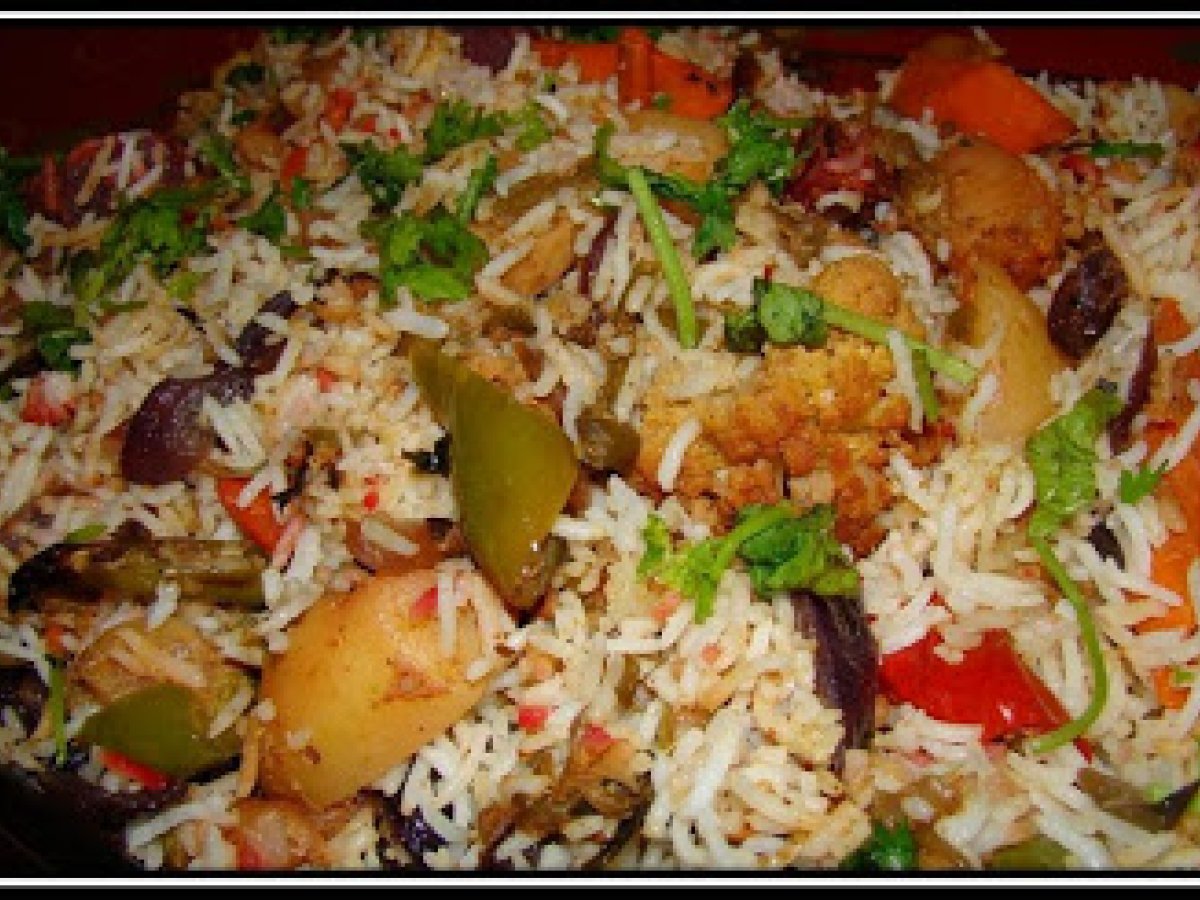 Questions:
You may like
Recipes