Cinnamon & orange blossom kataifi rolls
Preparation
Combine all of the ingredients for the filling and set aside. On a large, clean surface separate the kataifi pastry carefully until it is as thin as it will go without having large gaps in it. Make sure the strands are left whole.
Cut the pastry into 6X10inch rectangles and working quickly on the longest edge, butter the pastry all over with a pastry brush.
Then place 2-3 tablespoons of the filling in a horizontal line across the pastry an inch from the bottom.
Carefully and tightly roll the long edge of the pastry from the bottom, making sure the filling doesn't fall out.
Place in a buttered baking tray and brush the top all over with more butter. Repeat the above process for the rest of the pastry.
Tightly pack each roll into the baking tray, one next to the other. Bake the kataifi at 140 degress Celsius for around an hour.
If you find it is burning then brush on more butter and bake at a lower temperature for longer. Meanwhile, combine the sugar and water in a pan and bring to the boil.
Continue to boil on a moderate heat until the syrup is of a one-string consistency (the soft ball stage on a sugar thermometer). Remove from the heat and add the vanilla and orange blossom water. Carefully swirl in the pan and set aside.
Once the kataifi is golden brown all over, remove from the heat and gently ladle on the warm sugar syrup.
Cover the tray with a piece of foil and allow to rest and absorb for a minimum of 8-12 hours, although 24 hours would be ideal.
When rested and cooled, cut the pastry logs into 1 inch pieces and place on greaseproof paper. Serve with Arabic coffee (qawah) or espresso.
Photos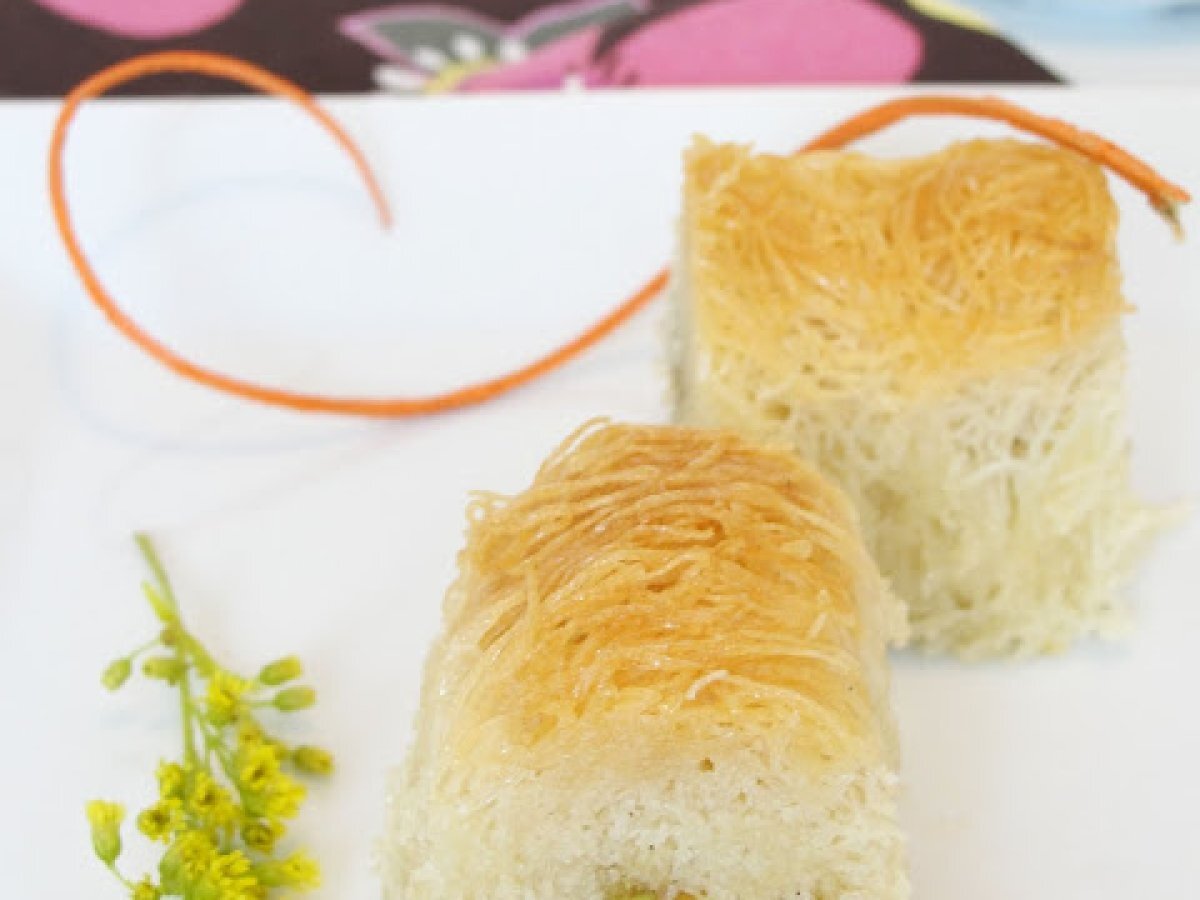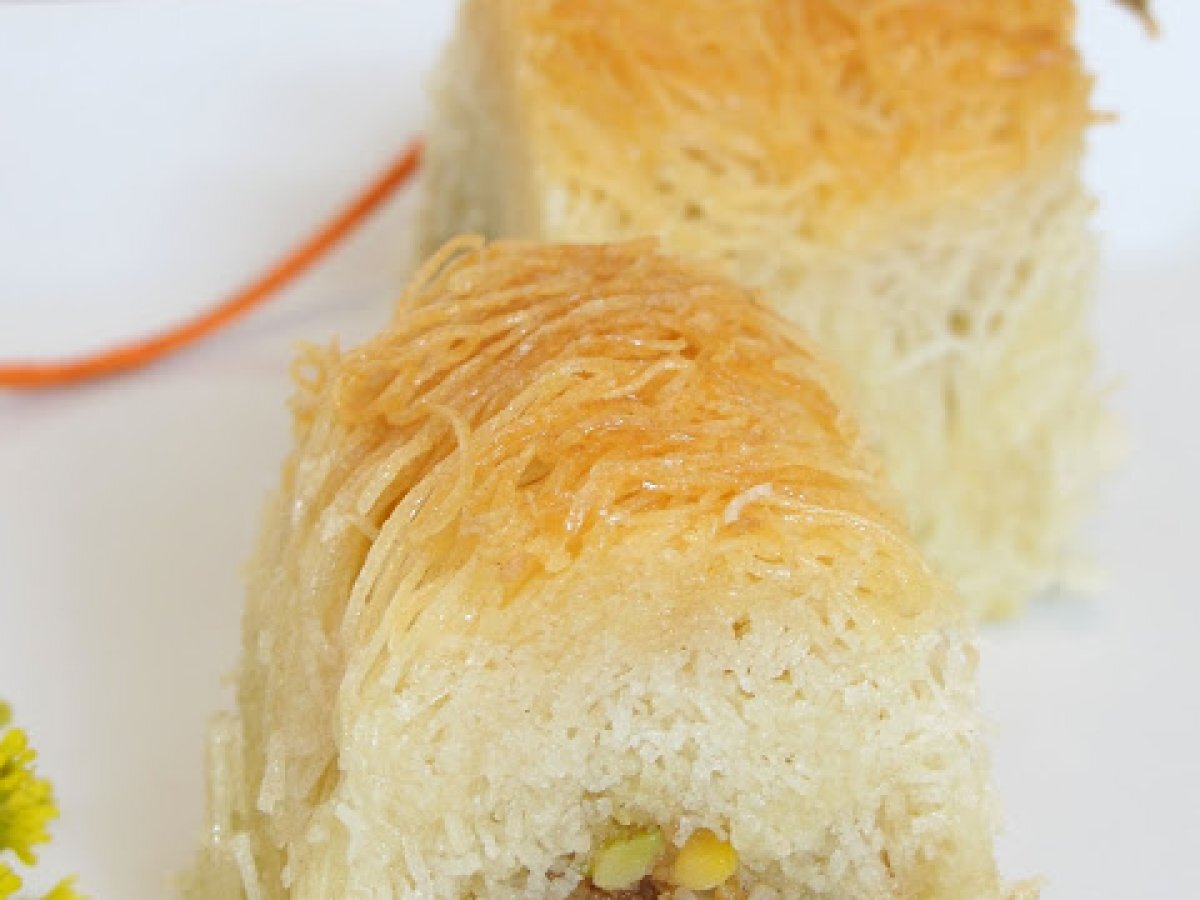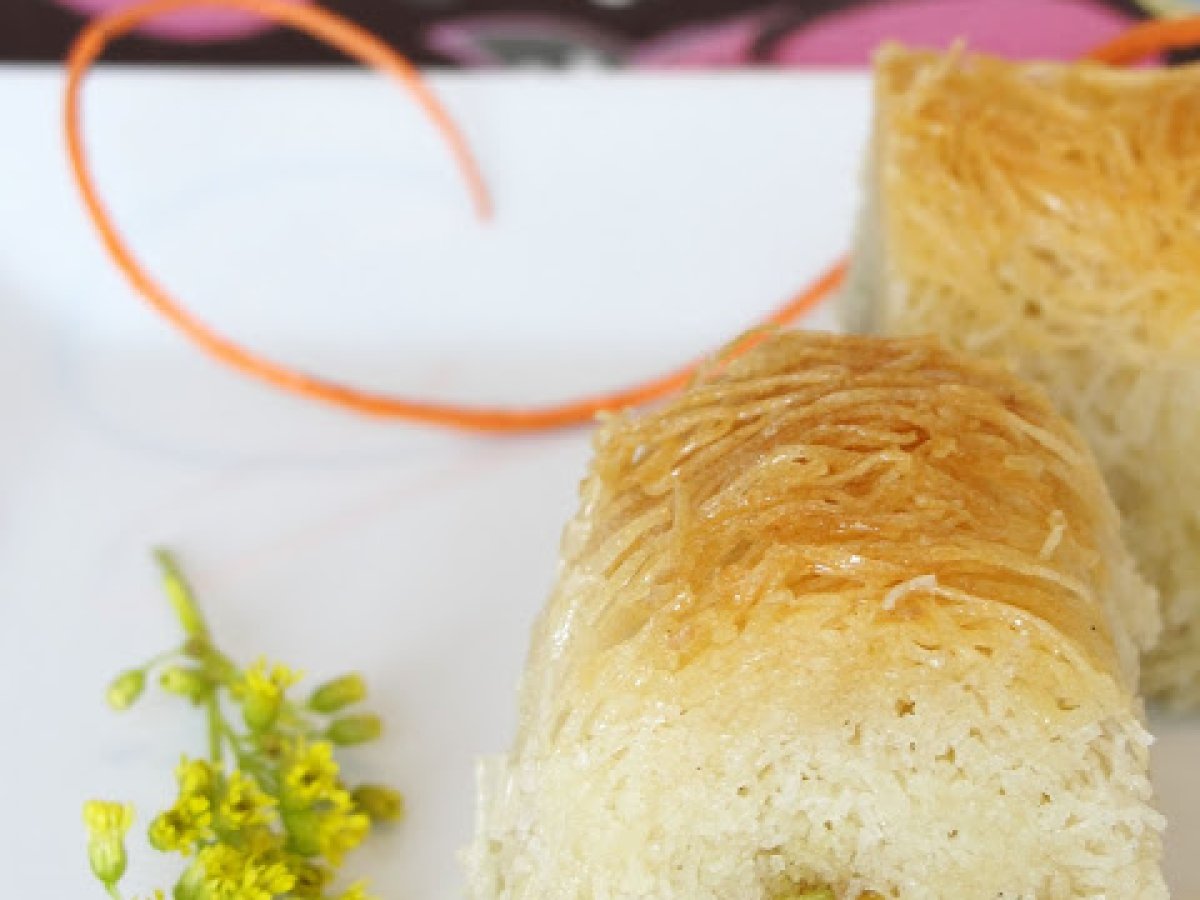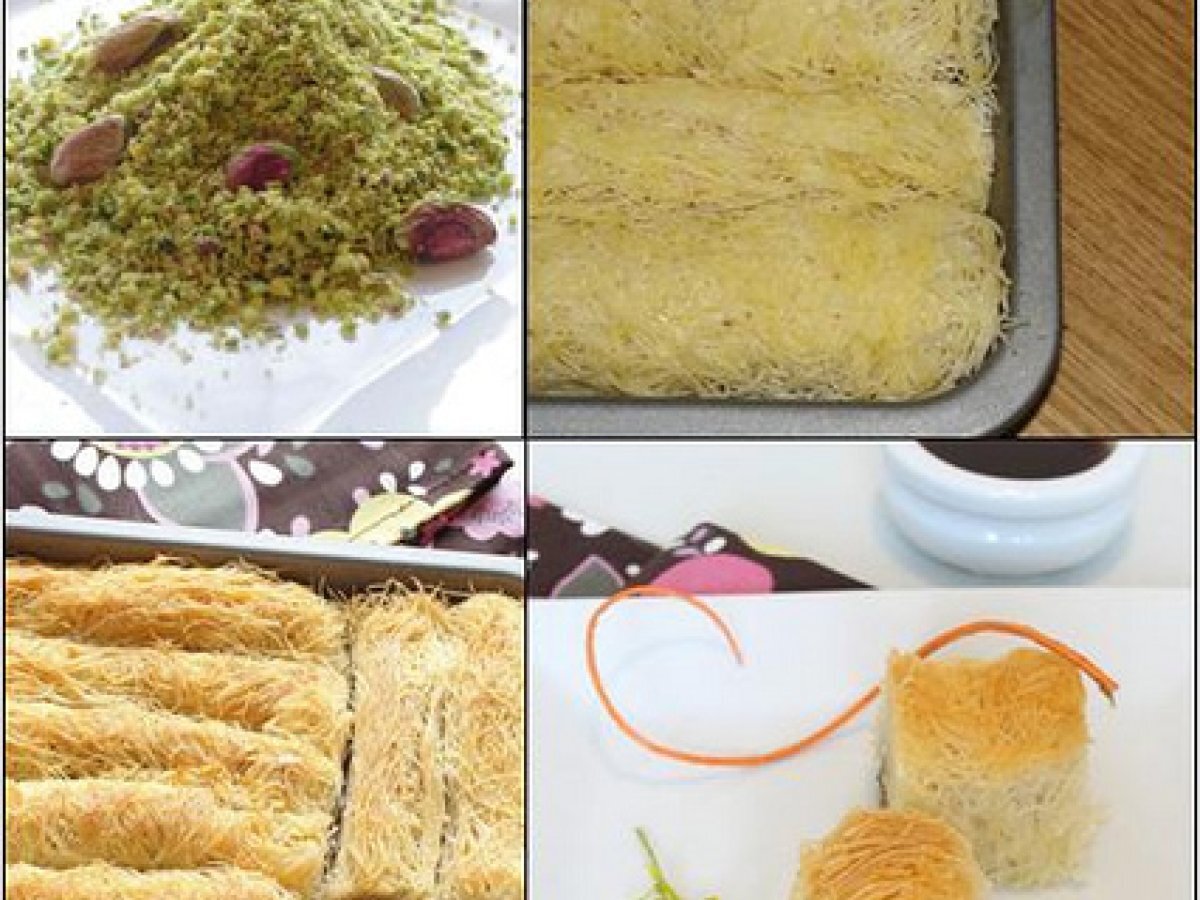 Questions:
Related recipes
Recipes