Cinnamon twist doughnuts (daring bakers challenge)
Preparation
Dough: Mix all your dry ingredients in a Processor or Stand Mixer and then add the wet in a steady stream. Once a loose ball forms knead for 1 minute in a Processor or 7 minutes in a Stand Mixer.
Or by hand: In a large bowl mix dry (except yeast), make a well in center, add yeast and then pour all the liquid into well and mix together. Once a ball forms put on counter and knead for 15 minutes or until smooth and elastic.
Place the dough ball into an oiled bowl and cover with plastic allowing this to rise for 1 hour or until doubled in size, a warm place helps.
At this point, after it has risen, you can press the dough down, leaving the plastic on, and place in the fridge over night. The next morning just place on the counter until it has warmed back up to room temp.
Doughnuts:
Prepare your cinnamon sugar mixture in a medium rectangular pan, this will make the coating of the twists easier. Flour your counter lightly and lightly knead your dough for a few seconds. Adding flour if it is too soft.
Now cut it in into 12 even roundish pieces (use hands or knife or scissors) and set aside. Roll each into a rope about 12 inches making sure the middle is not the thickest part. Now twist!
Keep twisting & pinch & seal the bottom to a point. Cover and allow to rest for 30 minutes.
Heat your oil up to 375 in a Fry Daddy or a cast iron dutch oven but do not fill, allow several inches for safety.
Remember: too hot will make them hard on outside and an uncooked inside but too cool will make them greasy, so a thermometer is very handy. Now fry 2 at a time until light golden brown turning once. Place on a rack to drain just for a minute.
Photos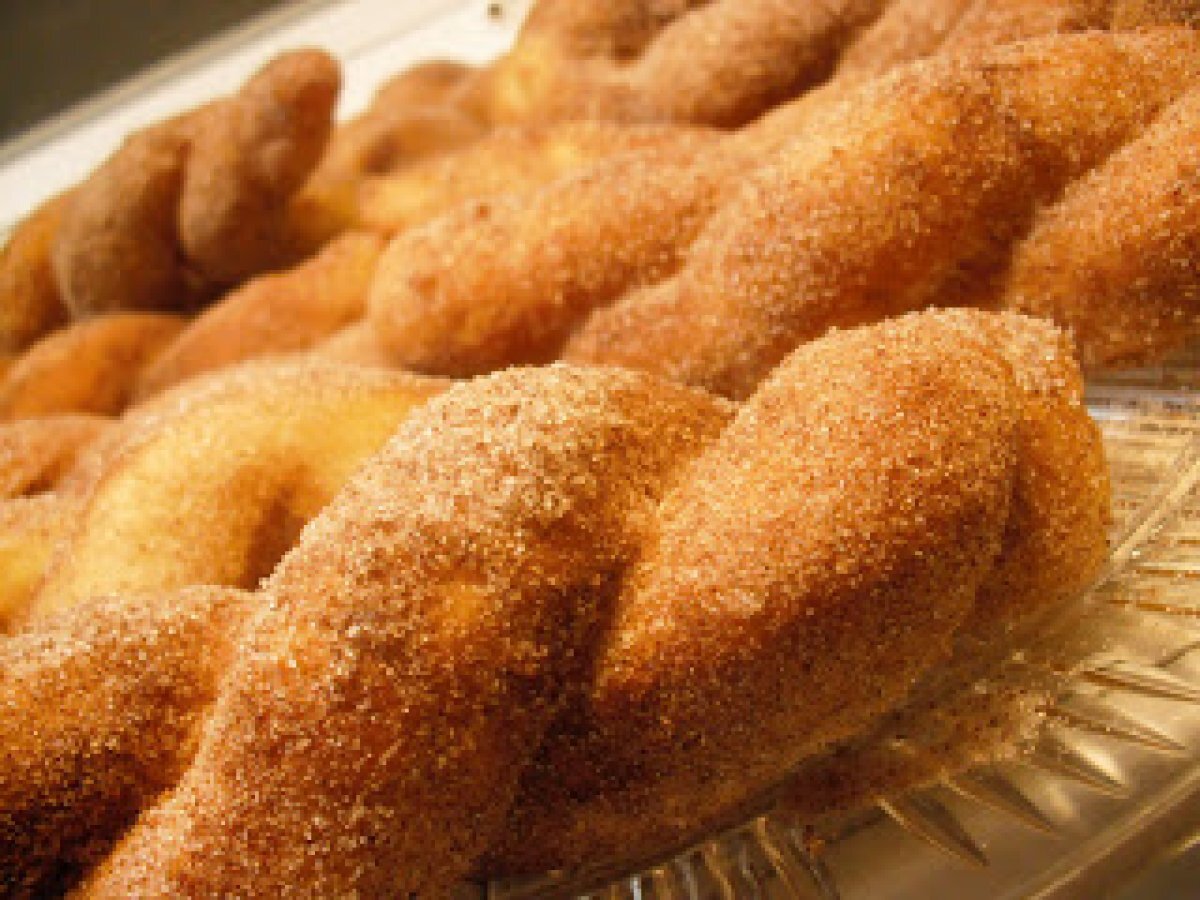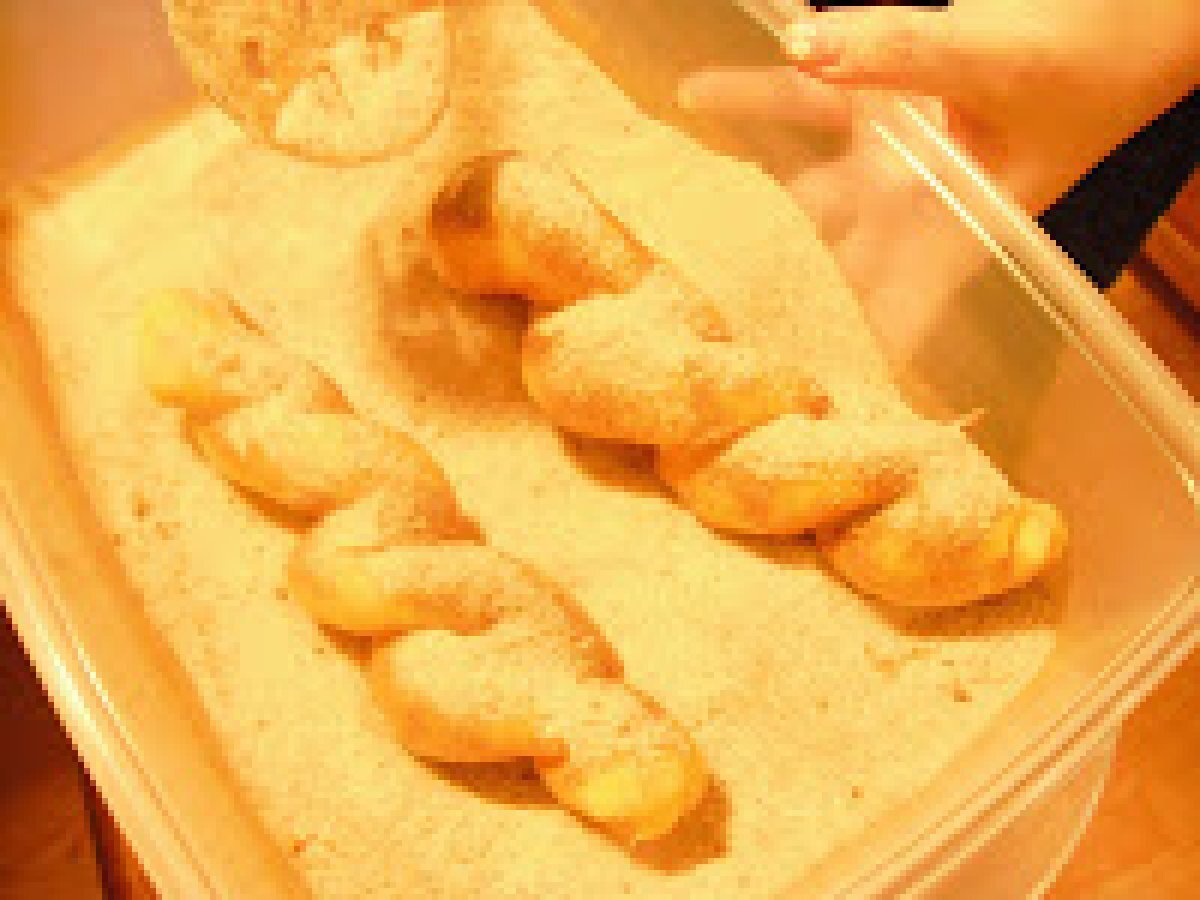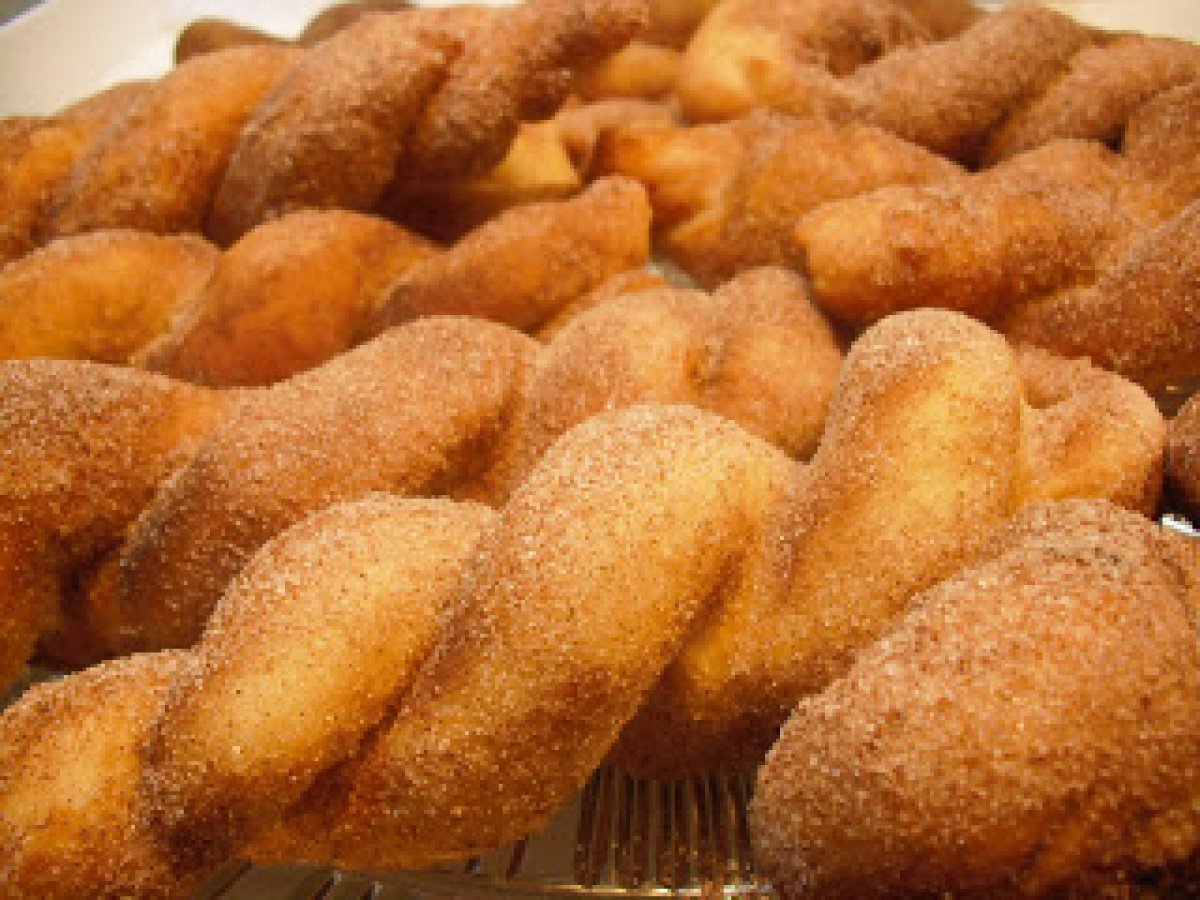 Questions:
You may like
Recipes