Coconut cream filled coconut cupcakes with cream cheese frosting
Preparation
Preheat the oven to 325 degrees F.
In the bowl of an electric mixer fitted with the paddle attachment, cream the butter and sugar on high speed until light and fluffy, about 5 minutes.
With the mixer on low speed, add the eggs, 1 at a time, scraping down the bowl after each addition. Add the vanilla and almond extracts and mix well.
In a separate bowl, sift together the flour, baking powder, baking soda, and salt. In 3 parts, alternately add the dry ingredients and the buttermilk to the batter, beginning and ending with the dry.
Mix until just combined. Fold in 7 ounces of coconut. Line a muffin pan with paper liners. Fill each liner to the top with batter. Bake for 25 to 35 minutes, until the tops are brown and a toothpick comes out clean.
Allow to cool in the pan for 15 minutes. Remove to a baking rack and cool completely.
Combine the milks and vanilla bean and seeds in a medium nonreactive saucepan and bring to a simmer over low heat. Whisk together the yolks, sugar and cornstarch in a large bowl.
Slowly whisk the warm milk into the egg mixture then return the mixture to the pot over medium heat and bring to a boil, whisking constantly, until thickened. Scrape the mixture into a bowl and whisk in the rum and vanilla extract.
Let cool to room temperature then cover with plastic wrap and refrigerate until cold, at least 2 hours.
Questions:
Related recipes
Recipes
Related articles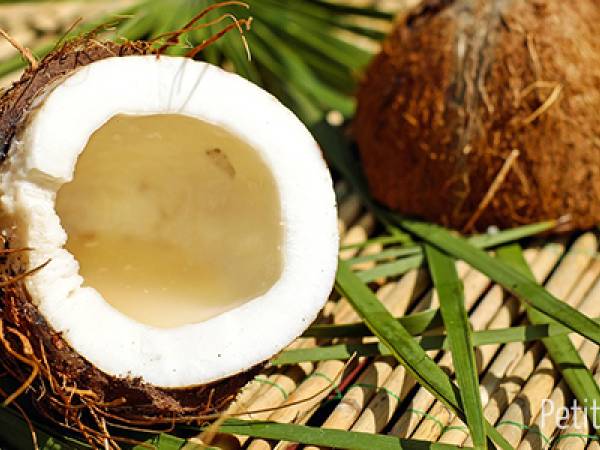 How to choose a coconut?