French meringue cookies
French meringue cookies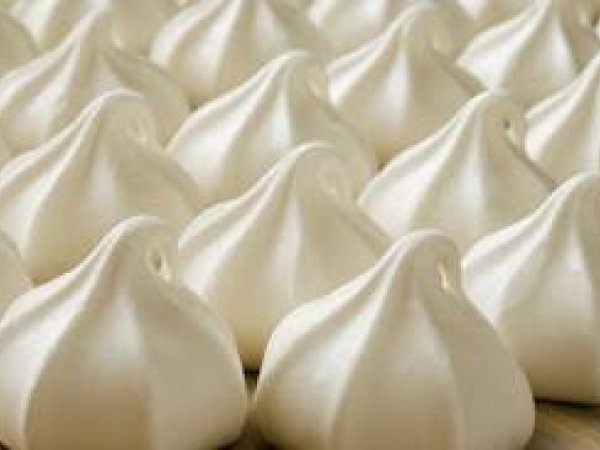 Preparation
Preheat oven to 185 degrees F and grease and flour a pan. Meanwhile, beat the egg whites until they become light and frothy.
Start beating in sugar a little bit at a time. When you have beaten about half of the sugar in, add a pinch of cream of tartar and a drop of vanilla.
Continue beating in the sugar and beat until the mixture holds stiff peaks and looks shiny and velvety.
Scoop the mixture into a piping bag (or plastic bag with a corner cut out of it) and pipe on the pan as desired.
Place the pan in the oven and bake for at least 90 minutes and then shut the oven off and leave the meringues in the oven while it is cooling off.
Meringues need time to dry out rather than bake. Once done, let the meringues cool and then eat up.
Meringues can be served numerous ways. You can add food coloring (such as red and green for the holidays etc).
You can even pipe them out in circles and leave a little cavity in the middle to fill with fruit, cream, and even pie filling.
Or, add some espresso for a coffee flavor or chocolate chips. When making meringues, do not be afraid to get creative.
Questions:
You may like
Recipes
Related articles