Pumpkin "hee pan" with peanut filling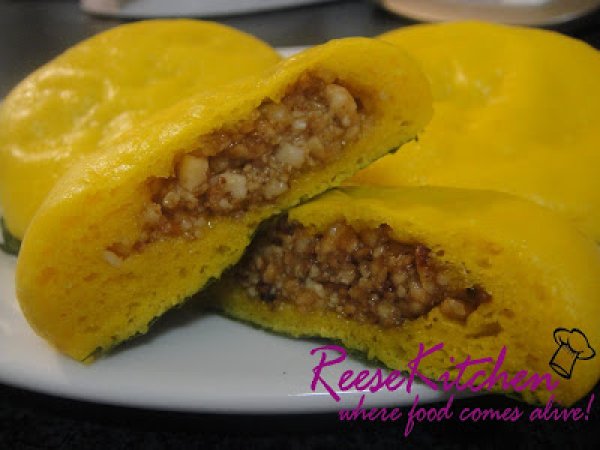 Preparation
Combine ingredients of starter dough well and proof for 2 hours.
Combine filling ingredients together and make into small balls of 20g each. Set aside.
Combine starter dough with sugar and baking powder and mix well.
The starter dough after 2 hours and after mixing with the sugar and baking powder as pictures shown below.
Add in remaining ingredients and knead till dough is smooth. Glaze oil on surface and rest for 10 minutes.
Roll out dough into long strips and cut into small balls. Slightly flatten and wrapped in the filling.
Flatten the kueh and place on the oiled banana leaves. Rest for another 20 minutes.
Steam over medium heat for 10 mintes and cool before serving.
Questions:
Related recipes
Recipes