Pumpkin spice cupcakes with honey cinnamon cream cheese frosting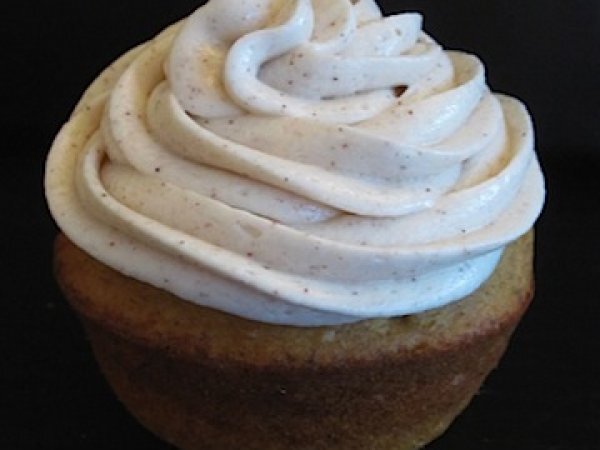 Preparation
Preheat oven to 350 degrees. Paper-line or grease 24 muffin cups.
Blend cake mix, pumpkin, egg substitute, applesauce, water, cinnamon, and pumpkin pie spice until moistened.
Beat on medium speed for 2 minutes. Pour batter into prepared muffin cups, about 3/4 full.
Bake for 18-23 minutes or until wooden toothpick inserted into center comes out clean.
After 10 minutes, remove from pans, place on wire racks, and cool completely.
Prepare frosting according to directions and spread evenly on cupcakes. Enjoy!
Questions:
Related recipes
Recipes