Steamed mini green peas cake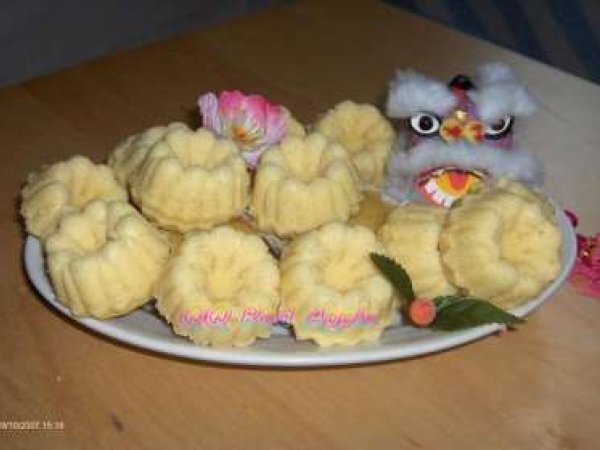 Preparation
Methods:
1. Sift ingredients (A) for at least 3 times. Set aside.
2. Beat eggs, sugar and cake stabilizer with mixer will very creamy, foamy and light.
3. Slowly fold in vanilla essence, water and melted butter and mix well. Then slowly fold in sifted flours (1) till corporated but not overmix.
4. Pour into moulds and steam over high heat for 20-30 minutes or till done.
Notes:
1. In step 2, it takes about 10-15 minutes if using electric mixer. You may see the batter will not sink easily after you write a 8. This helps you to know the batter is done.
2. Melted butter and water should be warm and not cold or too hot.
3. You may steam it in a big cake pan for longer time.
Questions:
You may like
Recipes
Related articles