Steamed red beans paste bun/pao
Steamed Red Beans Paste Bun/Pao
Preparation
Cut baking paper into 2.5 in X 2.5 in square shape. Approx 12 pieces. Prepare a bamboo steaming tray or a rice cooker steaming tray.
If you choose to use bamboo tray, see CHOWTIMES tricks by cutting a pieces of round baking paper according to the shape of the bamboo tray. Punch some holes on it.
Mix the pau mix with water in a big mixing bowl according to the packet instruction. Combine and knead with hands until soft dough is form.
Transfer to working surface, continue to knead for 10 - 15 minutes until dough is elastic and soft. Rest for 20 minutes. Divide dough and scale, into ball of 30gm each.
Flatten it with your palm and roll it out with a rolling pin until a round circle shape is achieved. Cut a small hole at the corner of the red beans paste packet. Squeeze a dollop of red bean paste (approx 25gm) onto the center of the dough.
Push the edges of the dough up and make a clean seal to cover the filling. Roll it a little with your palm to make a even round shape. If you want to make pleat on the pao, refer to CHOWTIMES.
Place it on the baking paper. Put in the steaming tray. Proof for another 20 minutes. Boil a pot of boiling water for steaming.
Steam at high heat for 8 - 10 minutes. The pao/bun will double up the size after steaming. Remove from pot and rest on a rack. Consume while warm.
Observations:
Note:
You need to judge on your own observation during the kneading time. The dough should be elastic and soft.
You may use other fillings for the pao, such as pandan paste, meat, vegetables, peanut butter, jam or coconut.
Keep the balance pao in the freezer or fridge in an air-tight container and heat up when you are about to consume them.
While you are working on the small dough, keep the others in a bowl and cover with damp cloth to prevent the dough comes hard.
Photos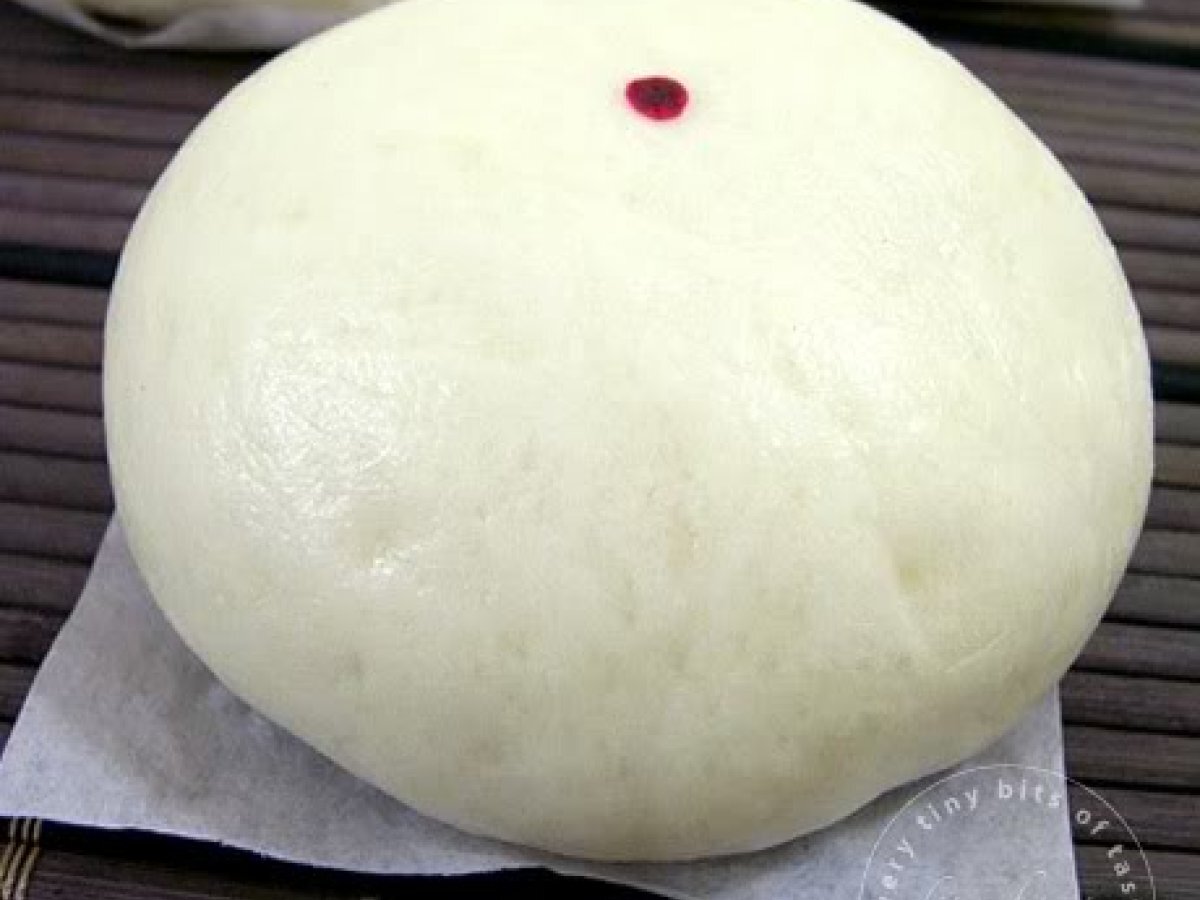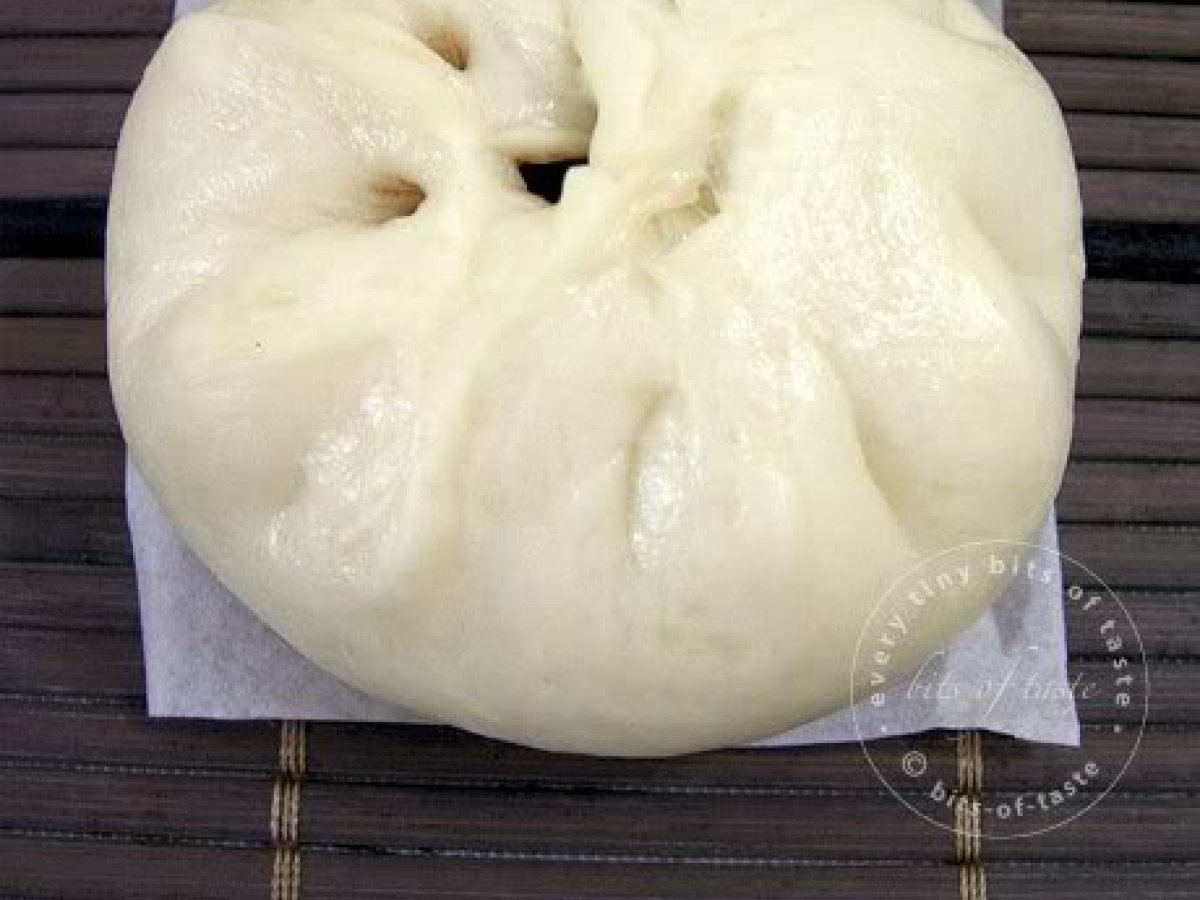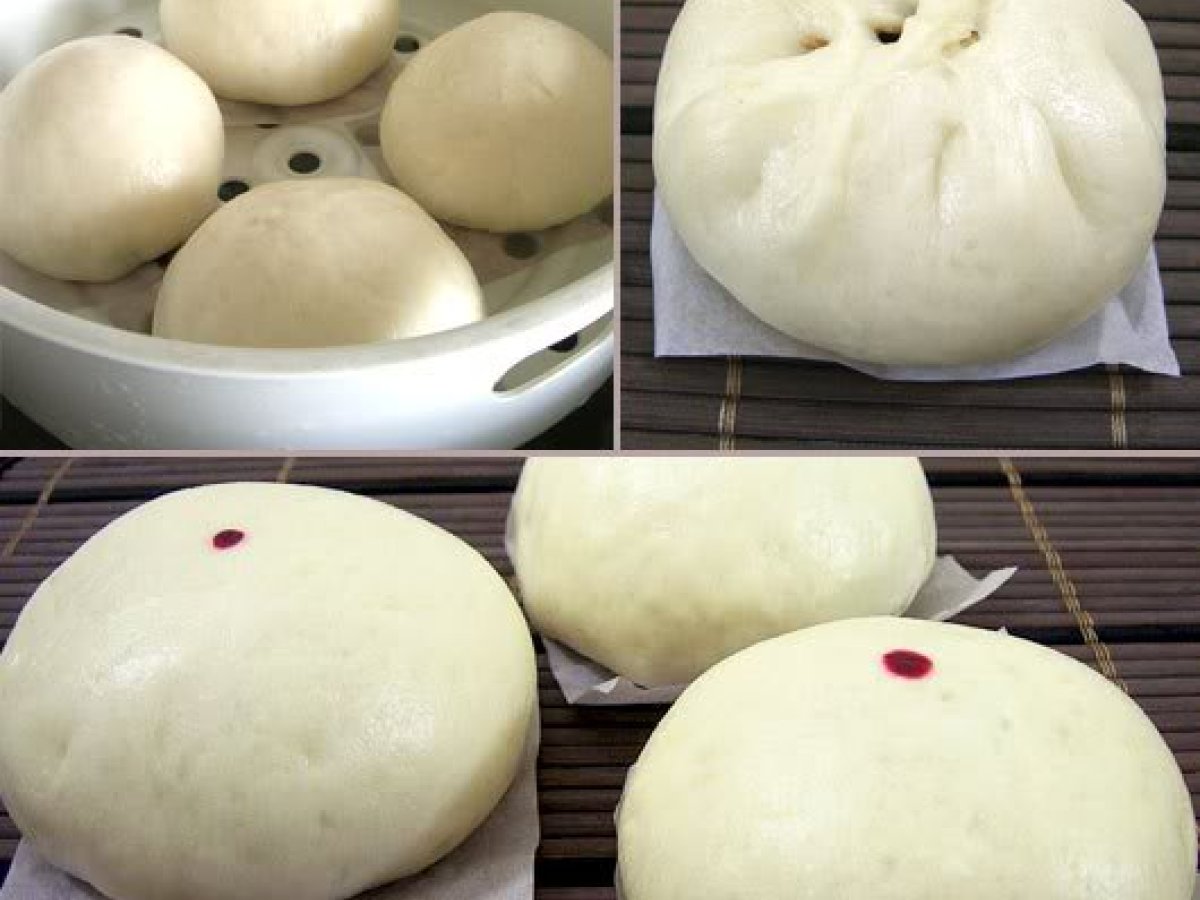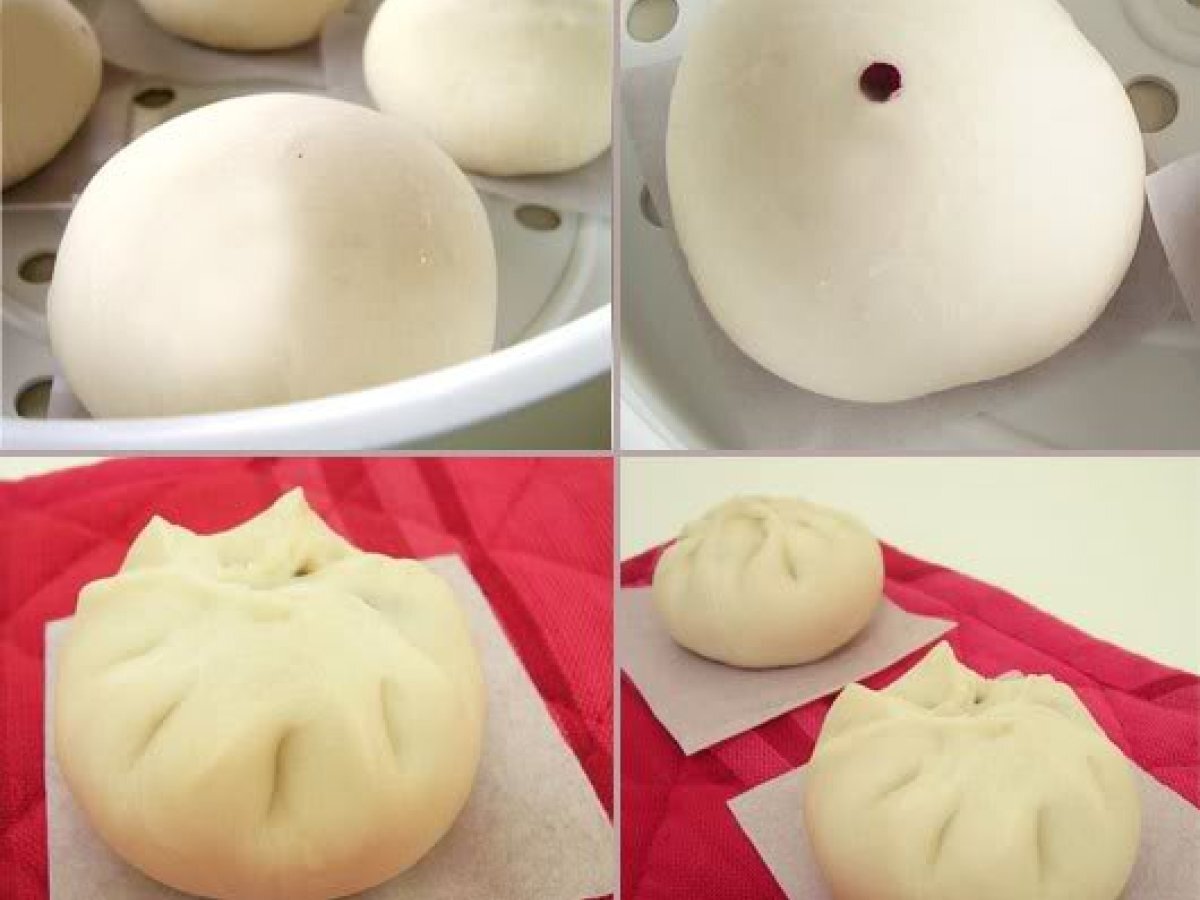 Questions:
You may like
Recipes