Steamed bun ~ pau
Steamed Bun ~ Pau
Preparation
For the Filling:.
Heat up a pan with the oil and mix in the diced chicken meat with all the sauces, stir fry. Add in the water and let simmer till chicken meat is cooked. Fine tune to taste and add in the thickening. Dish up and let cool before refrigerating.
For the Skin:
(A)
Mix the dried yeast with lukewarm water, stir well. Add in 130 gm sifted pau flour, mix well with the yeast mixture. Roughly form into a ball of dough and set aside for 15 minutes.
(B):
Mix the balance 370 gm sifted pau flour with the baking powder, sugar and salt, stir well.
Pour this mixture into (A) above. Add in the shortening and water sparingly, knead till dough doesn't stick to the hands.
Cover dough with a damp cloth and let it rest in a warm place for about 1 hour. to 1.1/2 hours or till double in size.
Knock down dough to expel some air, transfer to a lightly floured surface and knead for a while.
Weigh out 50 gm of dough and roughly shape into a ball. Flatten and roll out the dough into a circle.
Cup it in the palm of your hand, spoon in the cold filling onto the centre of the dough and pleat up the sides and seal.
Place the pau onto a piece of greaseproof paper, on the rack for steaming. Cover with a piece of damp cloth and let rise for another 15 minutes.
Steam the pau under rapidly boiling water on high heat for about 10 to 12 minutes.
Remove from steamer and serve, hot.
Photos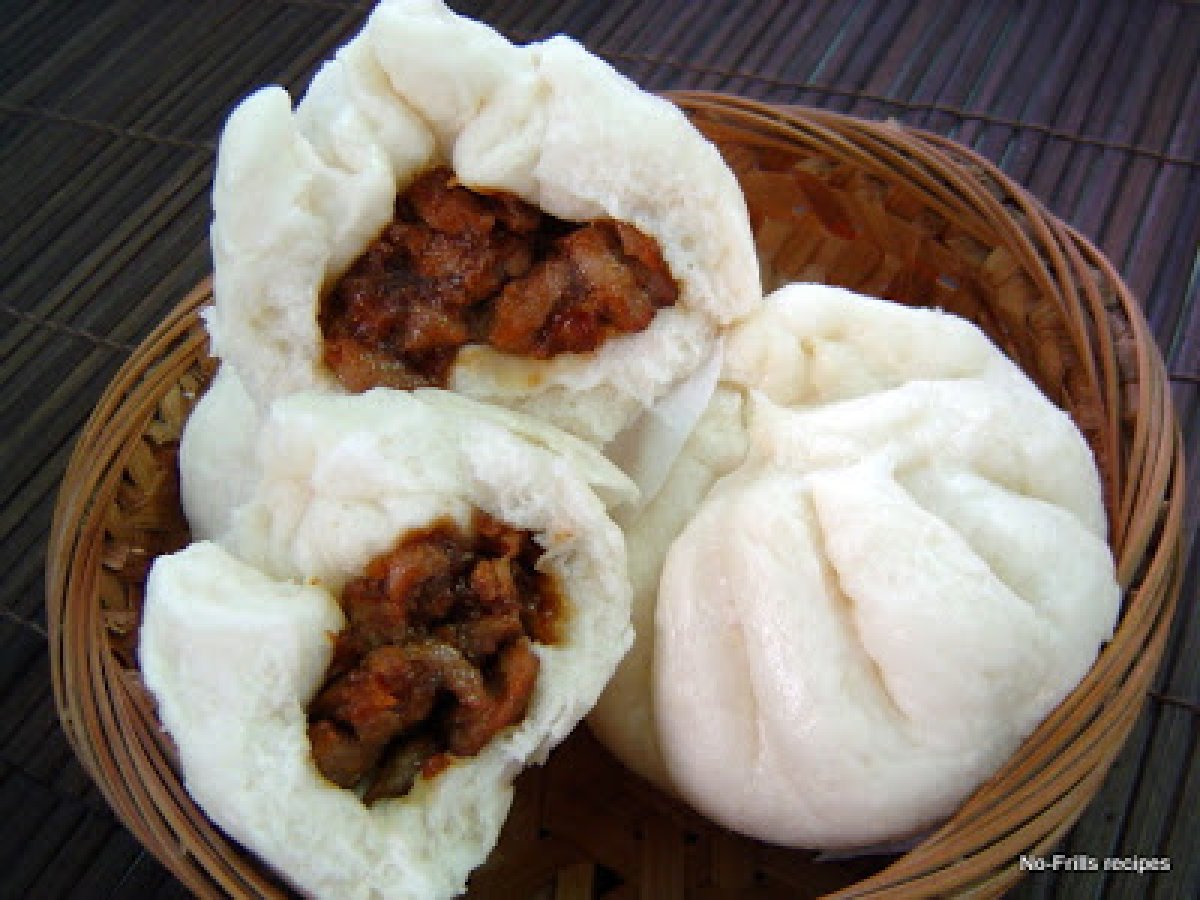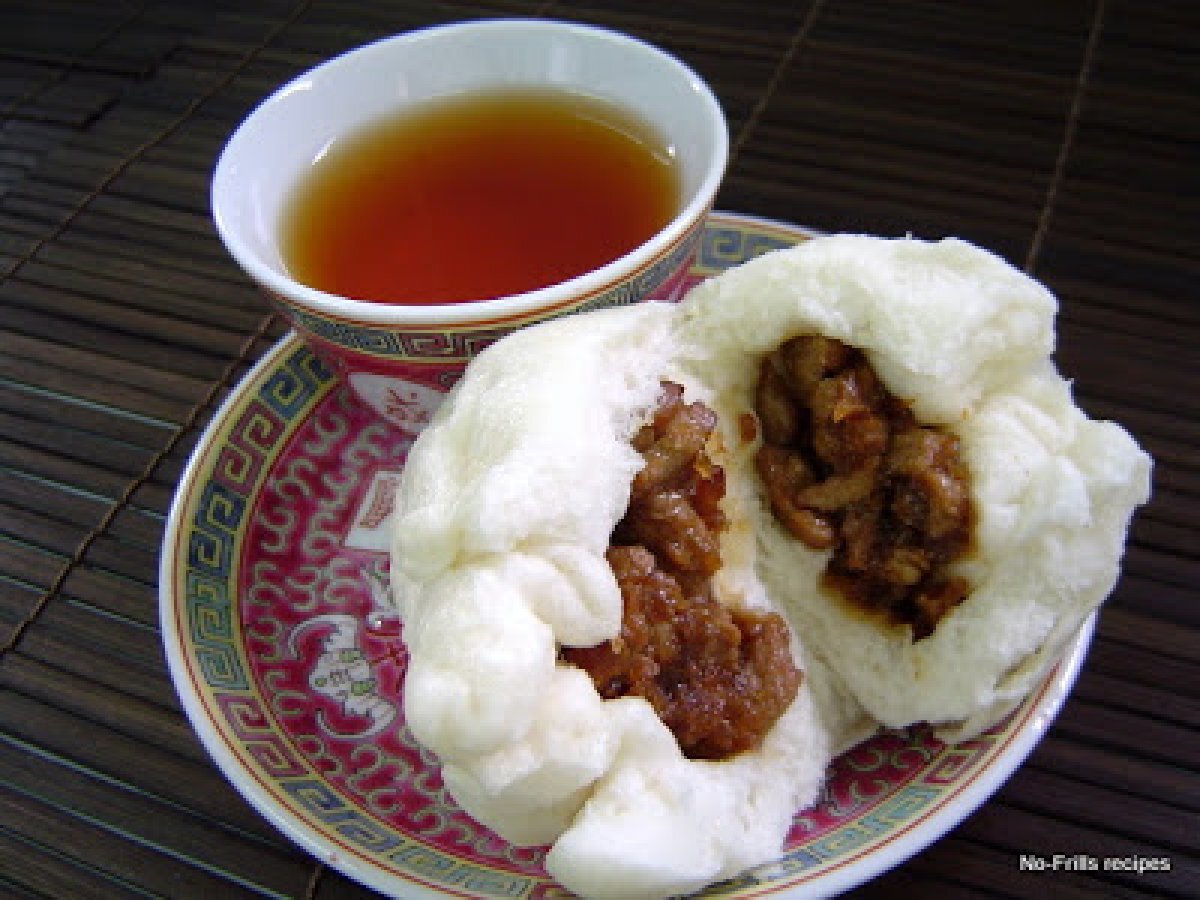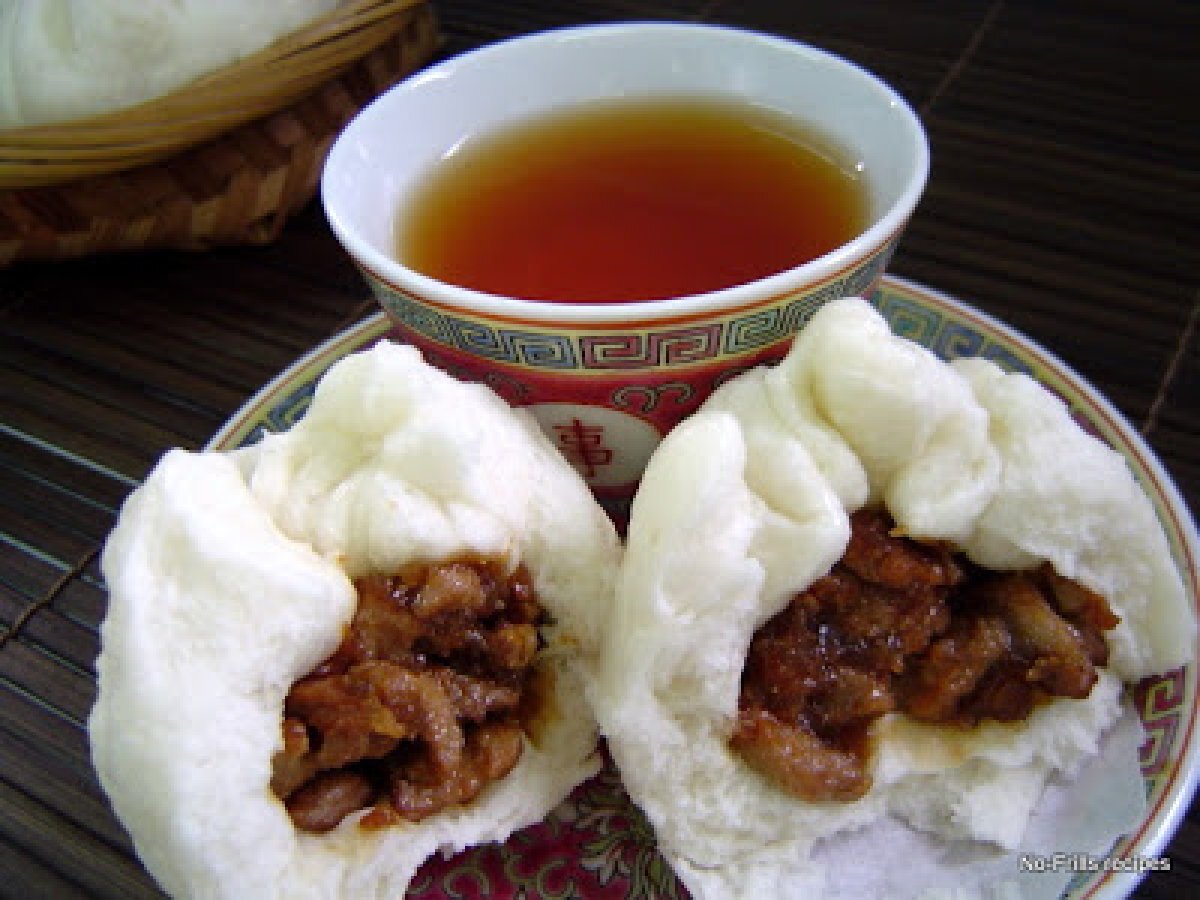 Questions:
You may like
Recipes