Pineapple and salt fish curry
Recipe type:
Main Dish
Number of serving:
4 servings
Preparation time:
25 minutes
Cook time:
30 minutes
Ready in:
55 minutes
Difficulty:
Easy
Ingredients:
1/2 (about 400g) pineapple - remove skin and cut into chunks
200g kurau/thread fin salt fish with bones - cut into medium size pieces, soaked in water for about 10 mins and drained
1 (about 80g) tomato - sliced

For the curry
1 tbsp blended/grounded onion
1/2 tbsp blended/grounded ginger
1 tsp blended/grounded garlic
1 tbsp plain chilly powder
1 tbsp fish curry powder
1 tbsp almond powder
***** mix/combine all these ingredients to get a thick paste
1 serai/lemon grass - smashed
4 tbsp oil
salt to taste (use sparingly)
Preparation:
When oil is heated, fry the mixed/combined ingredients with the lemon grass and tomatoes until the oil floats.
Pour in 1/2 litre of water and let it simmer.
Once small bubbles appear, add in the salt fish and pineapple chunks.
Let it simmer until the pineapple and salt fish are cooked, add salt if needed.
Give a good stir before removing from heat.
Imprimer cette page
Related recipes
Related articles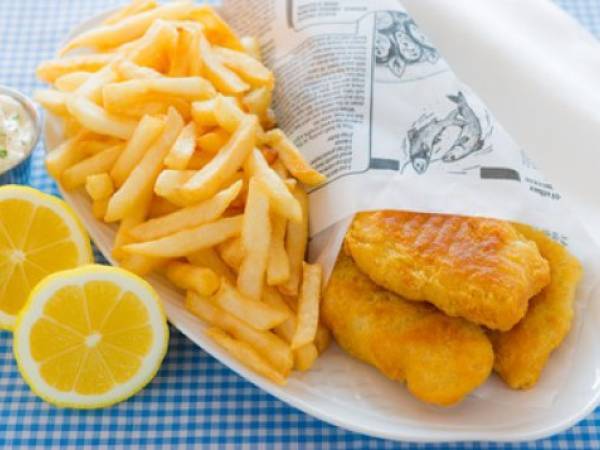 Quintessentially British traditional and tasty fish...