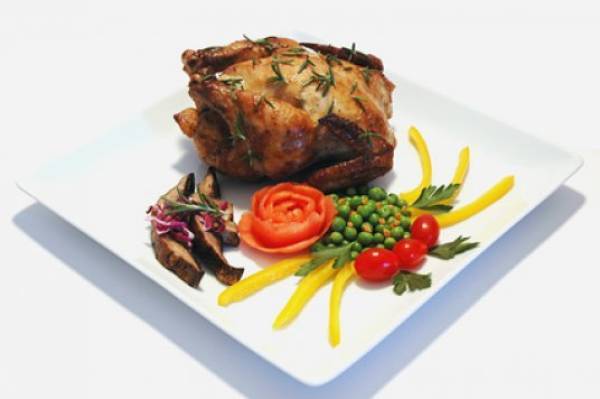 Cornish cuisine is some of the tastiest in the British Isles, and favourites such as Cornish pasties are popular all over the country. Cornwall is a peninsula, and with the sea on three sides, fish is a main ingredient in many dishes. An abundance of easily available, fresh ingredients makes Cornish cookery nutritious as well as delicious.
The Perfect Pasty
Cornish pasties are sometimes called 'oggies' in Cornwall, and are of course the most well known of all the region's dishes. First invented by tin miners as an easy lunch, they're as popular as ever today.
Make a good shortcrust pastry to start with - half fat to flour and a pinch of salt. Use Cornish butter if you can to add to the authenticity and taste.
Choose fresh, firm potato and swede and dice them finely. Chop an onion, again as finely as possible. If you're making pasties for 2 use about 110 grammes each of swede and potato and 50 grammes of onion. Add 110 grammes of lean rump steak cut into small cubes, and you're ready to go. Just mix the filling in a bowl with salt and pepper to taste. Cut your pastry into 2 and roll into rough circles. Spread half the mixture on one side of each and fold over to create your pasty. Pinch the edges, keeping a nice thick border to grip your pasty by, and brush with beaten egg before baking in a hot oven, 425F, 220C for about 45 minutes or till golden.
It's not just pasties that make a tasty Cornish treat, try fresh sardines or 'scrowlers' which are rich in Omega 3 and a healthy choice for lunch or supper. Just descale and clean before cooking both sides lightly on a hot griddle. Add a sprinkle of pepper and serve on toast with pickle or chutney for a simple meal. Don't forget to try Cornish clotted cream with freshly baked scones and strawberry jam, or use it to make your own clotted cream fudge.