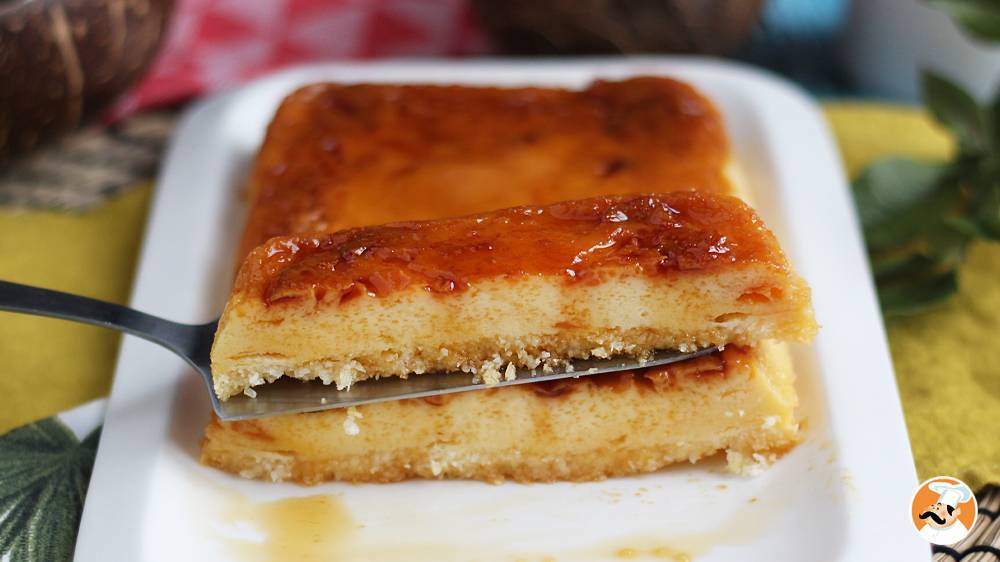 You won't need an oven to bake this dessert ;-)
Did you know that a coconut flan needs to be bake for at least 45 minutes to be perfectly cooked? You have to bake it in a water bath for about an hour, and then wait for it to cool down...
But we don't have this time here don't we? So let's make our FASTEST COCONUT FLAN!
Now you can make it in a record time of 10 minutes : you'll need 2 minutes for the preparation and 8 minutes to cook it in the microwave! Dessert is served!
OF COURSE we didn't forgot about the caramel for an extra taste ;-)
Try our super yummy coconut flan recipe with our step by step tutorial just bellow ↓ ↓