Easter Goodies Made from Rice Krispie Treats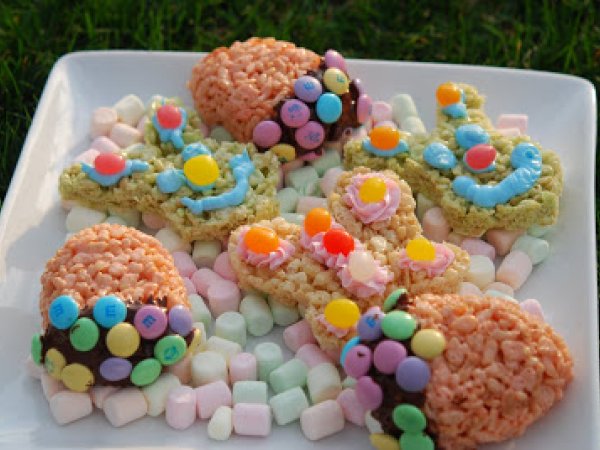 Preparation
In a medium saucepan, melt the butter. Add the marshmallows, stirring frequently, until just melted.
Turn off the heat. Pour in the Rice Krispies and mix until all the marshmallow mixture has been evenly absorbed.
Immediately pour the hot mixture in the shaping container of your choice.
Place a layer of plastic wrap on top and then press down on the mixture as hard as you can to have a compact Rice Krispie treat.
Place in the fridge to cool and harden for 5 minutes before decorating.
Nutritional informations:
for 1 serving
/
for 100 g
Carbo:

62.1g

Total fat:

2.2g

Saturated fat:

1.2g

Proteins:

5.7g

Fibers:

1.4g

Sugar:

6.7g

ProPoints:

8

SmartPoints:

9

gluten free
You may like
Recipes