Easter cheesecake - video recipe!
Easter cheesecake - video recipe!
Enjoy Easter with this cute and tasty dessert!
Ingredients
- 4 ounces biscuits
---
---
- 1 lb cream cheese
---
- 7 ounces mascarpone
---
---
---
- 2 gelatin sheets
---
---
- 7 ounces chocolate eggs
---
- caramel
Materials
9 inches diameter springform pan
---
wax paper
---
Preparation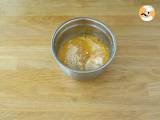 Step 1
Crush the biscuits in a blender. Melt the butter and add it to the biscuits. Mix well.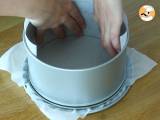 Step 2
Put some wax paper at the bottom of the springform pan. Lightly butter the edges, and stick stripes of wax paper on them.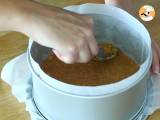 Step 3
Put the biscuit/butter mix in it and press it well on the bottom. Put in the fridge.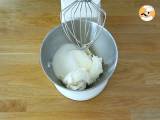 Step 4
In a bowl, put the Philadelphia, the mascarpone, and the sugar. Mix until smooth.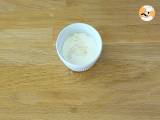 Step 5
Put the gelatin sheets to soak in some cold water. Meanwhile, heat the liquid cream (it shouldn't boil!). Add the soaked gelatin sheets in it and mix until they have completely melted. Then, pour this in the cream cheese and combine well.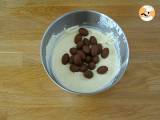 Step 6
Add 7 ounces of chocolate egg and mix. Pour this batter into the springform pan, and smooth the top as good as you can.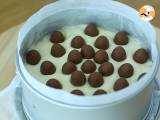 Step 7
Use the other chocolate eggs to decorate the top of the cheesecake. Put in the fridge for at least 4 hours.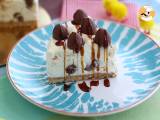 Step 8
Gently unmould and take out the wax paper stripes. Pour some caramel on the cheesecake slices, and enjoy this delicious Easter cheesecake!
Observations:
The chocolate eggs : You can replace them with any chocolate candy you like!

The cream cheese : It is the star ingredient of this recipe, but you can replace it with ricotta.
---
---
Related recipes
Recipes
Related articles