Strawberry-nutella thumbprint cookies
Preparation
Sift the flour, salt and baking powder together in a bowl. Set aside.
In another bowl, cream the softened butter and sugar using a hand-held mixer for about 4 minutes.
Add the vanilla extract and crushed strawberry to the bowl and combine well with the butter mixture using a whisk.
Fold in the flour mixture with the butter mixture gently to form a dough. The dough will be soft and a little sticky but not loose.
Do not over mix. You might need to oil your hands and bring the dough together. Once combined, cover the dough with a plastic cling film and refrigerate for 1 hour.
Preheat the oven to 350 F/175 C. Line your cookie sheet with a parchment paper.
Take out the refrigerated dough,lightly oil your palms and make small balls with it. Put the balls on the cookies sheet and press down slightly to flatten out.
With the help of your thumb or back of a tea-spoon make a small hole in the middle of the cookies where you ll fill the nutella after baking.
If at this point you feel that the butter in the cookies is melting, refrigerate again for about 15 minutes.
Bake the cookies in the oven for about 8-12 minutes or untill the bottom starts turning brown. Do not bake them beyond 12 minutes. These will continue to cook after you take them out of the oven.
Take out the cookie sheet from the oven and using the teaspoon again press out the hole in the cookies. You will not be able to do this after the cookies have cooled.
Once the cookies have cooled, fill in the nutella in the little holes in the cookies. Serve with cold milk.
Photos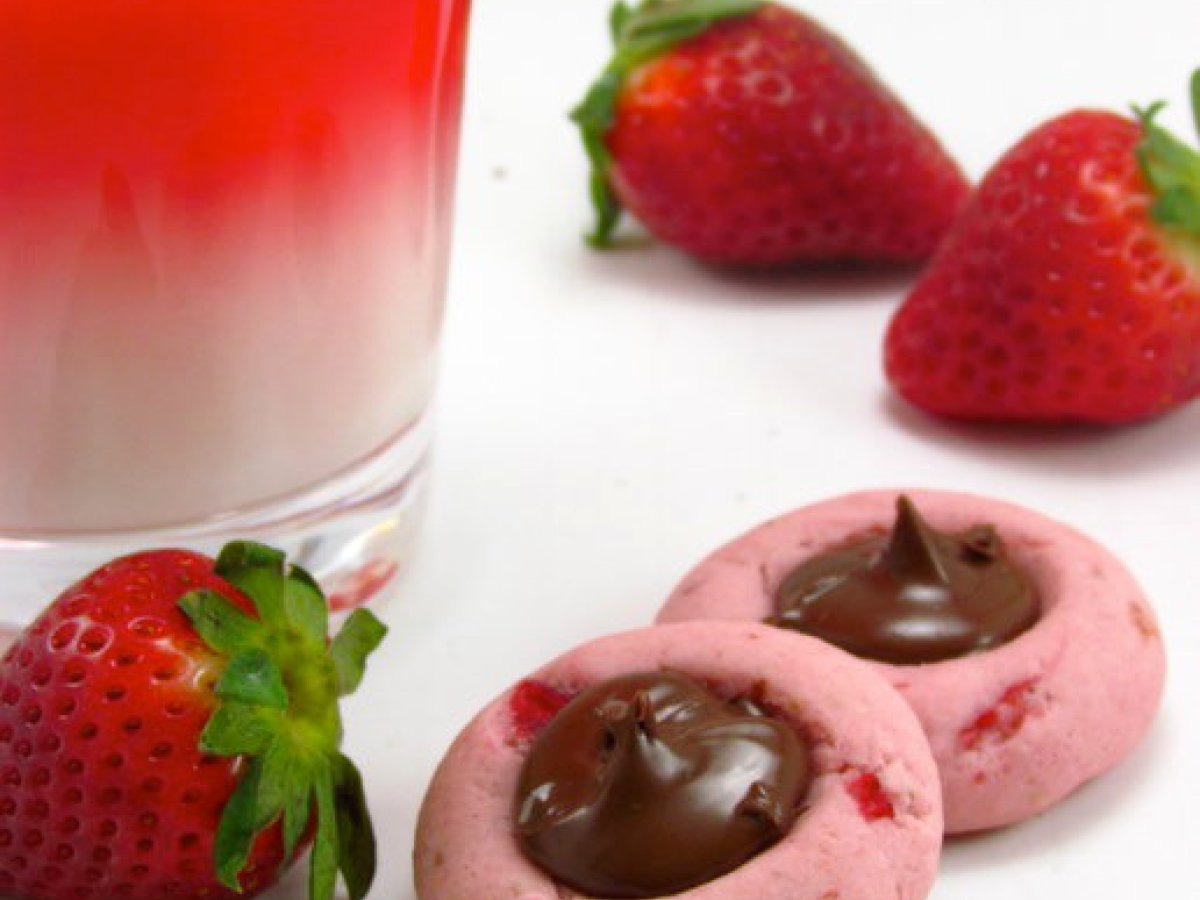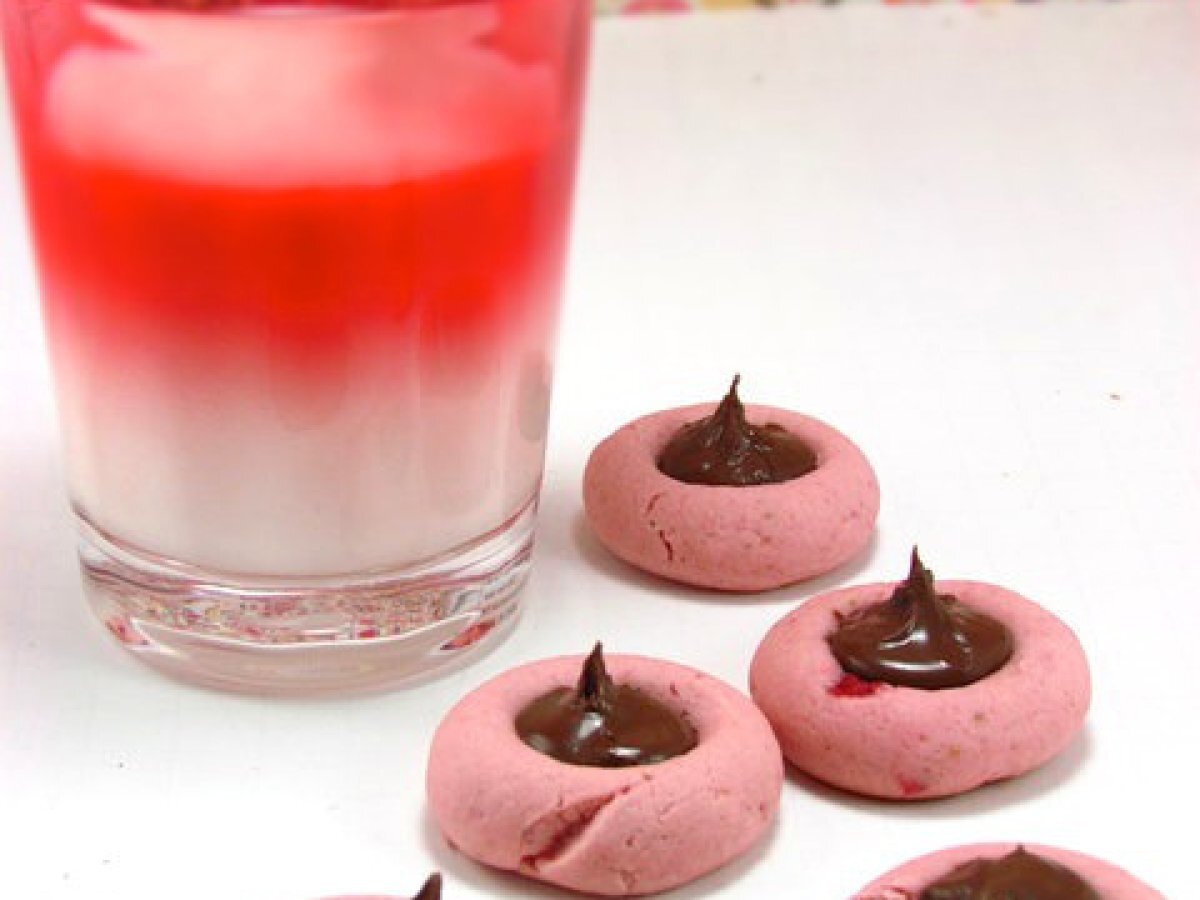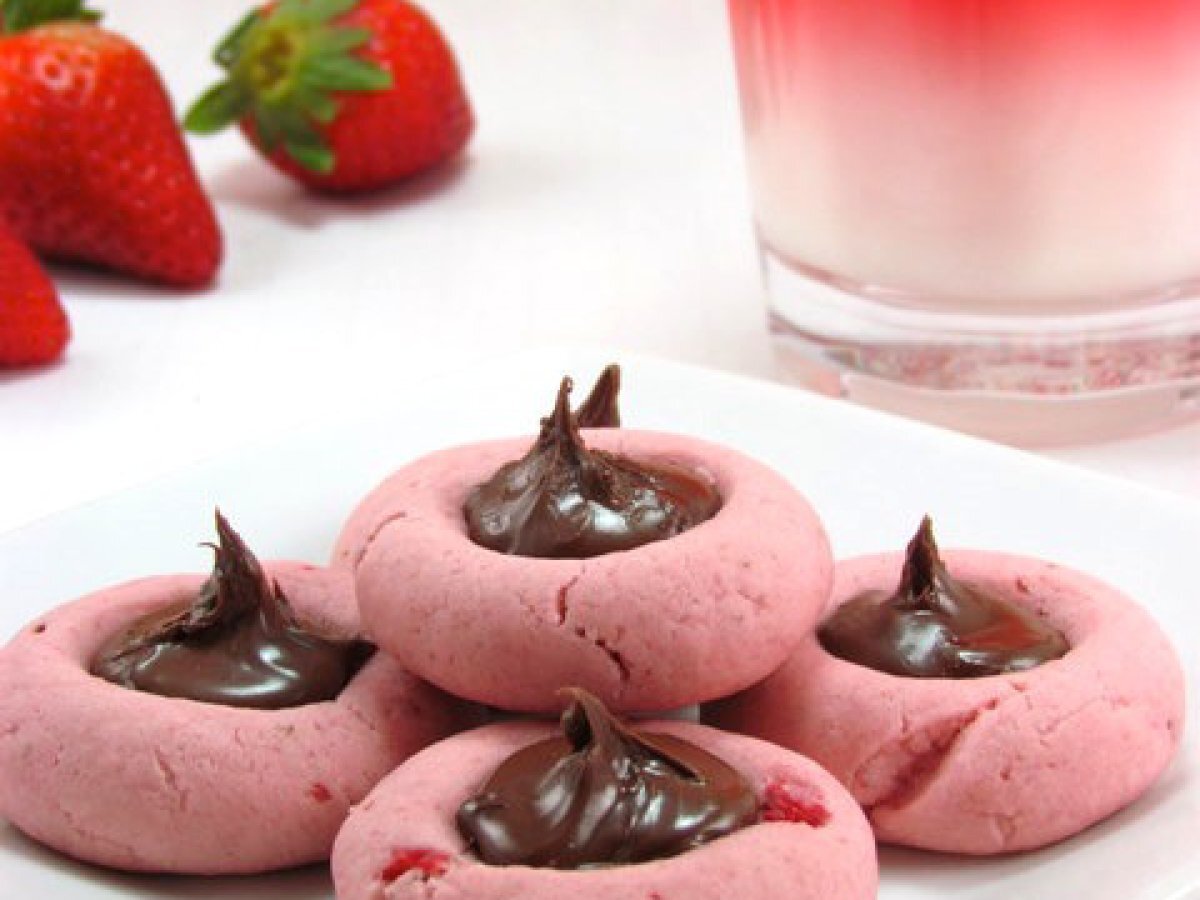 Questions:
You may like
Recipes