Stuffed Grape Leaves, Serbian Style
Preparation
Soak the grape leaves in water for at least half an hour to get rid of the salt from the brine. In the meantime, cook the onion in the olive oil over medium heat until soft.
Cook the rice. In a separate pan, brown the pork until it is cooked through and no longer pink. Put the meat and rice in a large mixing bowl. Add the onions, parsley, an seasonings. Mix thoroughly.
As you work, pat each grape leaf on a kitchen towel to get rid of the excess water. Take two grape leaves and trim off any tough stems. Overlap the bottom of one leaf halfway over the bottom of the other. Add a tablespoon or two of the filling, depending on the size of your leaves.
Fold in each side of the grape leaves, lengthwise. Then roll up from bottom to top. Place in the bottom of a 9-inch round cooking pot with the folded side down. Repeat with the rest of the grape leaves.
Pour water over grape leaves to cover completely. Place a plate on top of the stuffed grape leaves to keep them from floating or unraveling. Cook, covered, for about an hour, or until the water evaporates.
Serve with yogurt, sour cream, or bechamel sauce.
Photos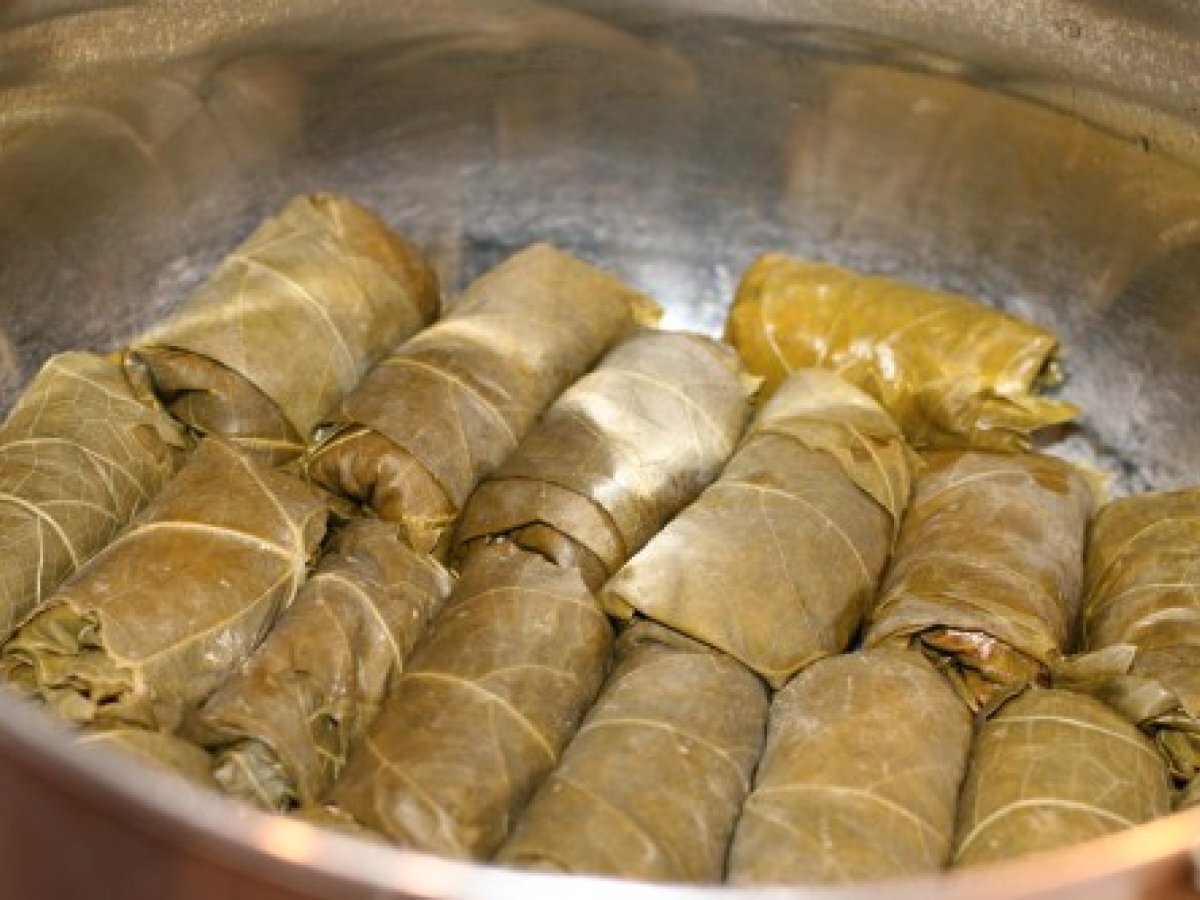 Questions:
You may like
Recipes