Sweet potato toasts
Sweet potato toasts
Replace your bread toasts by sweet potatoes ! For an healthy and gluten free snack !
Preparation
Preheat the oven to 350°F. Peel the sweet potatoes and cut them in thin slices. Put the slices on a baking sheet and baste some olive oil on top. Bake them 20 minutes.

Cut the radishes, the black olives, the green olives into slices.
Cut the cherry tomatoes in quarters.
Mash the avocado and mix it with salt. Mash the feta.

Spread the avocado purée on two toasts.

Spread the feta on the two others.

On the avocado purée, put the radish slices, the black olive slices and sprinkle with sesame seeds.

On the mashed feta, put the green olive slices, the cherry tomatoes and some parsley leaves.

There you are, your toasts are ready !
Observations:
Do not hesitate to change the ingredients and use the one you already have at home ! Make your own toast !
Photos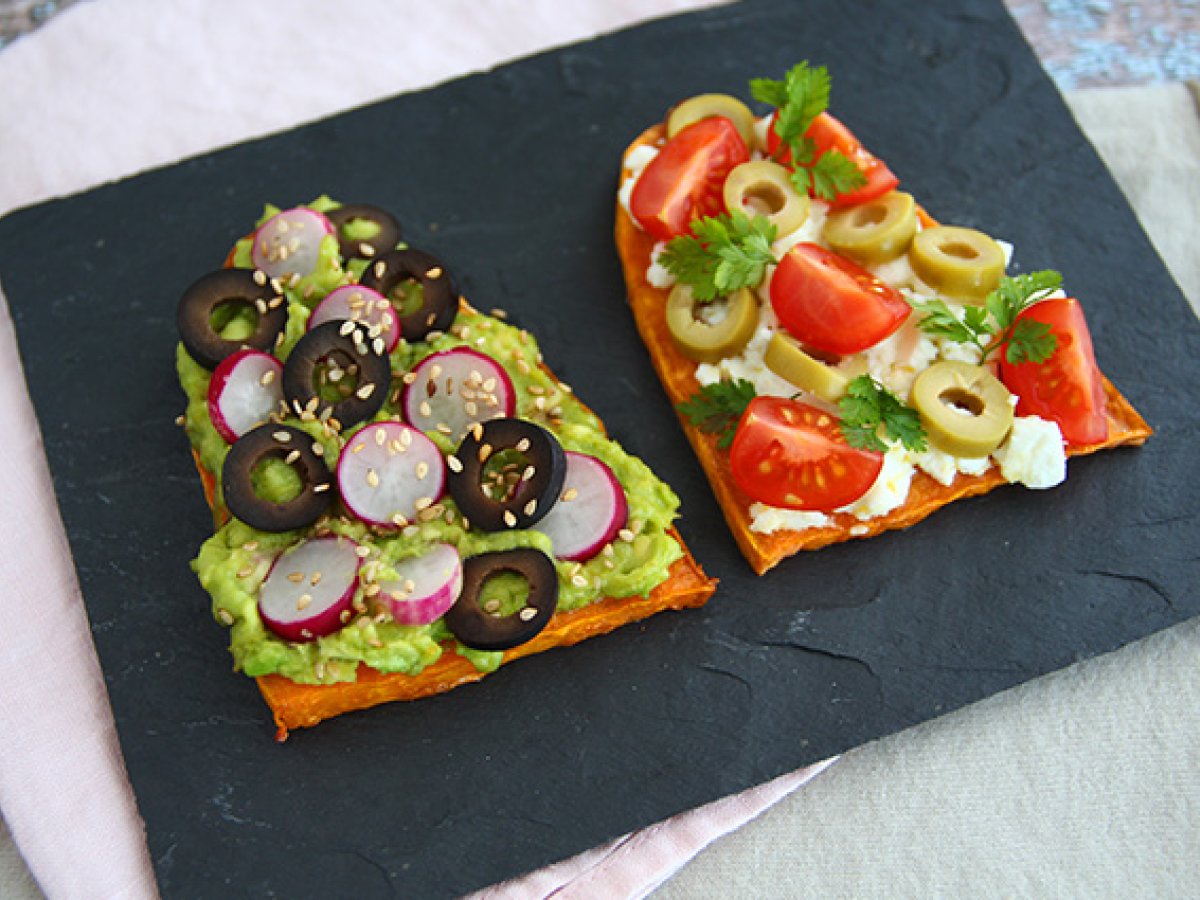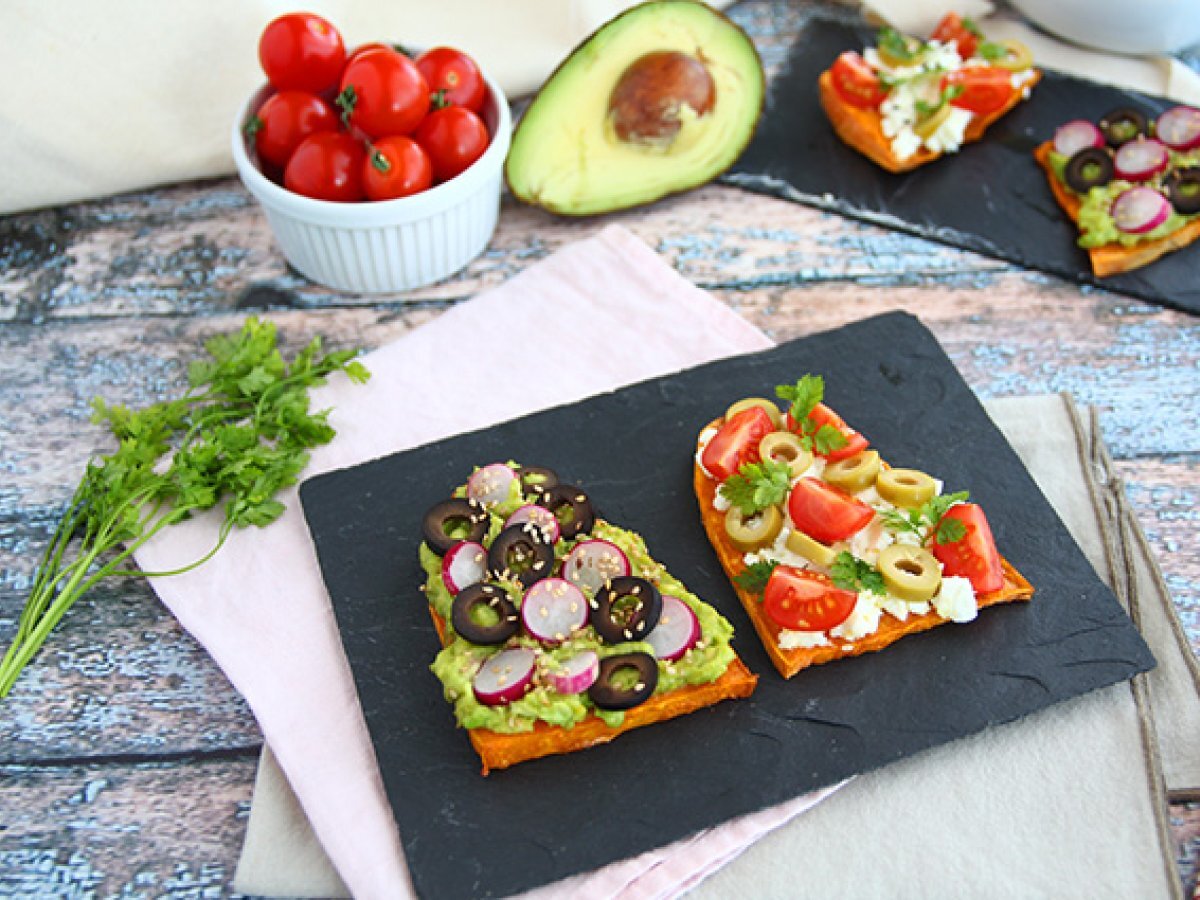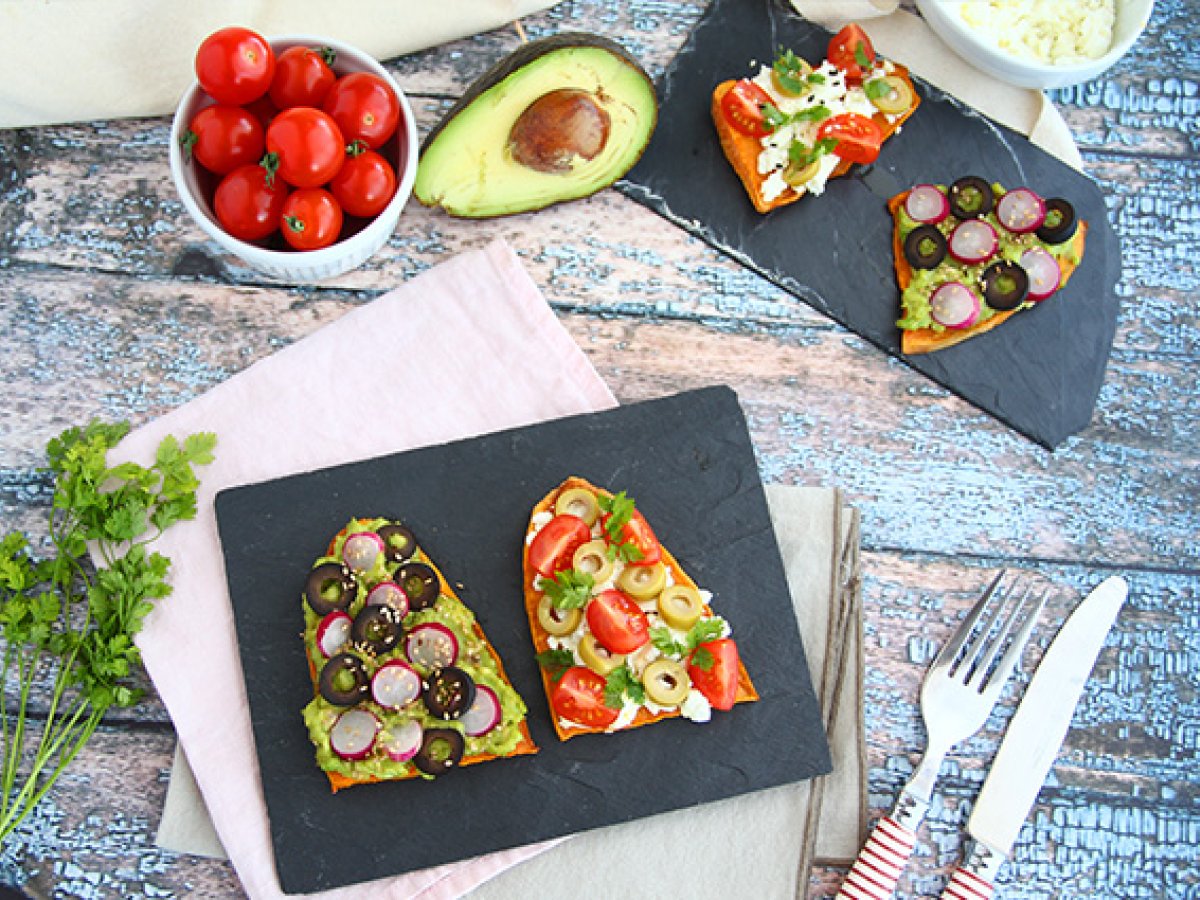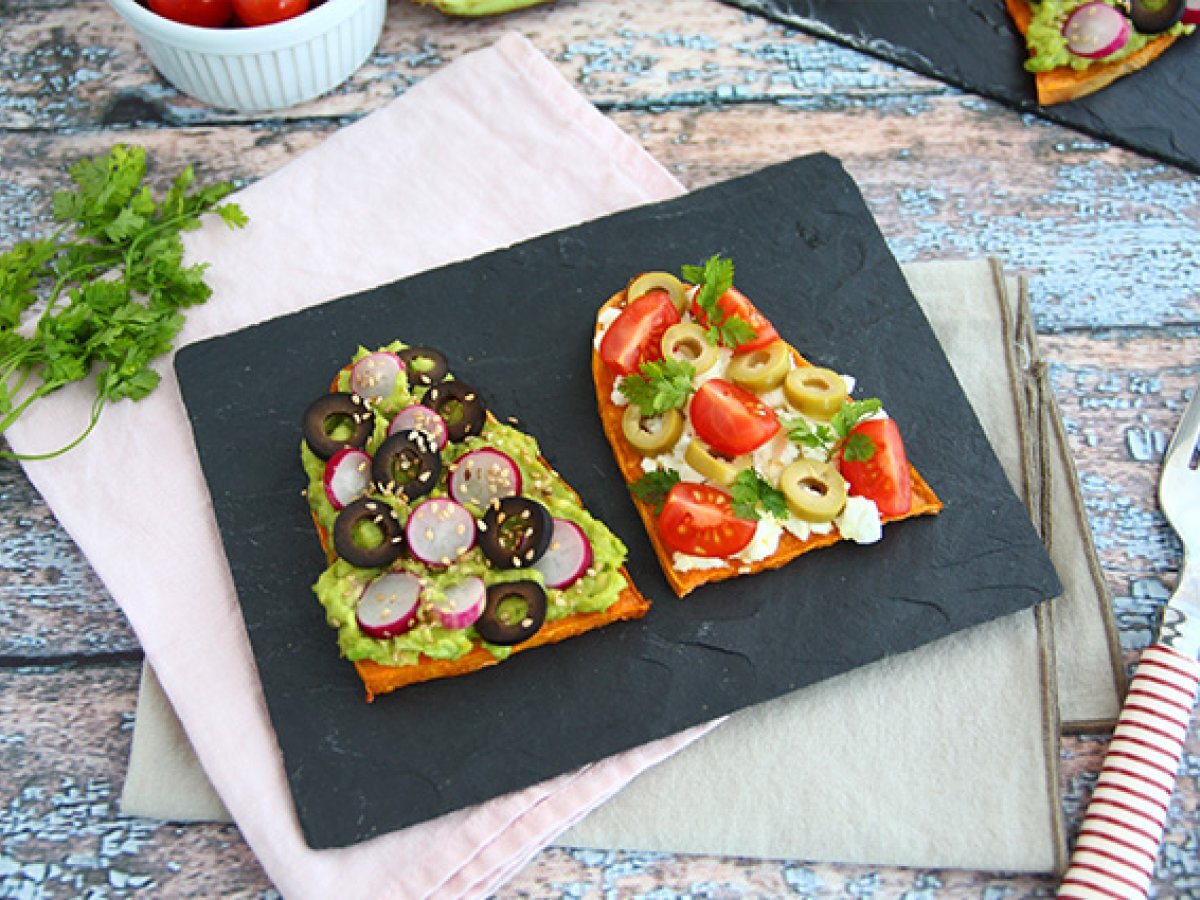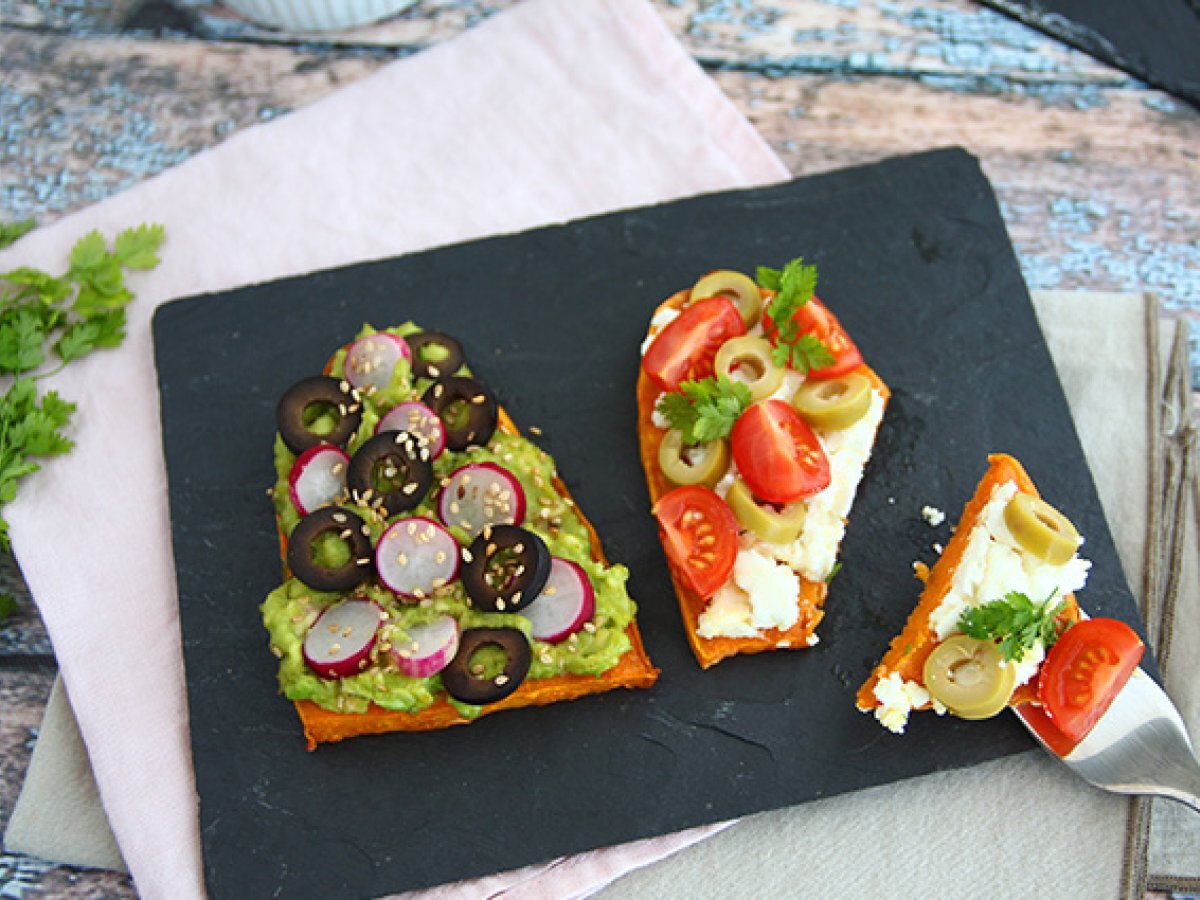 Questions:
Related recipes
Recipes