Tapenade stuffed Christmas tree
Tapenade stuffed Christmas tree
Ever wondered how this cute Christmas tree is made? Now you know !
Materials
Blender (to make the tapenade)
Preparation
Prepare the tapenade : blend the black olives, the capers, the anchovies and the pepper together.

Add olive oil gradually then the lemon juice while blending.

Spread the tapenade on a rectangular puff pastry.

Cover with a second rectangular puff pastry and cut the form of a fir. Put the cut pieces aside.

Cut horizontal stripes to make branches and let space to make the trunk. Twist the stripes.

Brush with an egg wash and sprinkle with sesame seeds. Put 20 minutes in the oven at 350°F.

With the pieces you put aside before, make an other tree : put the triangles together and use the rectangle to make the trunk.

There you are, your Christmas tree with tapenade are ready !
Observations:
You can make an other Christmas tree only if you have a rectangular puff pastry.

With the second rectangle left, you can make 2 stars to put on top of your Christmas tree.

You can put an other filling inside like pesto or a sweet filling like chocolate spread!
Photos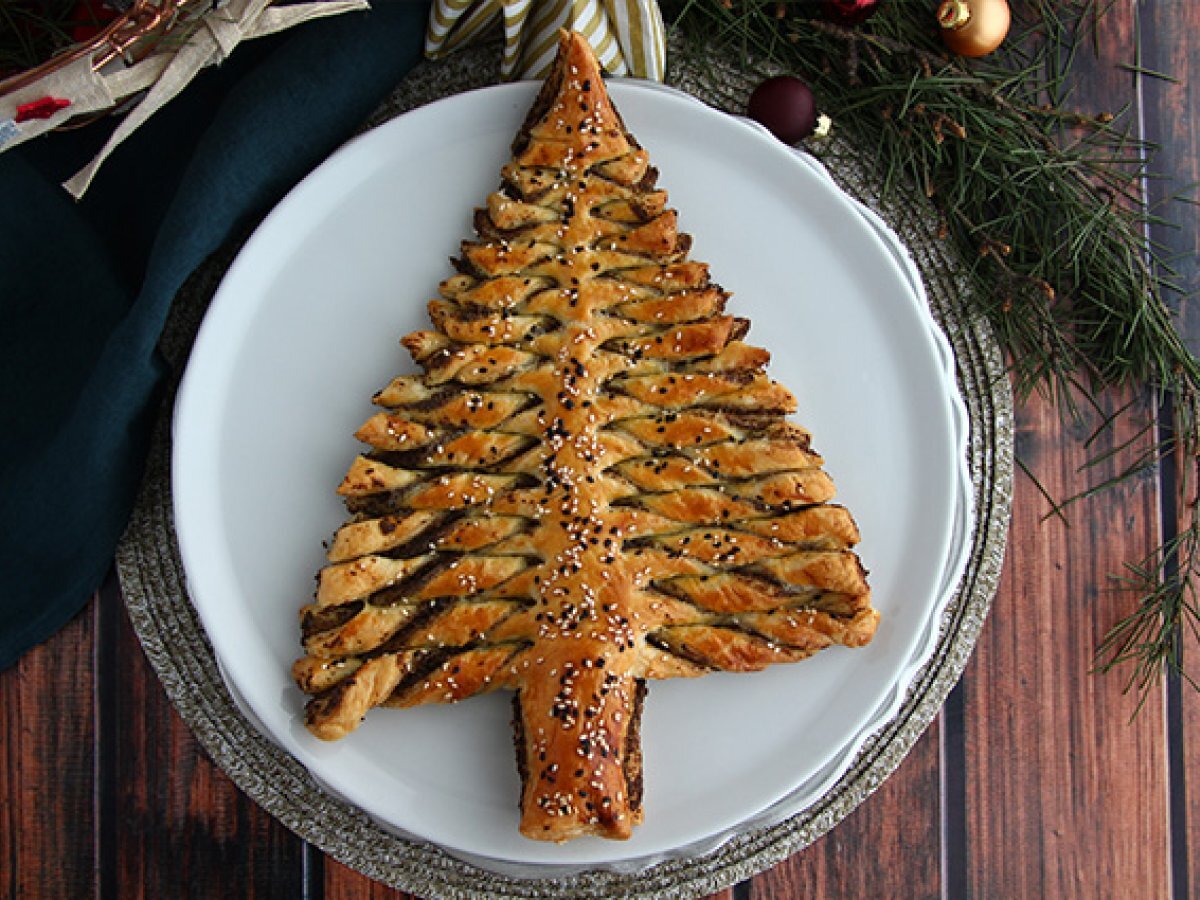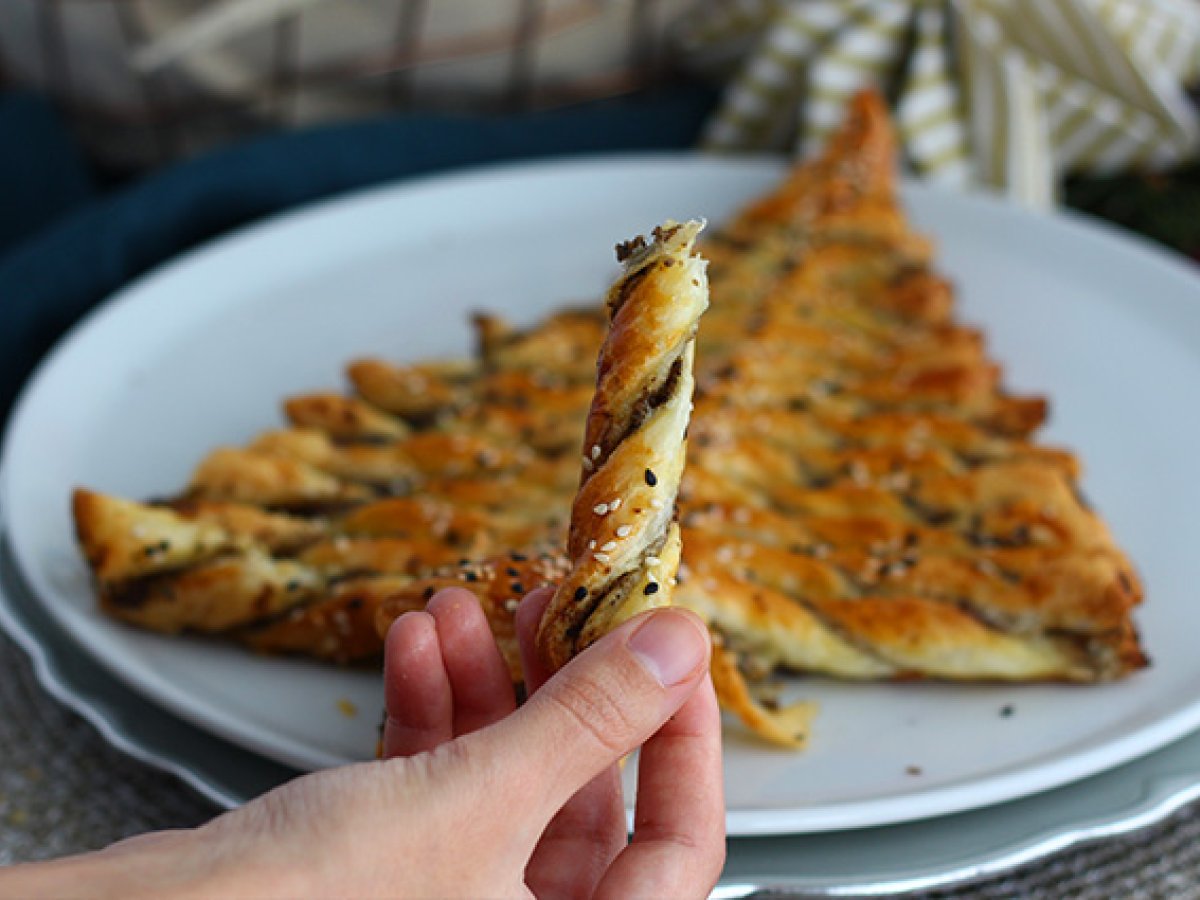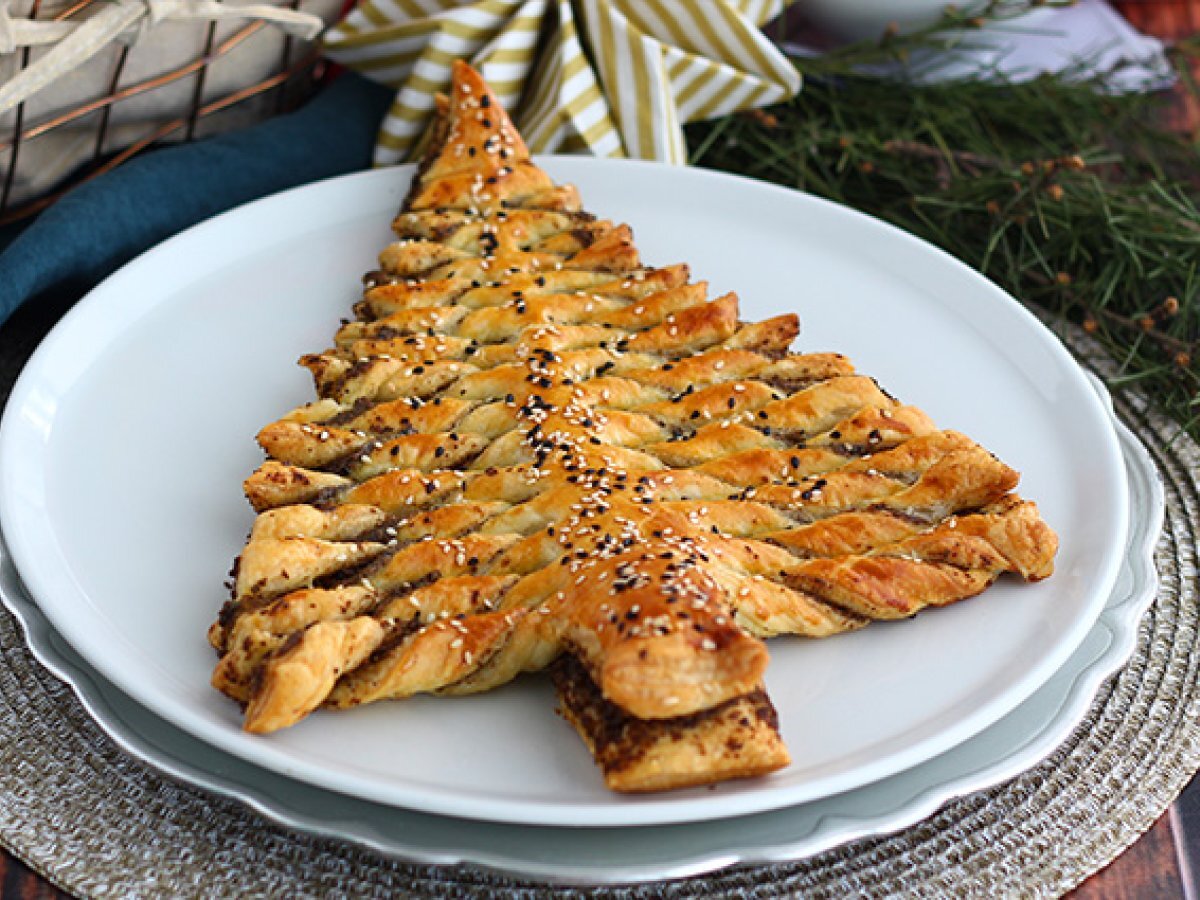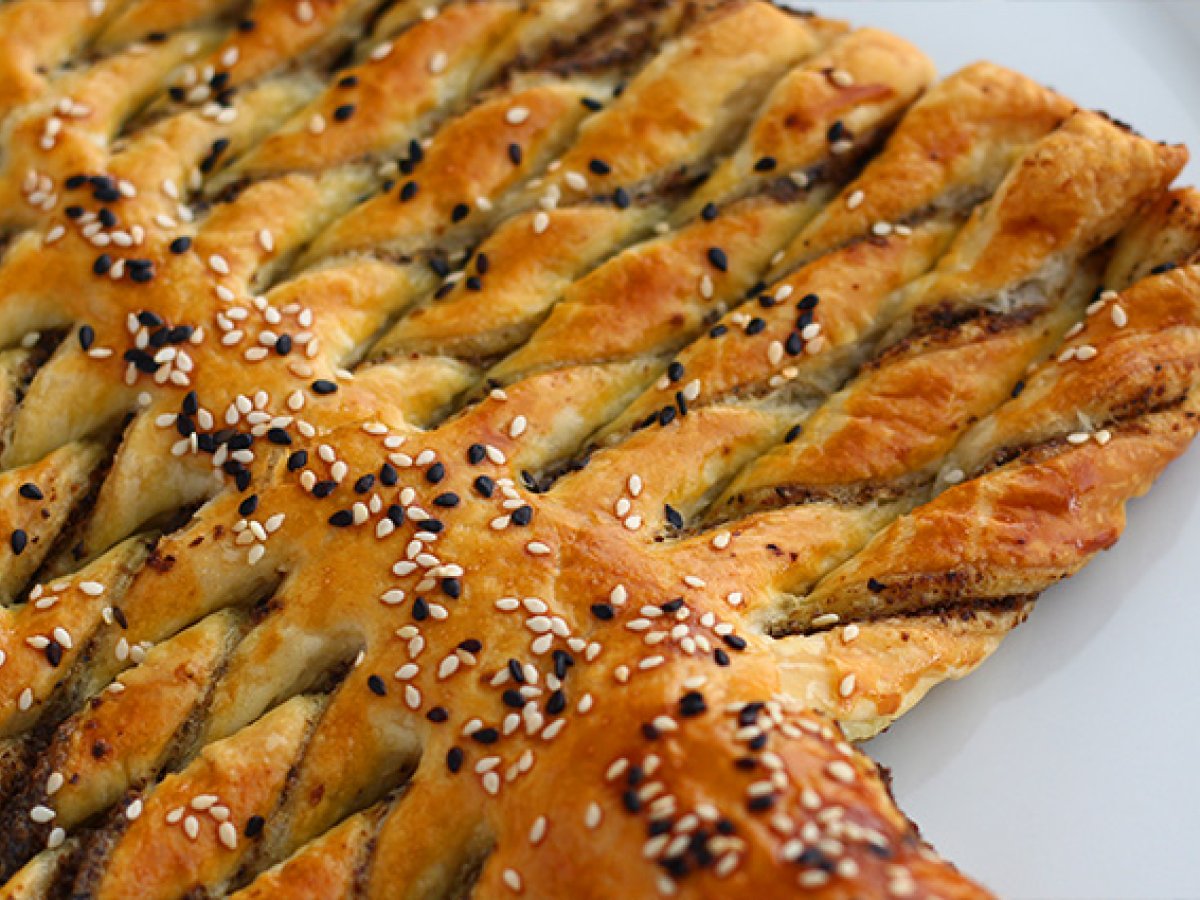 Questions:
You may like
Recipes