Butter cream swiss roll
Butter cream swiss roll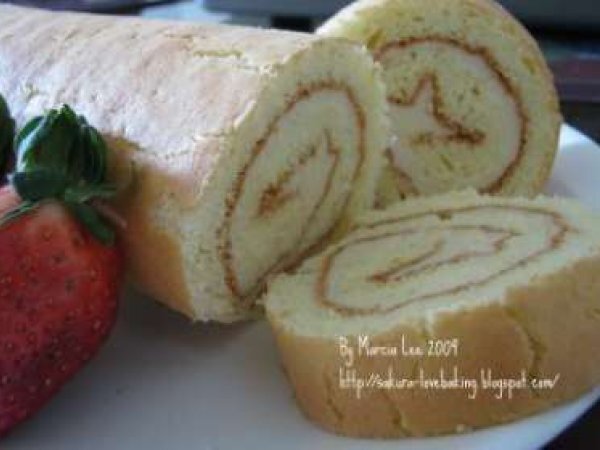 Preparation
Method

1)Pre heat oven at 350F.
2)Beat egg whites cream and sugar(add gradually)till stiff.
3)Add in 30 gm sugar and continue beating till thick and glossy.
4)Beat egg yolks,ovallete and 30 gm sugar till light and creamy.
5)Lightly fold in sifted flour,corn flour,baking powder,milk and oil into the egg yolk batter.
6)Gently fold in egg whites.(Do not overfold)
7)Pour batter in shallow tin lined with waxed paper.
8)Bake for 15-18 minutes.
9)You need to roll it immediately while it's hot,then let it cool.
10)Unwrap and fill your favourite filling and roll back up.
Questions:
Related recipes
Recipes