Chocolate chip cookies
Chocolate chip cookies
or
These famous americans biscuits are incredibly hard to resist to...Get your glass of milk, and get ready to bake !
Ingredients
---
---
1/3 cup white sugar
---
---
1.5 cup flour
---
Preparation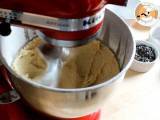 Step 1
Mix all the ingredients together.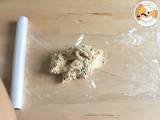 Step 2
Put your dough on a plastic foil.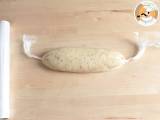 Step 3
Wrap it and put in the freezer for 1 to 2 hours.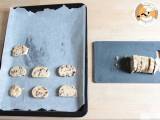 Step 4
Cut in slices to form circles, and arrange them on a baking tray.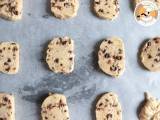 Step 5
Leave some space between the cookies, they have a tendency to spread during baking.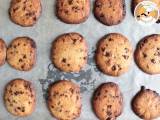 Step 6
Bake for 7 minutes at 390°F (200°C) or until golden brown. There you are !
Nutritional informations (for 1 serving):
* Percent daily values are based on a 2000 calorie diet * 1 serving = 54g
SmartPoints:
10
(1 serving)
---
---
Related recipes
Recipes