Chocolate pavlova with sour cherry
Preparation
Preheat the oven for 140 °C. Line a baking tray with parchment paper and draw on it a circle about 24 cm diameter.
Place the egg whites in a large clean bowl and have the sugar measured and ready. Now whisk the egg whites until they form soft peaks and you can turn the bowl upside down without them sliding out (it's very important, though, not to over-whisk the egg whites because, if you do, they will start to collapse).
When they're ready, start to whisk in the sugar, approximately 1 tablespoon at a time, whisking after each addition until all the sugar is in.
Sift the cocoa powder onto the meringue and fold in very carefully but thoroughly.
Then spoon the meringue mixture on the prepared baking sheet, place it in the oven and bake it for 1 hour. Turn off the heat immediately then leave the cake in the oven until it's completely cold. You can make the meringue on the previous evening and leave Pavlova in the oven overnight to dry out.
To serve the Pavlova, lift it from the baking sheet, peel off the paper and place it on a serving dish.
Then just before serving spread with your cream and topping.
For the cream stir in the sugar and vanilla sugar the mascarpone. Whisk the cream until holds peaks and fold in the mascarpone. Spread the cream on the Pavlova making the edges higher with your spoon.
For the topping in a saucepan bring to a boil the cherries along with the sugar, vanilla sugar, cardamom and wine. Take off the heat – do not overboil – and stir in the gelatine. Leave to cool completely.
Spoon the cherry topping on the Pavlova and sprinkle the cake with chocolate shavings.
Photos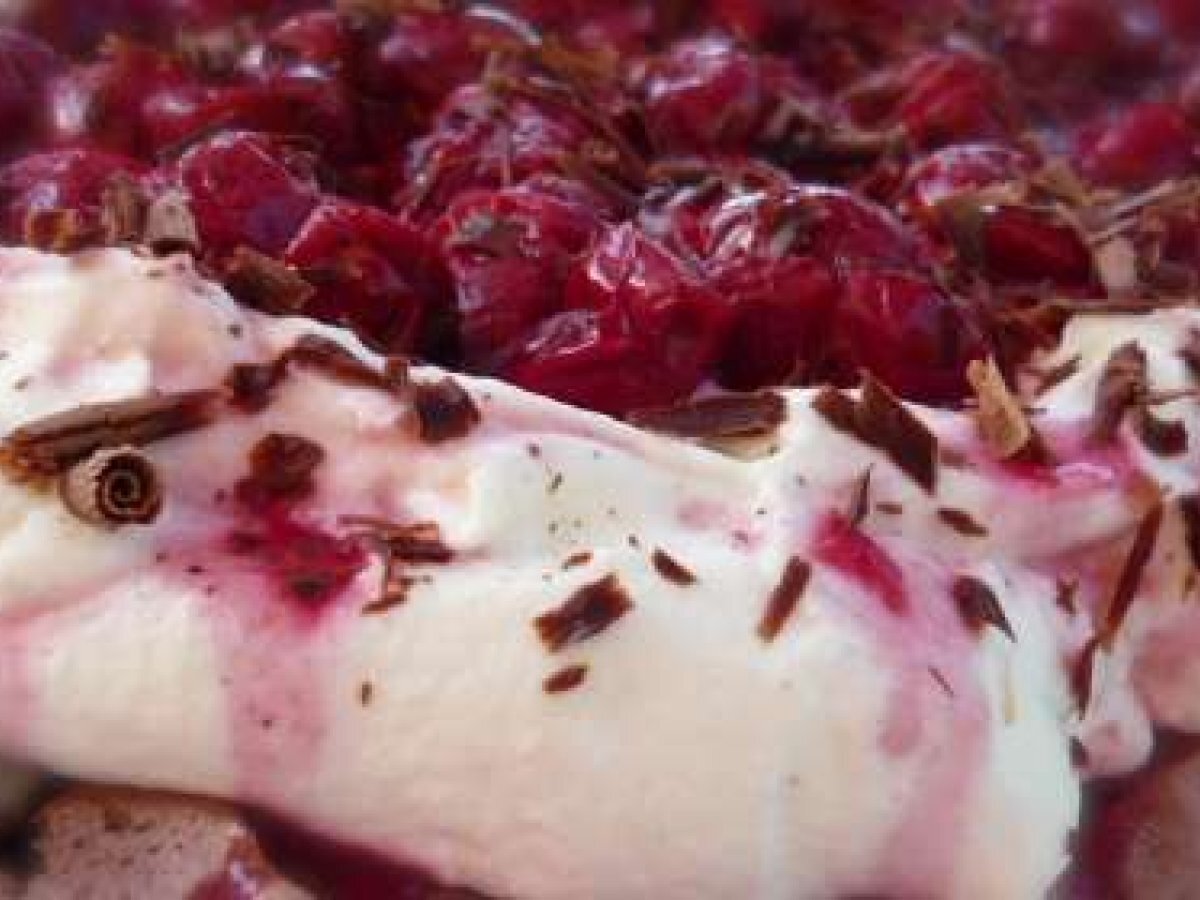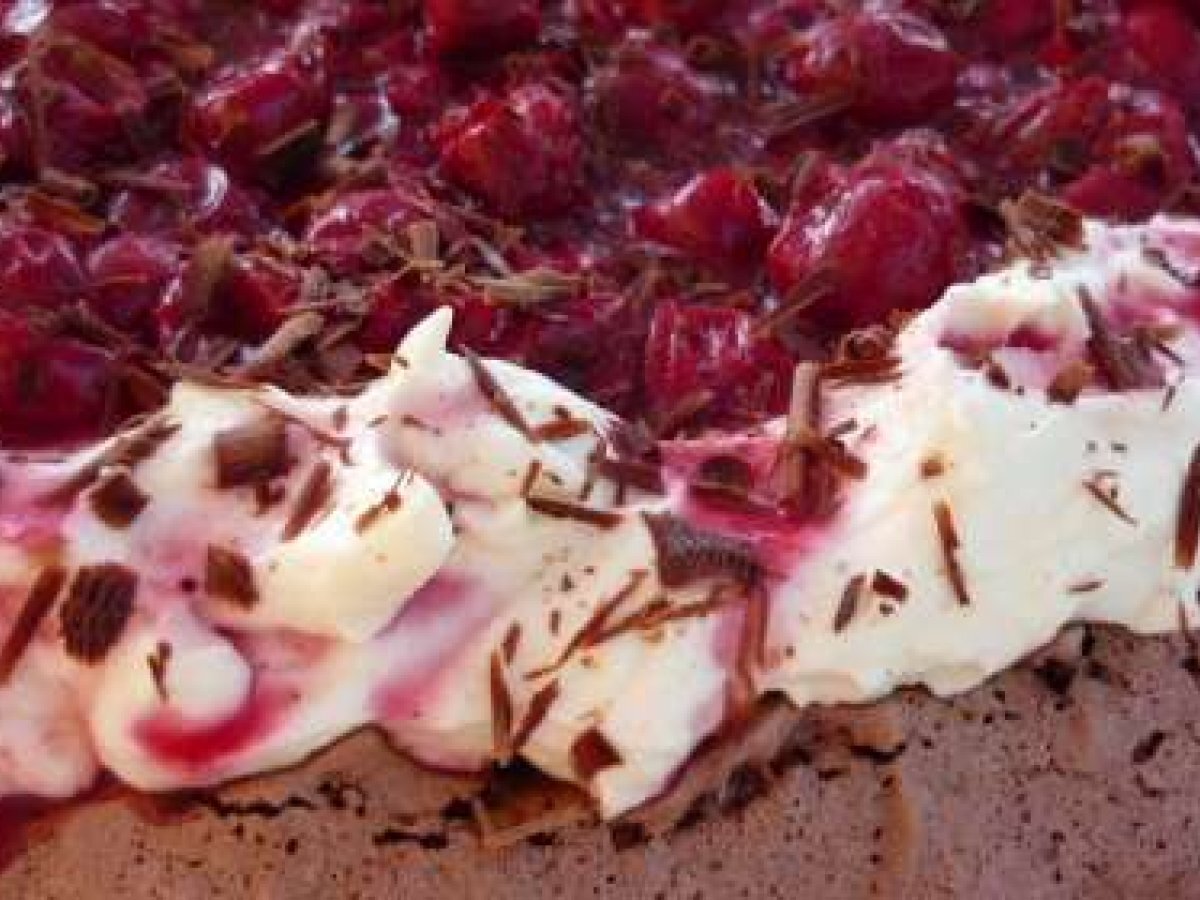 Questions:
You may like
Recipes