Sour cherry poppy seed cake with meringue topping
Preparation
Preheat the oven to 180 °C.
Combine ground poppy seeds, flour, baking soda and spices.
In a bowl whisk butter and sugar along with vanilla sugar until pale and fluffy. Add eggyolks and whisk together.
Combine sour cherries with the 3 tbsp flour so cherries won't go down to the bottom of your cake.
Stir the spiced poppy and flour mixture into the buttery cream, add milk as well, after that add sour cherries. Combine thoroughly.
Spread cake mixture in a 20 x 30 cm nonstick spring form, bake for 30 minutes. Take out of the oven and spread jam on the top.
Make the meringue: place the egg whites along with salt in a large clean bowl and have the sugar measured and ready. Now whisk the egg whites until they form soft peaks and you can turn the bowl upside down without them sliding out (it's very important, though, not to over-whisk the egg whites because, if you do, they will start to collapse).
When they're ready, pour in the lemon juice and start to whisk in the sugar, approximately 1 tablespoon at a time, whisking after each addition until all the sugar is in.
If the meringue is thick and shiny spread with a spatula on the top of the cake, put back in the oven and bake further 10 minutes, then switch off the oven and leave in the cake until completely cooled.
Unmold the cake and serve cut in rhombus shape.
Photos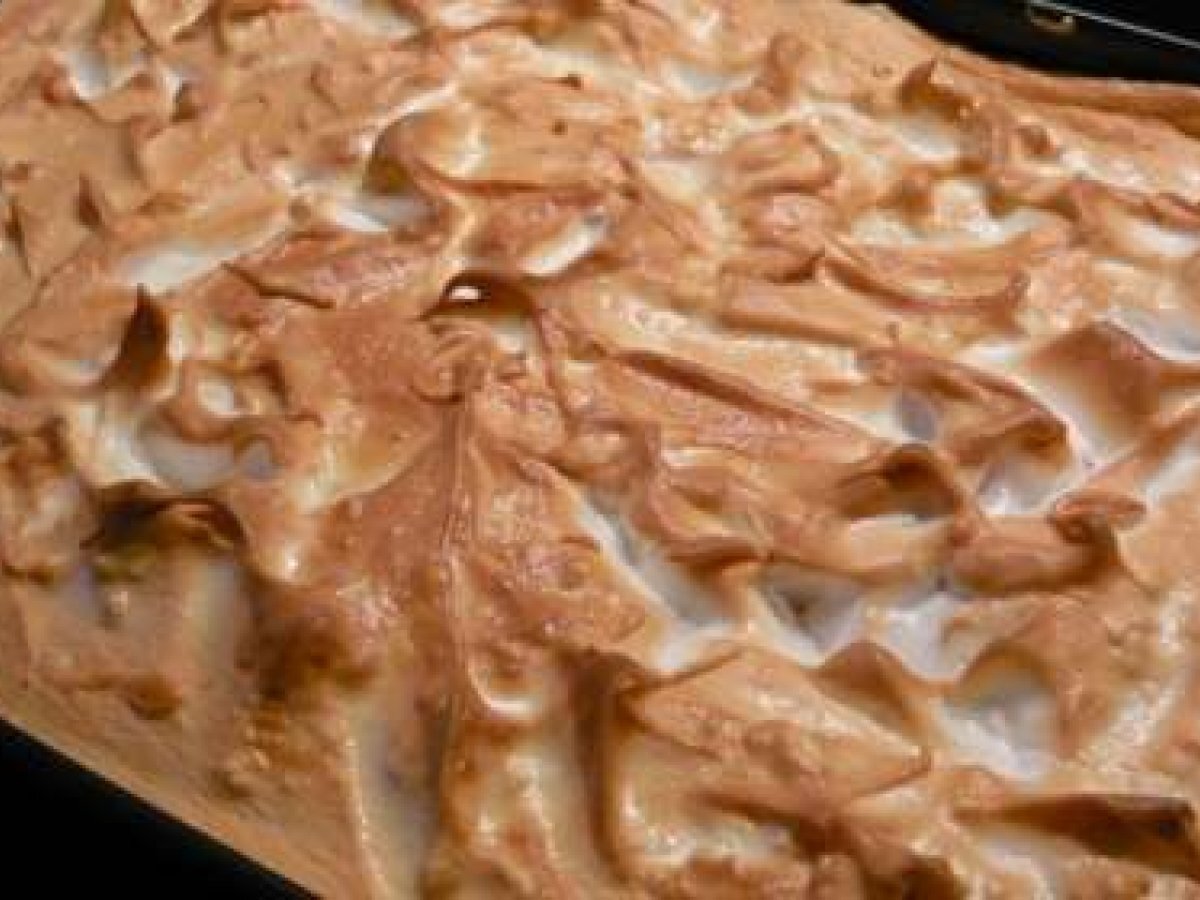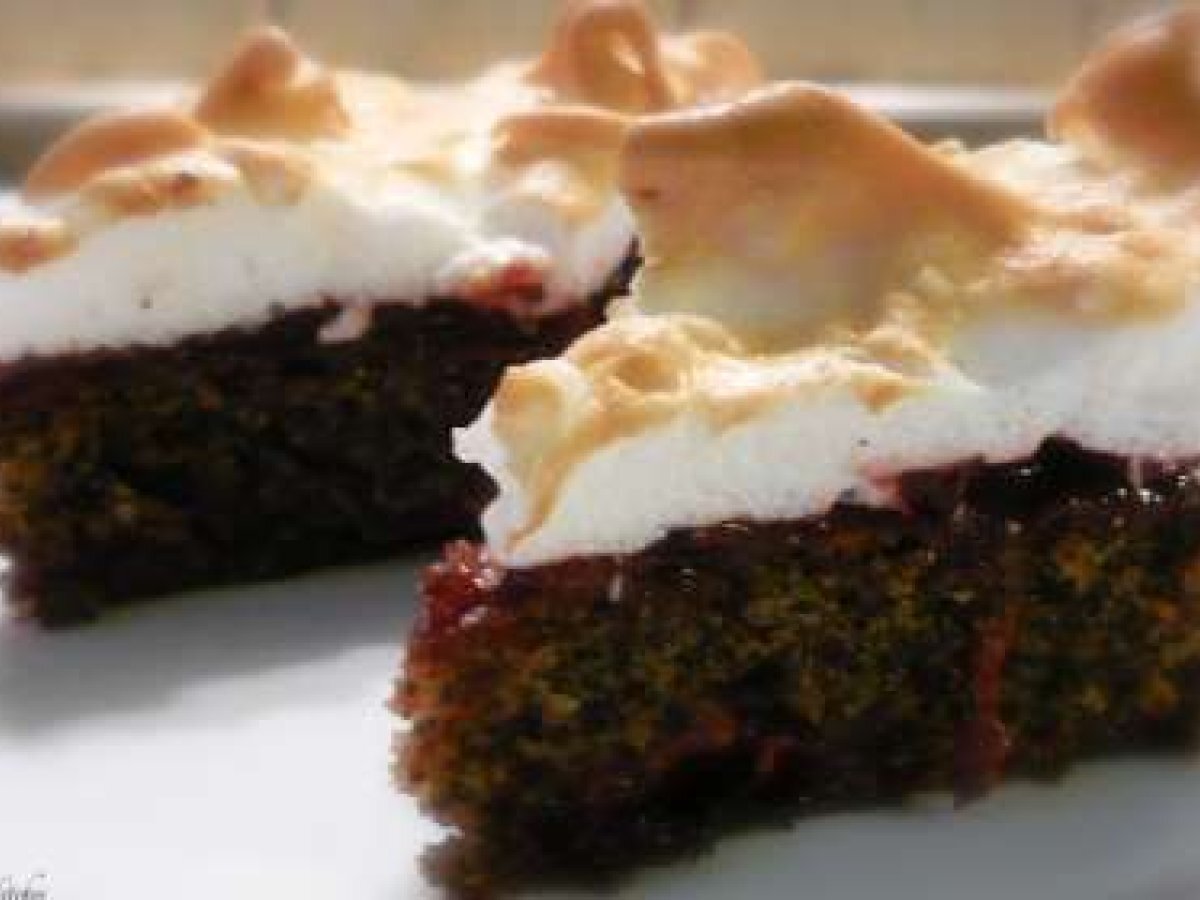 Questions:
You may like
Recipes
Related articles