Chocolate covered cherry pie
Chocolate covered cherry pie
A great dessert too delicious, so irresistible and tasty.
Preparation
Microwave morsels and cream in a glass bowl bowl at MEDIUM (50% power) 1 to 2 minutes or until chocolate begins to melt.
Whisk in butter until smooth. Let cool, whisking occasionally, 5 to 10 minutes or until mixture reaches spreading consistency.
Spoon half of chocolate mixture into pie crust. Cover and chill remaining chocolate mixture.
Spoon cherry pie filling evenly over chocolate mixture in pie crust. Place pie crust on a baking sheet and set aside.Beat cream cheese and next 3 ingredients at medium speed with an electric mixer until smooth. Pour cream cheese mixture over cherry pie filling. (Pie shell will be very full but will not overflow when baking.)
Bake at 350° for 30 minutes or until center is set. Remove from oven, and cool on a wire rack. Cover and chill 8 hours.
Drain stemmed cherries on paper towels; pat dry. Microwave reserved chocolate mixture at MEDIUM (50% power) 1 minute. Remove from microwave; stir until spreading consistency, reheating if necessary.
Dip stemmed cherries in chocolate mixture, and place on a baking sheet lined with wax paper; chill 15 minutes. Spread remaining chocolate mixture evenly over top of pie. Spoon 8 dollops of whipped topping around outer edge of pie; place 2 chocolate covered cherries in center of each dollop.
Photos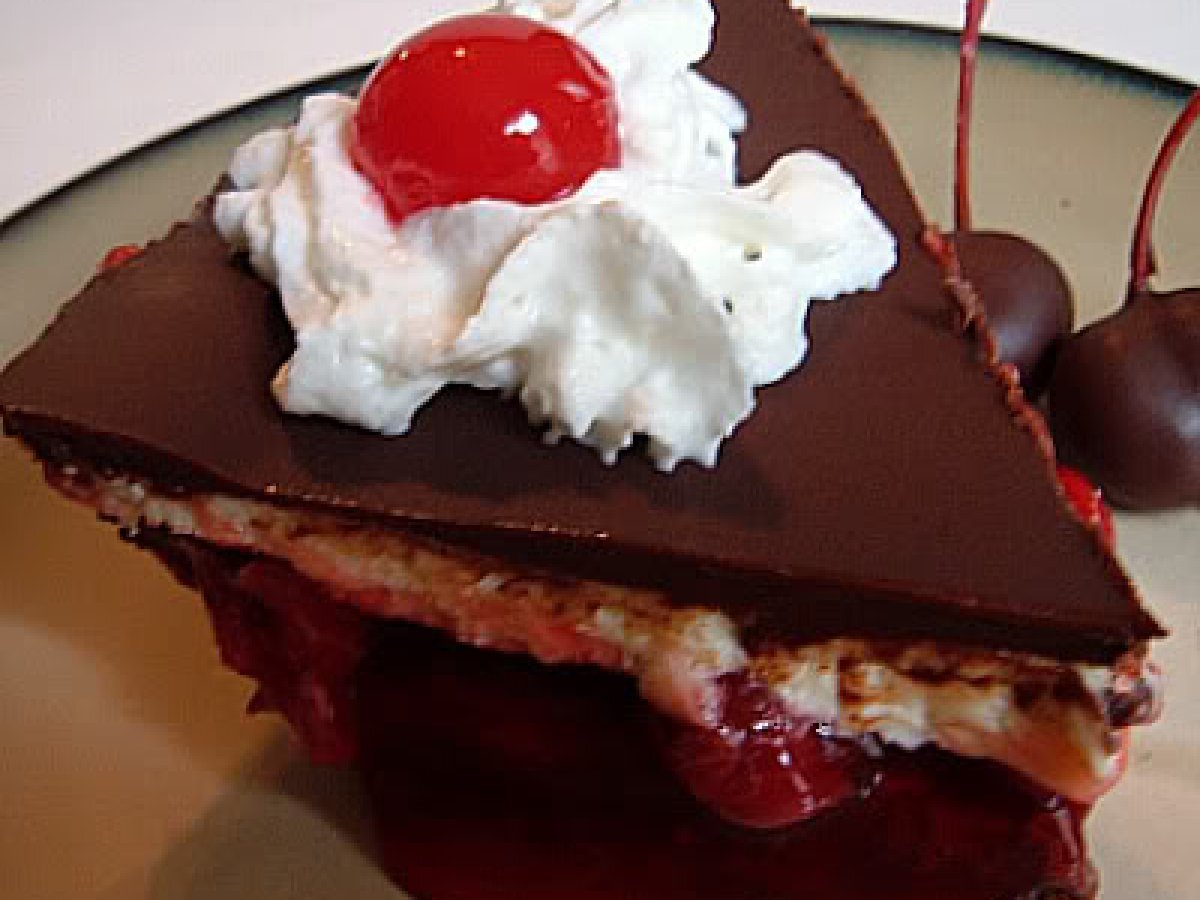 Questions:
You may like
Recipes