Chocolate Oh Chocolate, Wherefore Art Thou Baileys Cream Cheese?
Preparation
Preheat the oven 190°C/fan oven 170°C/375°F/Gas Mark 5. In a bowl beat together the cream cheese and the Baileys until smooth, leave aside until later.
In jug, whisk the egg, milk and melted butter. In a large bowl, sift the flour, baking powder, cocoa powder and then add the caster sugar and chocolate chips, stirring them through.
Make a well in the centre, pour in the liquids from the jug, and mix until just combined with a large metal spoon.
Do not over work the mixture; having a few lumps in the mixture is quite normal.
Fill each muffin case one-third full with the chocolate mixture, and then fill each muffin case with 1 teaspoon of the Baileys Cream Cheese mixture.
With the remaining chocolate mixture, fill each muffin case until three-quarters full. Bake in the preheated oven for 20 minutes or until fully baked through.
Leave in the muffin tins for 5 minutes before turning out onto a wire rack to cool completely. Sift a little icing sugar over the tops before serving (optional).
Photos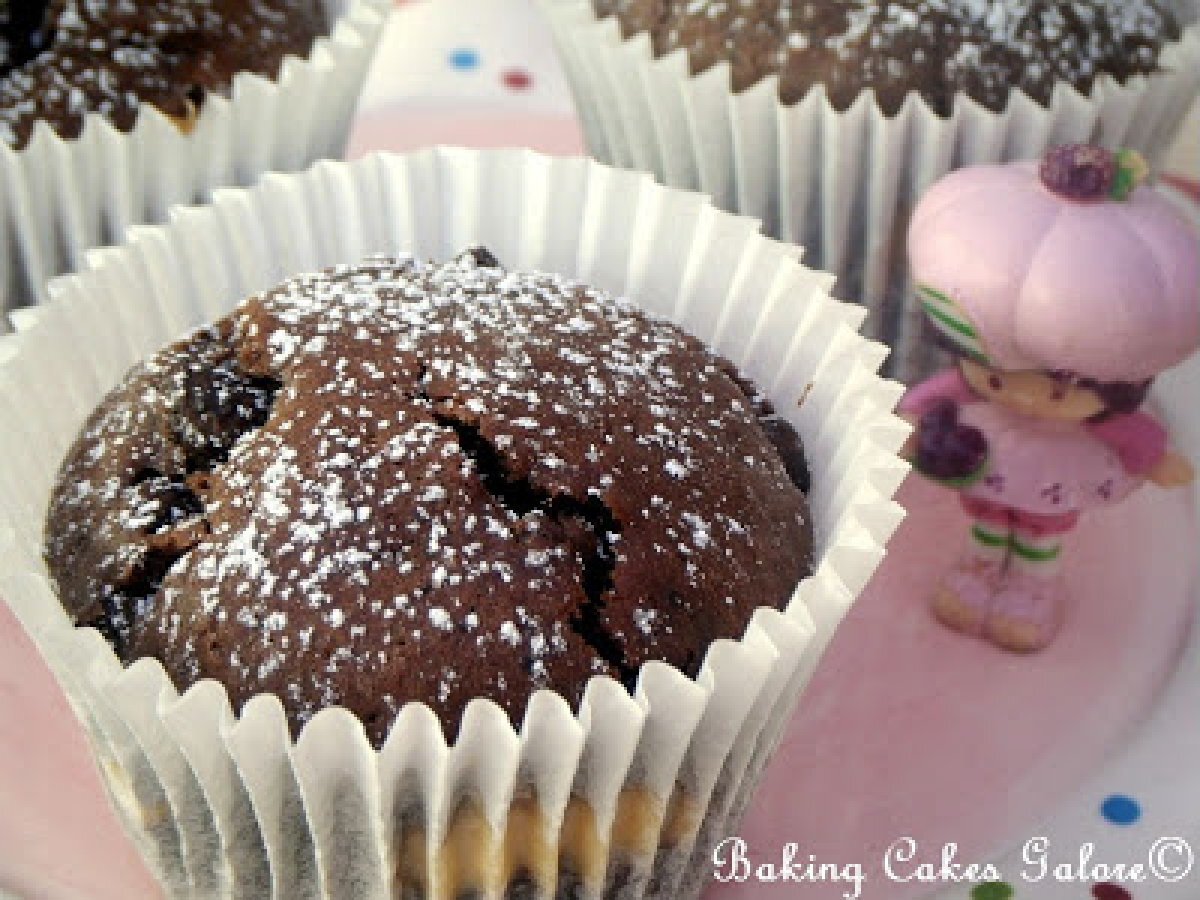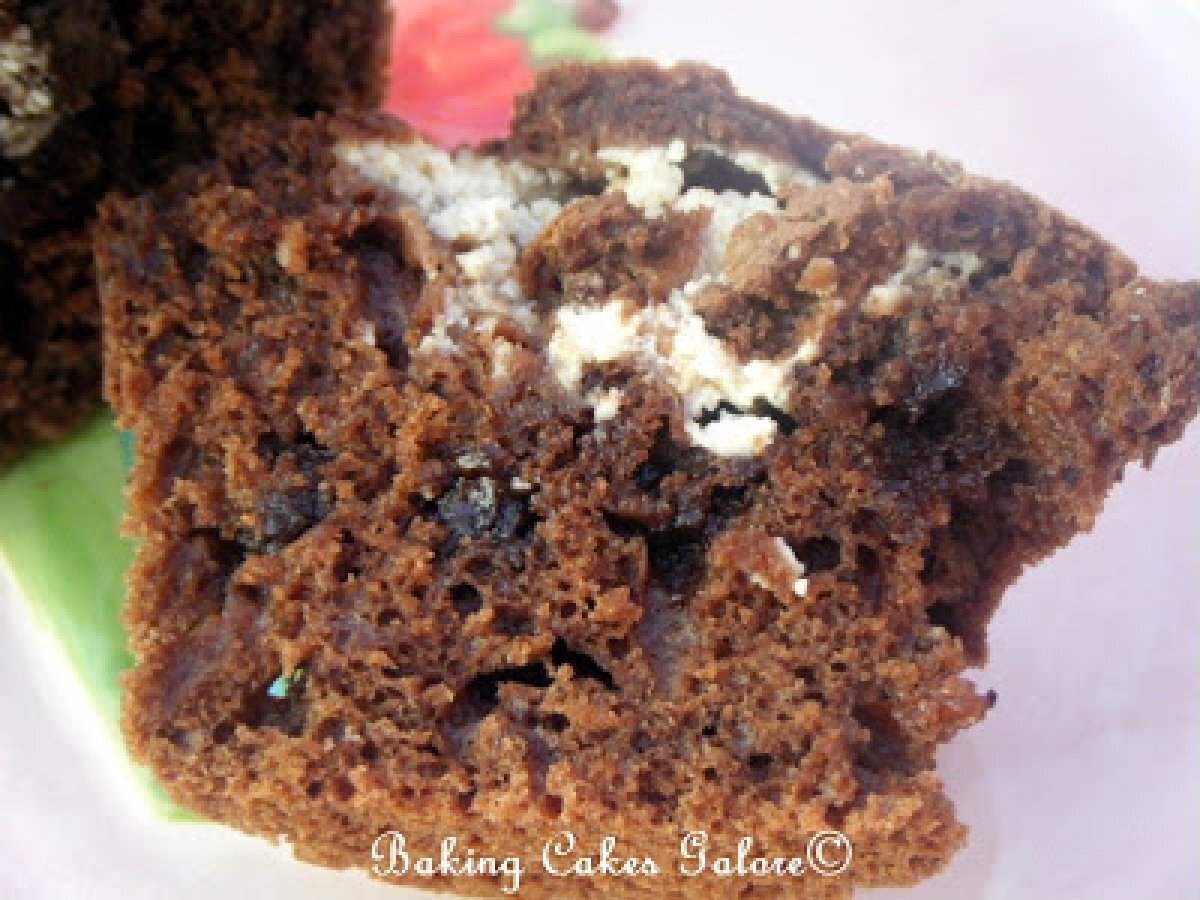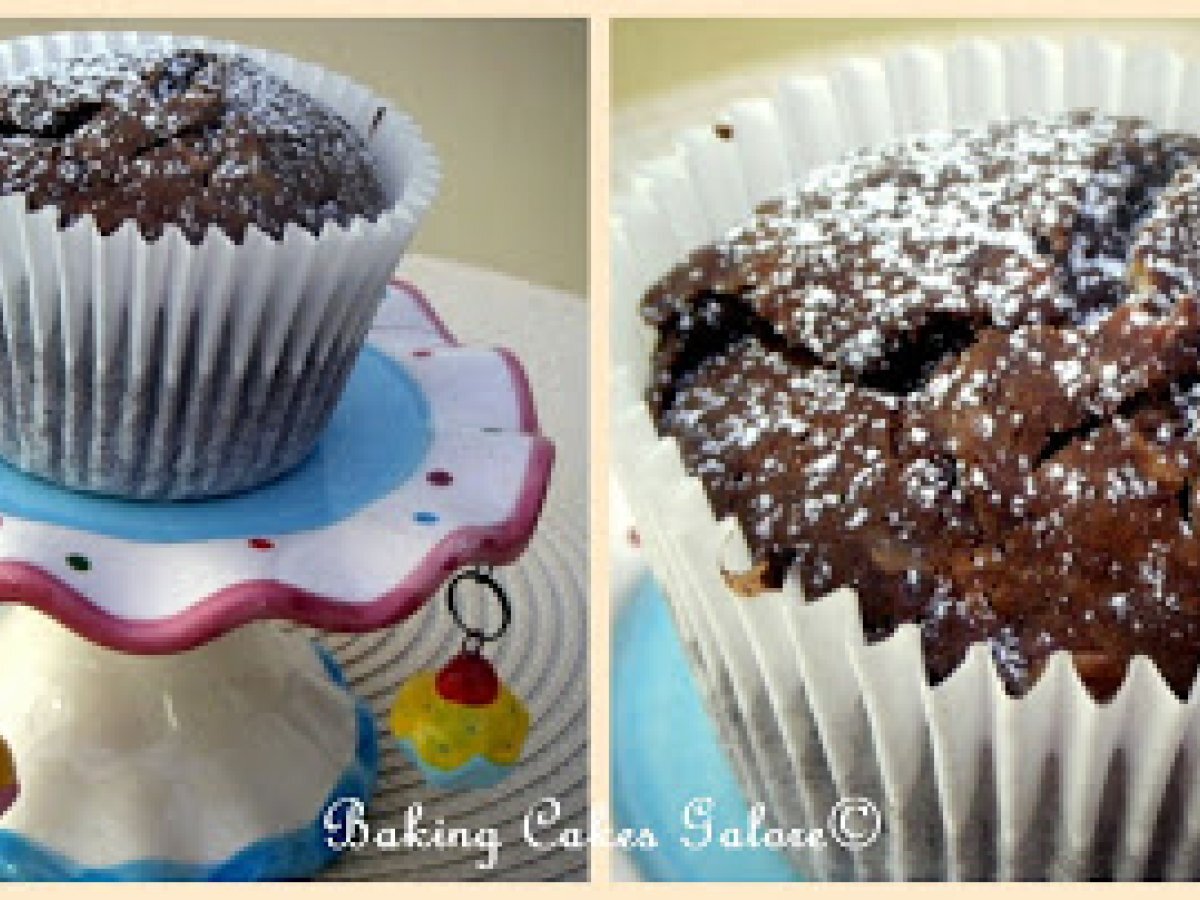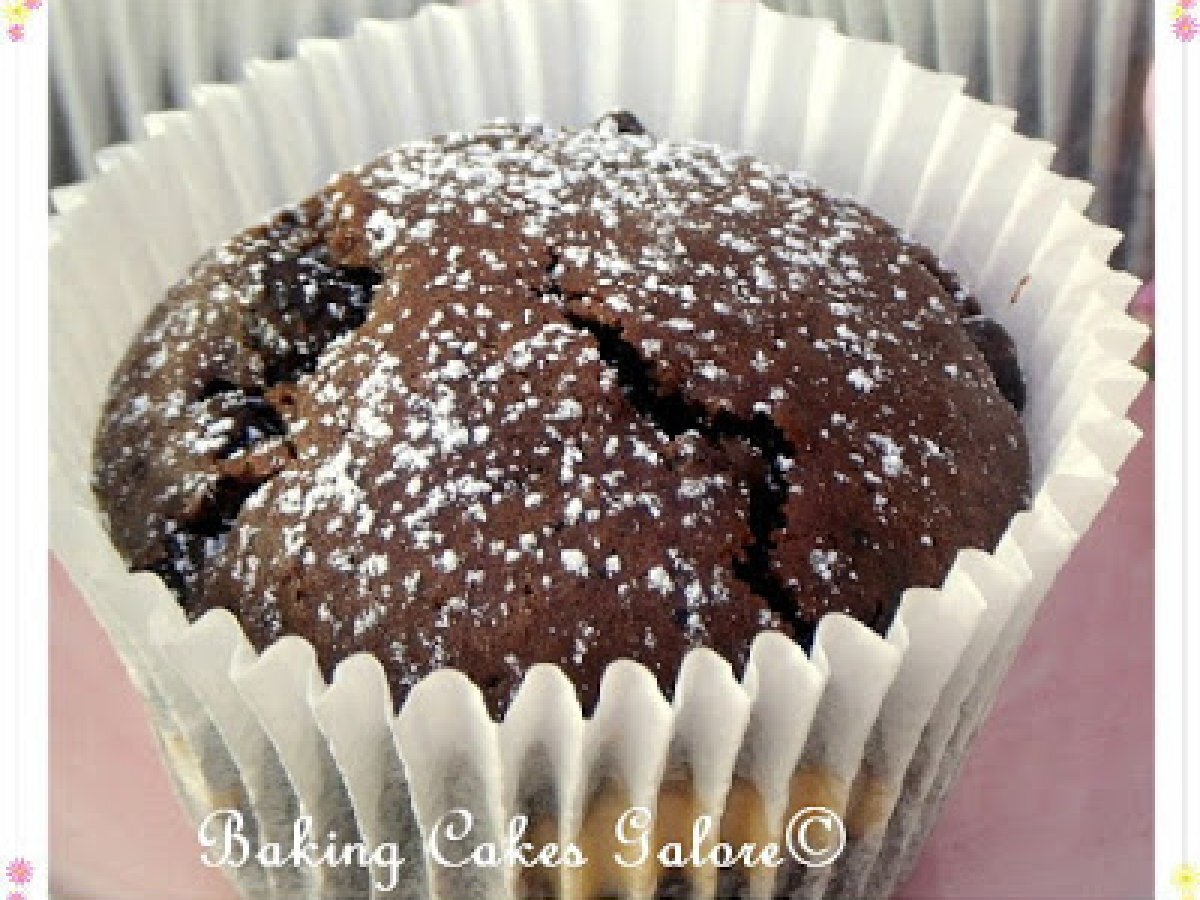 Questions:
You may like
Recipes