Christmas fruit cake
Christmas fruit cake
Preparation
Making the Fruit cake would require some preparations ahead of time. So plan in advance. Soak the raisins, sultanas, apricots and fruit peels in rum a few days ahead. Allow it to absorb all of it.
Let it rest. Probably refrigerate it. On the day of bake, bring them out to room temperature. Add the rest of the fruits, dried fruits and tuti-fruties (colored papaya bits) to it. Dust these with a little all purpose flour so as to prevent sinking in the cake batter.
In a pan, add the granulated white sugar with a tbsp of water. Bring it to a boil gently. Allow to bubble through till the sugar syrup turns golden brown. It burns very quickly if unattended. So take care that the sugar is deep golden brown in colour, but not burnt, else it will taste bitter.
Add the butter and brown sugar to this and combine well for a minute. Turn off the flame and set this aside to cool a little. This is how the cake gets its golden brown colour. Next add a tablespoon of orange juice. In another bowl, beat an egg. Add this to the above mixture and combine well.
In a mixing bowl, mix all the dry ingredients like the all purpose flour, baking powder, baking soda, salt and the spices. Make a well in the centre of this, add the prepared wet mixture into this. Add in the dry fruits and nuts and fold gently till it's combined.
Spread the batter on a greased baking dish and bake it gently on 180 degrees for about 45 mins till a toothpick inserted comes out clean. Allow it to cool on cooling rack.
Photos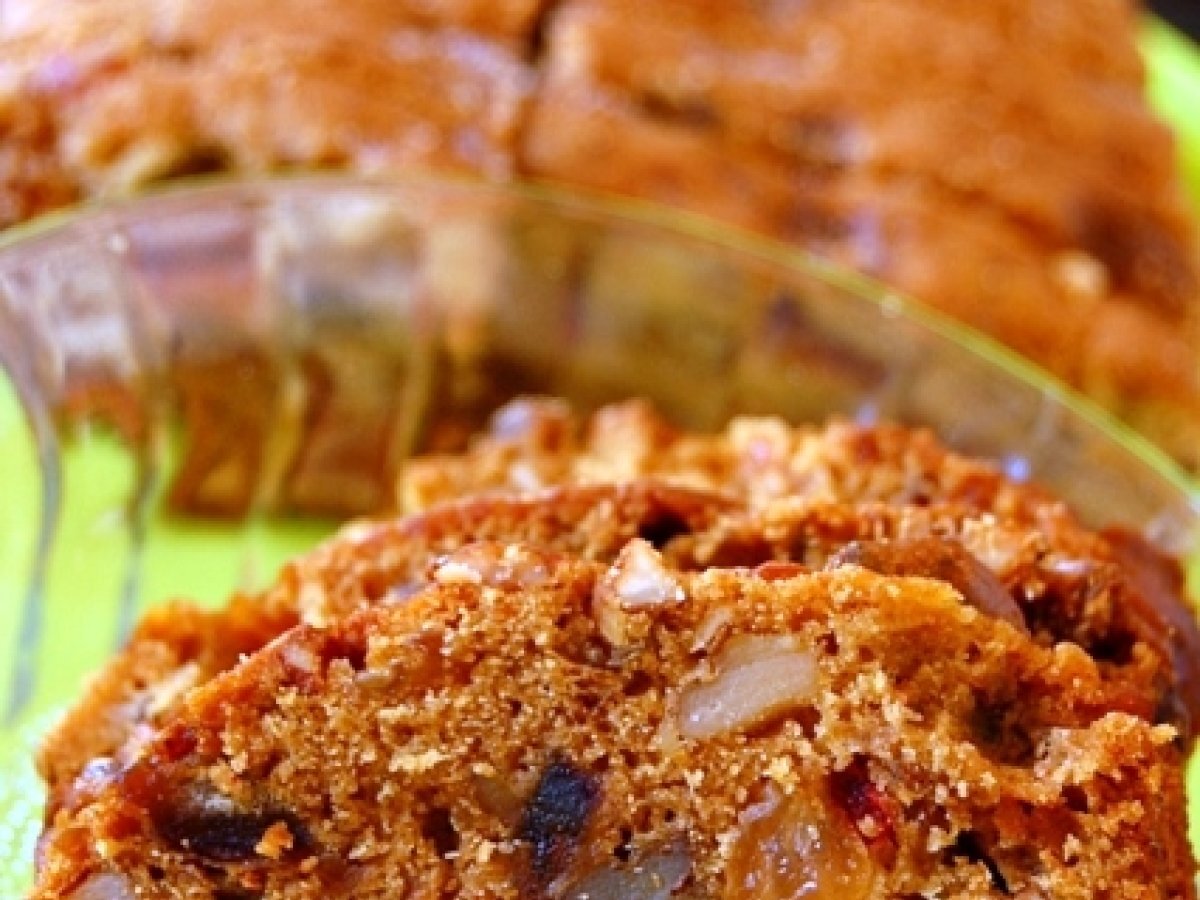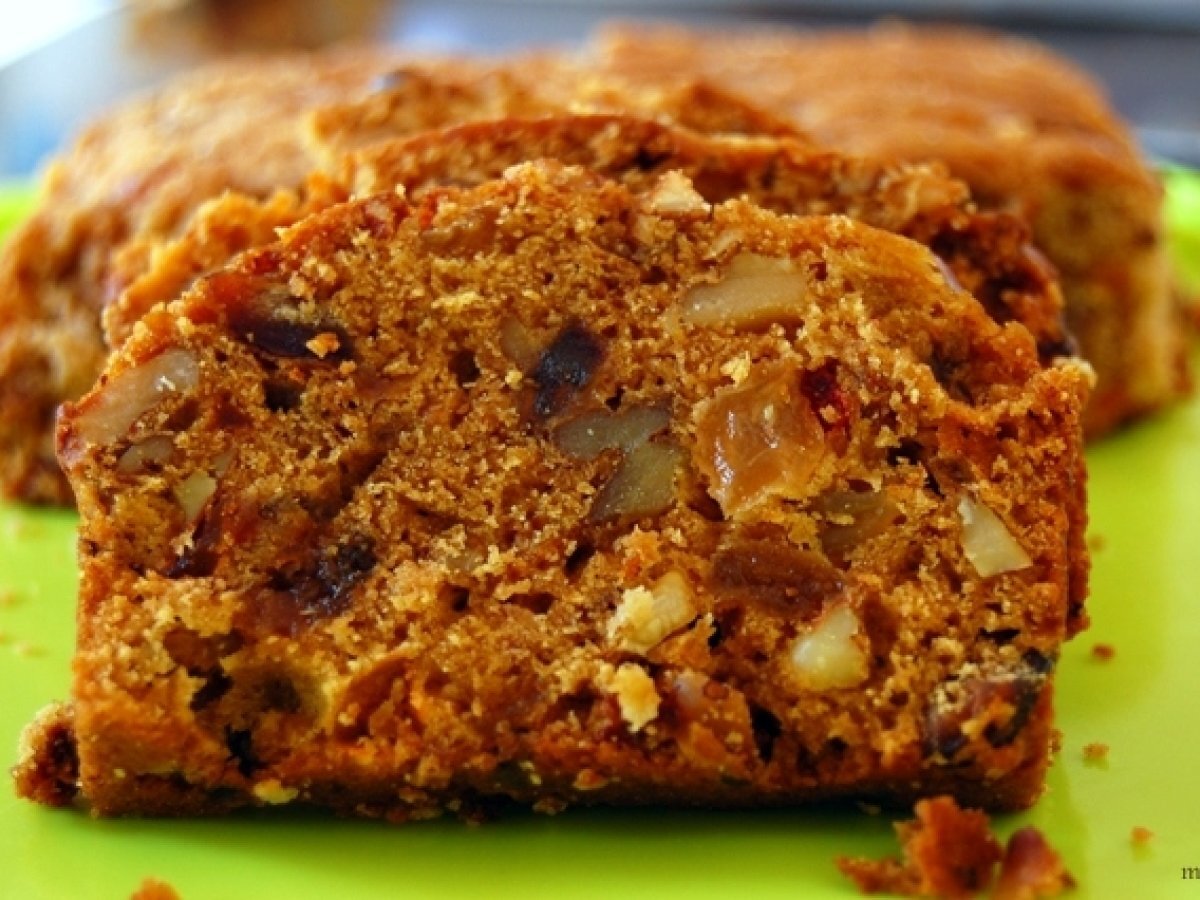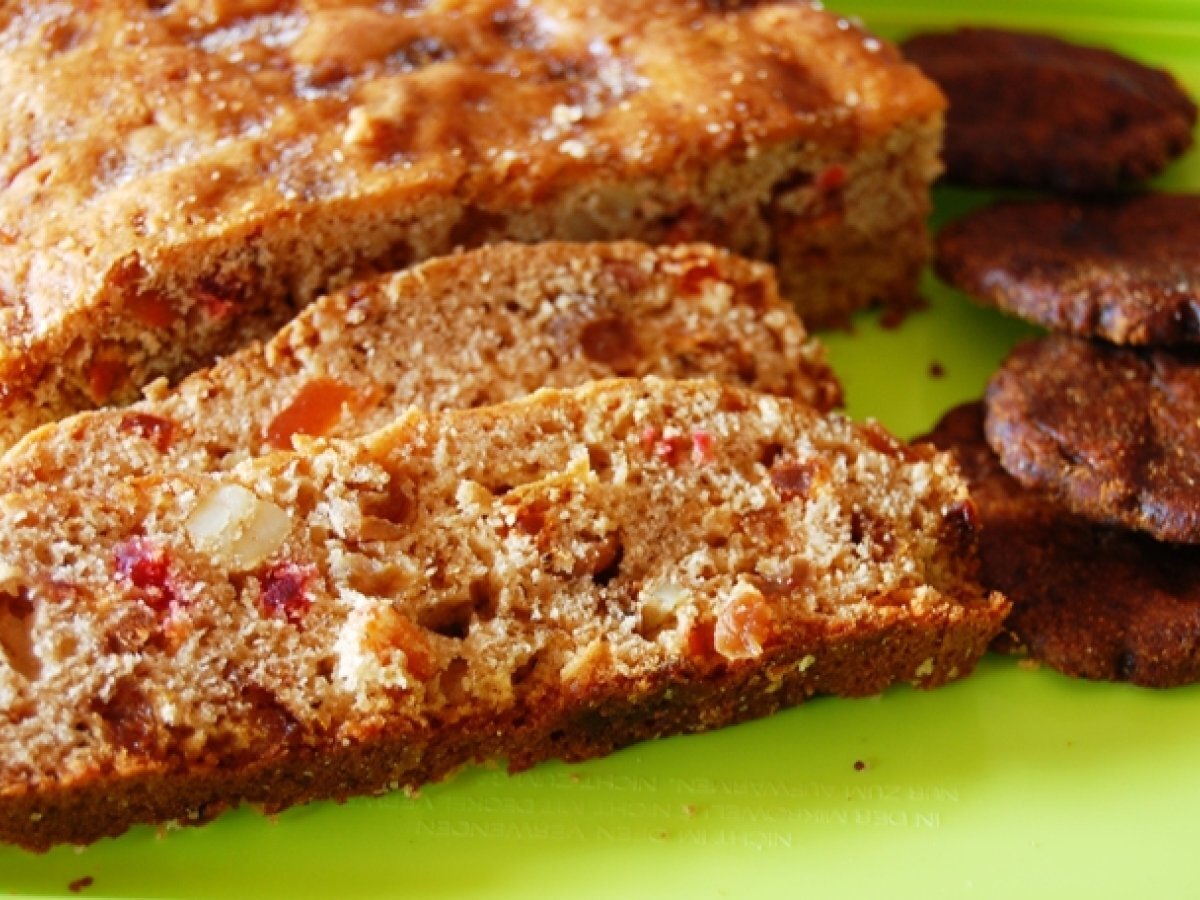 Questions:
You may like
Recipes
Related articles