Dark Chocolate Truffles
Dark Chocolate Truffles
Truffles are a timeless dessert combining chocolate + whipping cream + butter. This simple recipe is completely homemade and incredibly easy. But don´t underestimate this dessert, done correctly, truffles can be just mind blowing!
Preparation
Chop the chocolate and tip into a large bowl. Melt it using a water bath.

Put the cream into a saucepan and heat gently until it reaches simmering point. Remove from heat and pour over chocolate. Stir until combined.

Cut the butter into pieces and add them, one by one. Stir together until you have a smooth mixture. Refrigerate until the mixture is set (30 min minimum).

Use a teaspoon to measure the mixture and roll the truffles between your palms into balls.

Coat in toppings like sprinkles, cocoa powder, crushed nuts, crushed flake, desiccated coconut…

Easy. Simple. Perfect!
Photos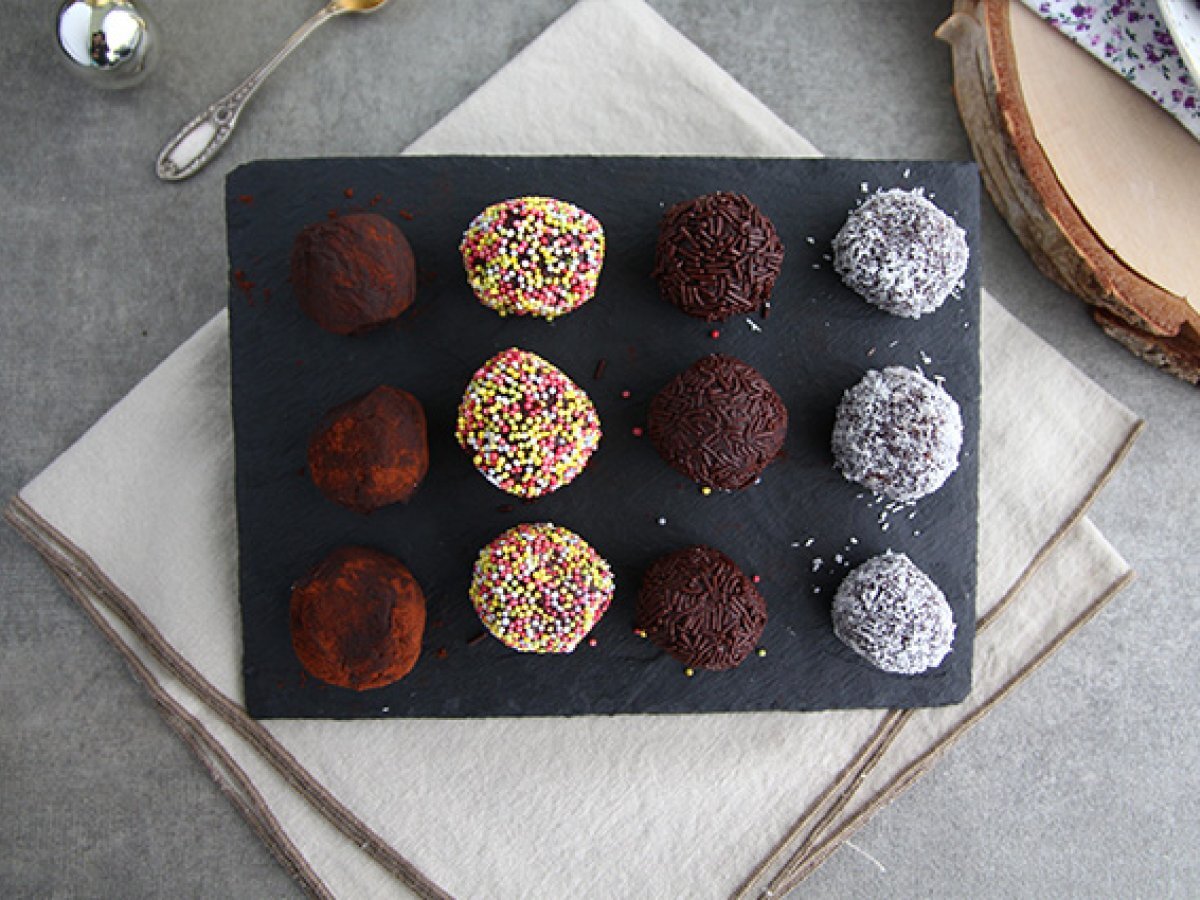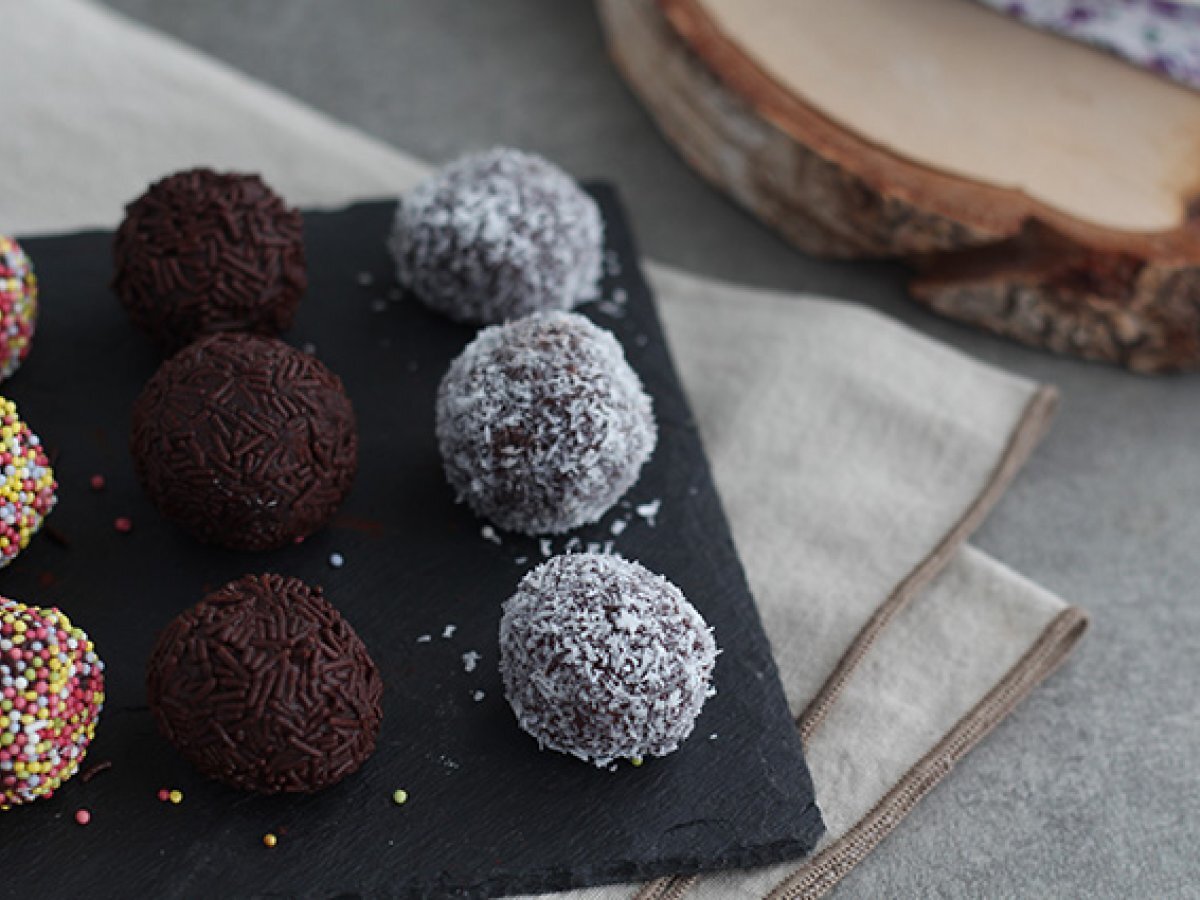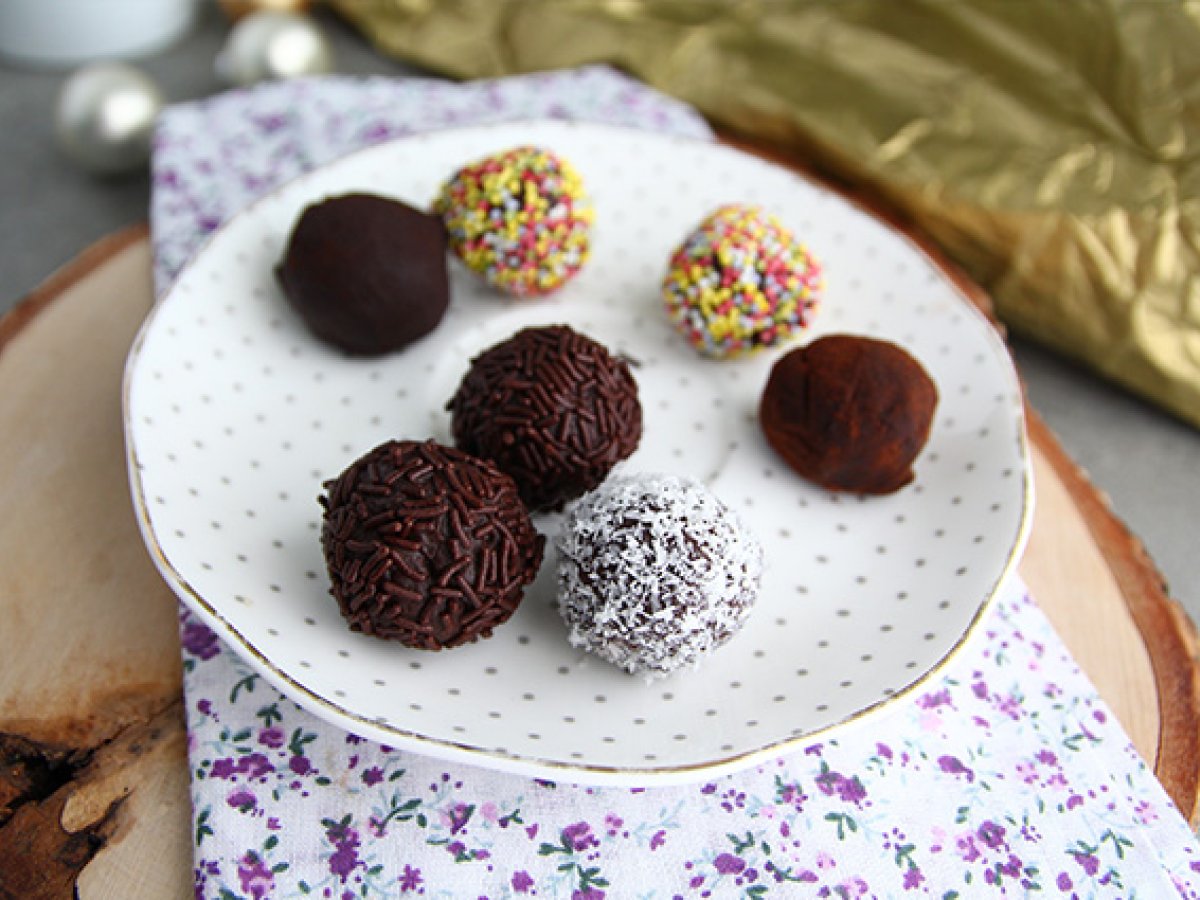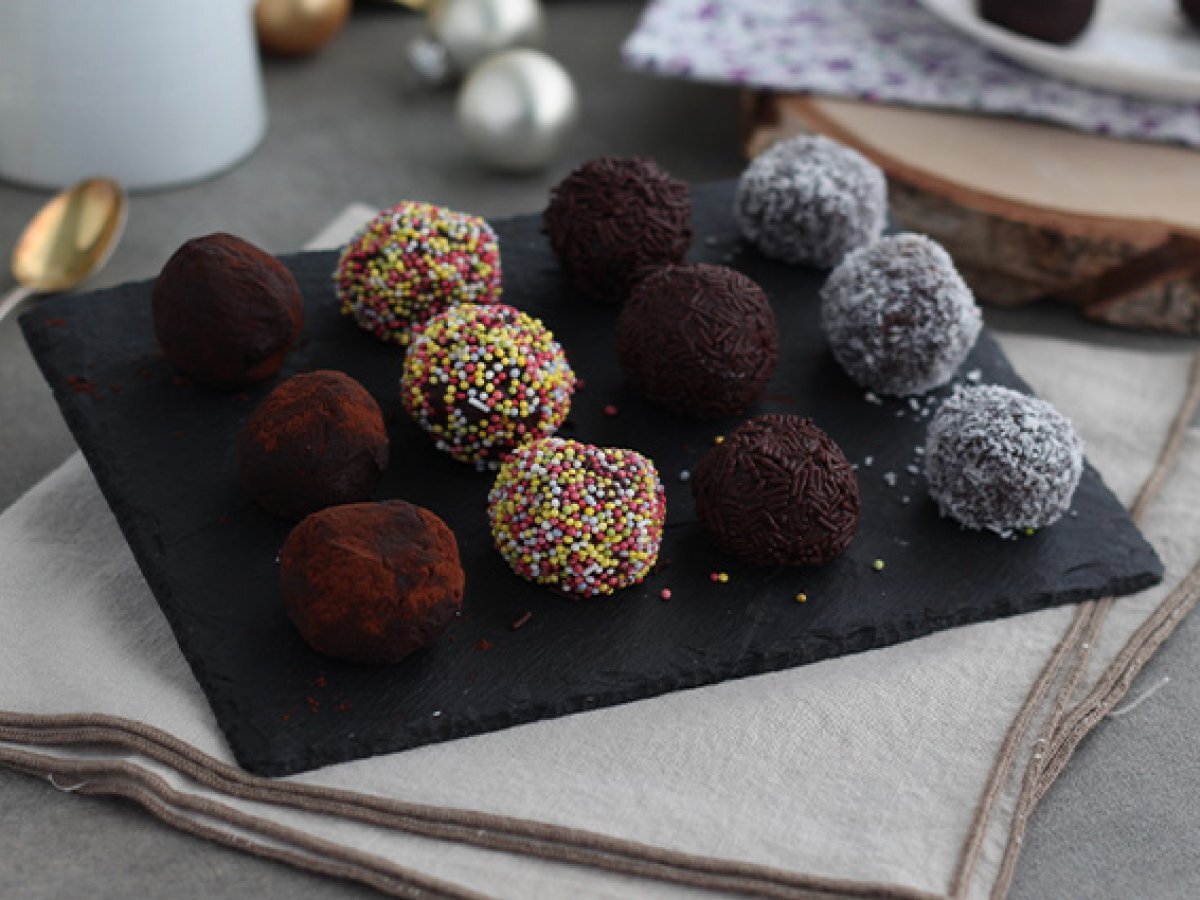 Questions:
Related recipes
Recipes