Chocolate banana cake with chocolate ganache frosting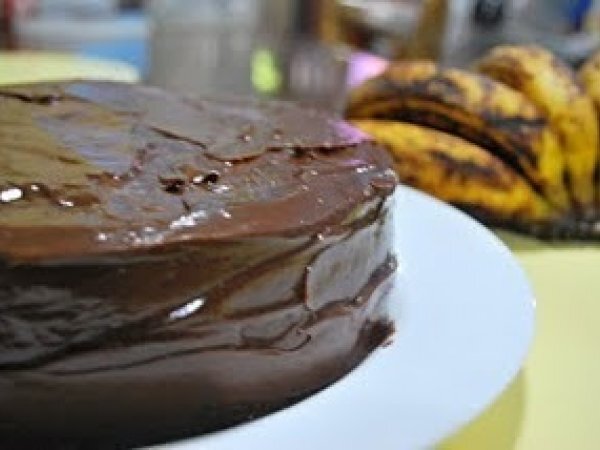 Preparation
1. preheat oven to 350 degrees F.
2. in a large bowl, mix all the dry ingredients, set aside.
3. in another bowl, mix well all the wet ingredients.
4. add the wet ingredients to the dry ingredients and stir until just combined.
5. pour the batter in a buttered pan and bake for 40-60 mins until the toothpick inserted in the center comes out clean.
6. remove from oven and let cool on a wire rack. frost with the ganache when completely cooled.

ganache:
1. place the chocolate in a bowl.
2. heat the cream and butter over medium heat. bring to boil. pour the cream & butter mixture to the chocolate and stir until smooth. when the ganache has completely cooled, ( i put mine in the ref) beat until soft and fluffy. Spread the frosting all over the cake.
Questions:
Related recipes
Recipes
Related articles