Chocolate banana cake kisses teen goodbye!
Preparation
Almond Sponge:
Sift plain flour, cornflour and cocoa powder together. Set aside.
With an electric beater, whisk egg whites with high speed until foamy. Add in sugar and salt, continue to whisk until stiff peaks are formed.
Beat egg yolks until pale and foamy. Add into egg white mixture and whisk in low speed until combined.
Fold in sifted ingredients gently without losing much of its volume.
Fold in ground almonds until incorporated.
Pour into greased and paper lined 8/9-inch round mould.
Bake in preheated oven at 175C for 30-35 minutes.
Remove cake from oven and unmould immediately. Invert the cake to cool on a wire rack.
(the forgotten) Rum Syrup:
Place sugar and water into a saucepan. Bring it to a simmer to dissolve sugar.
Turn off heat, adding in rum.
Chocolate Cream:
Bring a pot of water to boil. Place chocolate and milk in a heatproof bowl.
Place bowl on top of the simmering pot of water, whisking until chocolate melts completely. The heatproof bowl should not touch the simmering water as the chocolate should be melted by the steam.
Leave to cool when chocolate has entirely melted.
Fold into whipped cream.
Chocolate Ganache:
Cook whipping cream and honey on medium heat until mixture boils.
Add into chopped chocolate, whisking until chocolate melts completely.
Add butter and mix until well combined.
Leave to cool until it reaches a spreadable consistency.
Assemble:
Slice the cake into 3 horizontally.
(2)Place the first layer of cake onto a plate. Brush the top with rum syrup.
(3)Spread a thin layer of cream onto the cake. Top with sliced bananas. Then spread cream onto the banana to cover it up.
Place a layer of cake on top of the cream and repeat steps (2) and (3).
Place tha last layer of cake. Spread cream on the top and sides of the cake. Chill for 30 minutess.
Pour ganache on top of the cake and leave to chill for 2hours or overnight to set.
Photos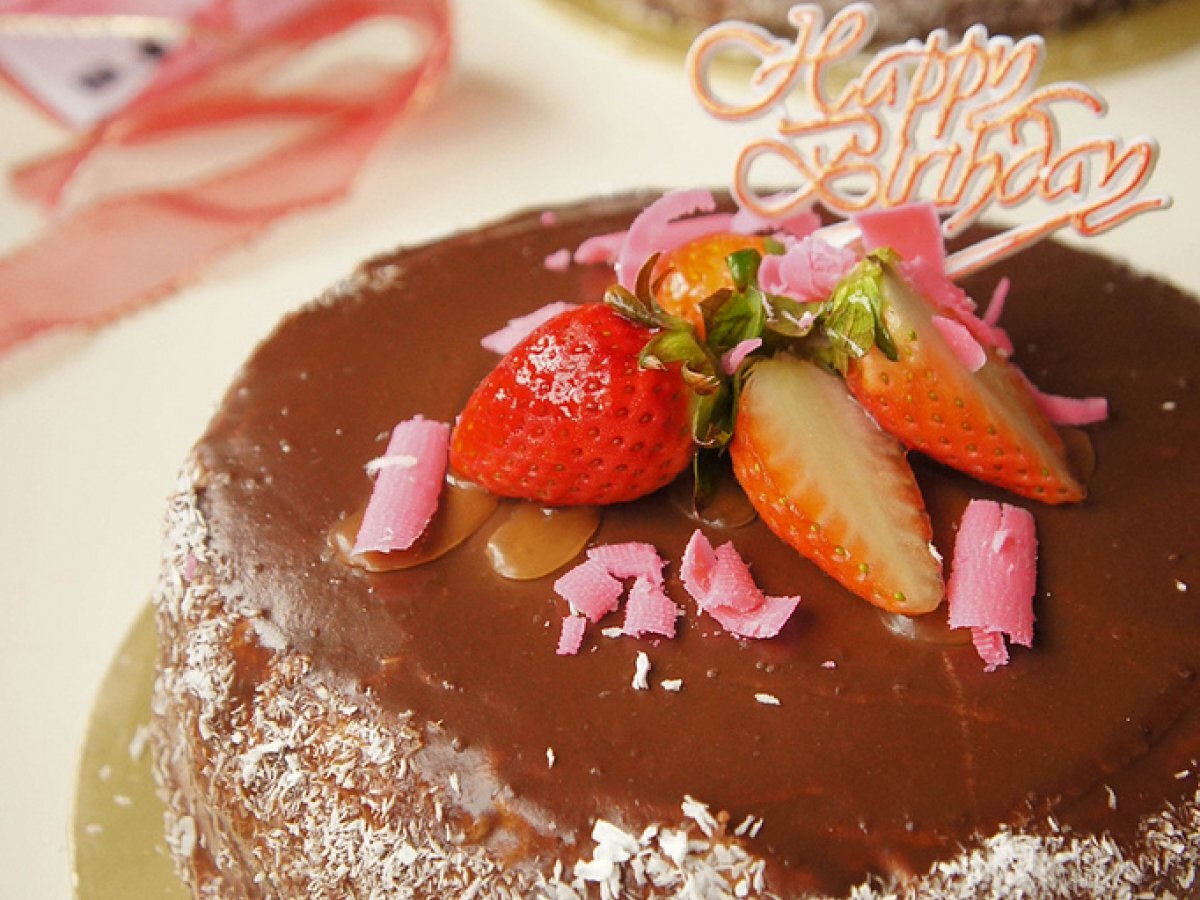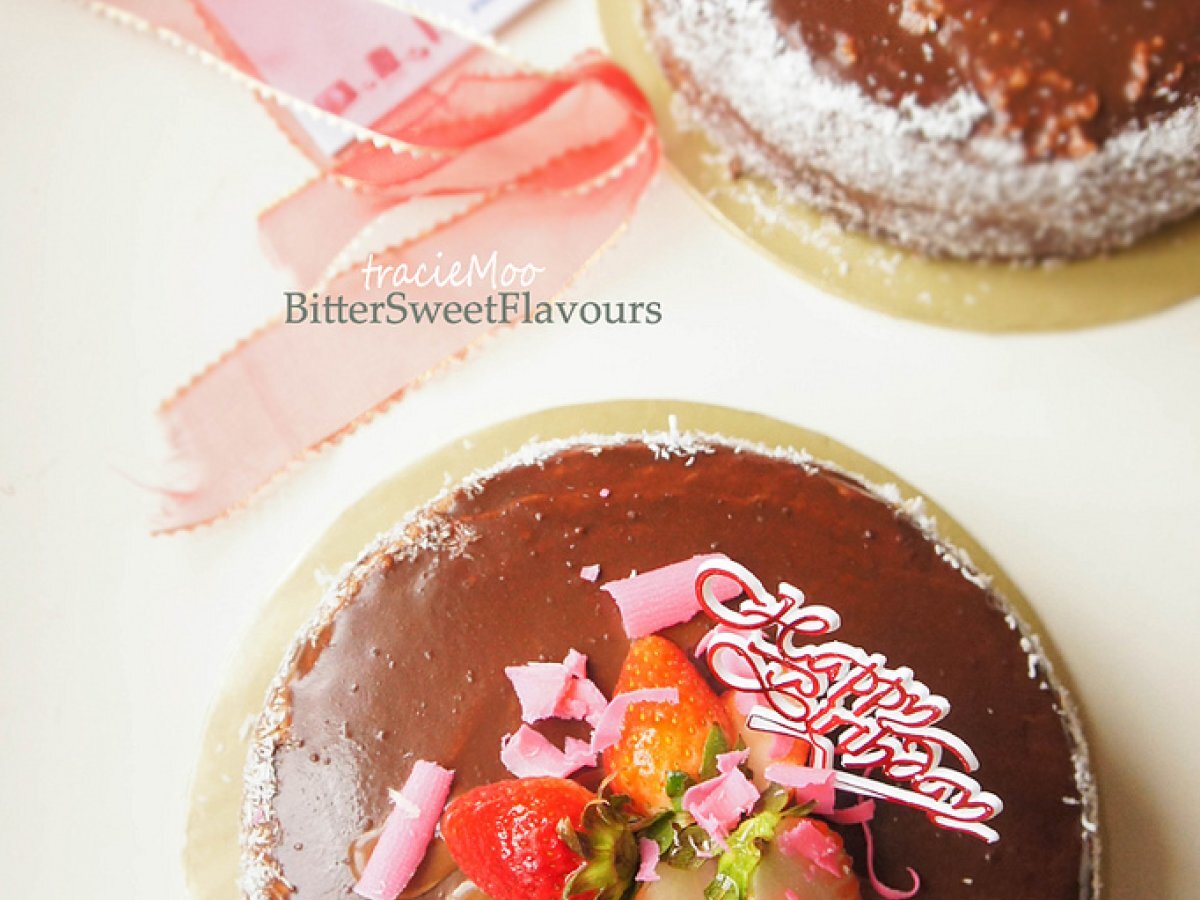 Questions:
You may like
Recipes
Related articles