Hard sheep's cheese cheesecake
Hard Sheep's Cheese Cheesecake
The intense flavour, the thick and creamy texture and the roasted hazelnut crust turns this cake into a thrilling experience.
Materials
hand blender, 18 cm round pan, bowl
Preparation
To make the crust:
Preheat oven at 180°C.
Grind the biscuits together with the oat flakes into a fine powder.
Fold hazelnut butter and oil into the mixture.
Grease the pan with oil and sprinkle it with flower, then press the crust mixture into the bottom and about halfway up the sides of the pan.
Bake crust for 10 minutes, remove from the oven and let the crust rest while preparing the filling.
To make the filling:
In a bowl, mix the sheep cheese and sour cream with the hand blender until smooth.
Add in cream cheese and mix again.
Mix in the scratched vanilla and eggs one by one.
Finally, mix in sugar and flour to obtain a creamy texture.
Pour mixture over the crust and bake for about 50 minutes, then switch off the oven and let sit for another 15 minutes with the oven door closed keep an eye on the cheesecake; do not let it get too dark.
Remove the cake from the oven and let it cool before unmolding.
Observations:
Once cooled, let the cheesecake rest for at least 4 hours in the fridge, but preferably overnight.
Nutritional informations:
for 1 serving
/
for 100 g
Nutrition:
Nutritional information for 1 serving (181g)
Carbo:

53.3g

Total fat:

27.3g

Saturated fat:

13.1g

Proteins:

12.8g

Fibers:

0.6g

Sugar:

38.9g

ProPoints:

14

SmartPoints:

23
Photos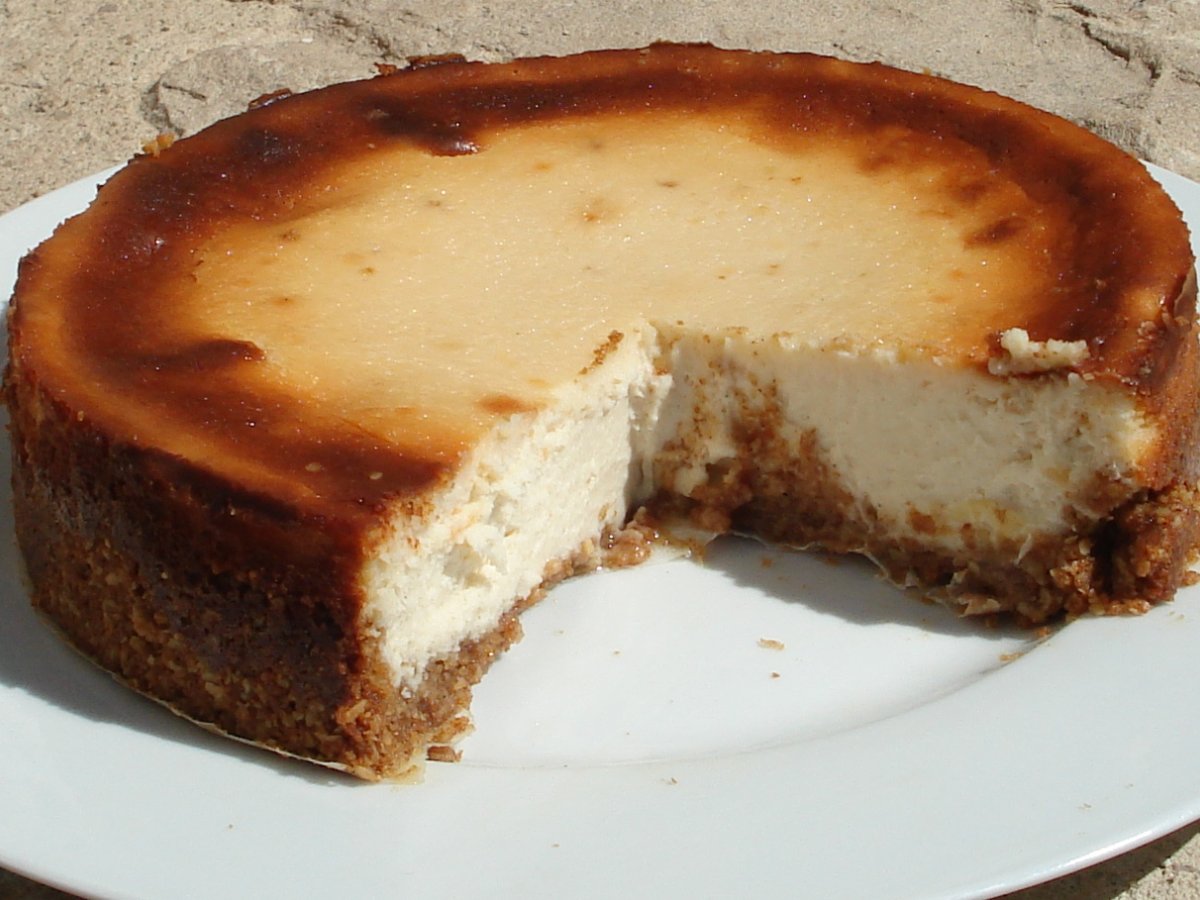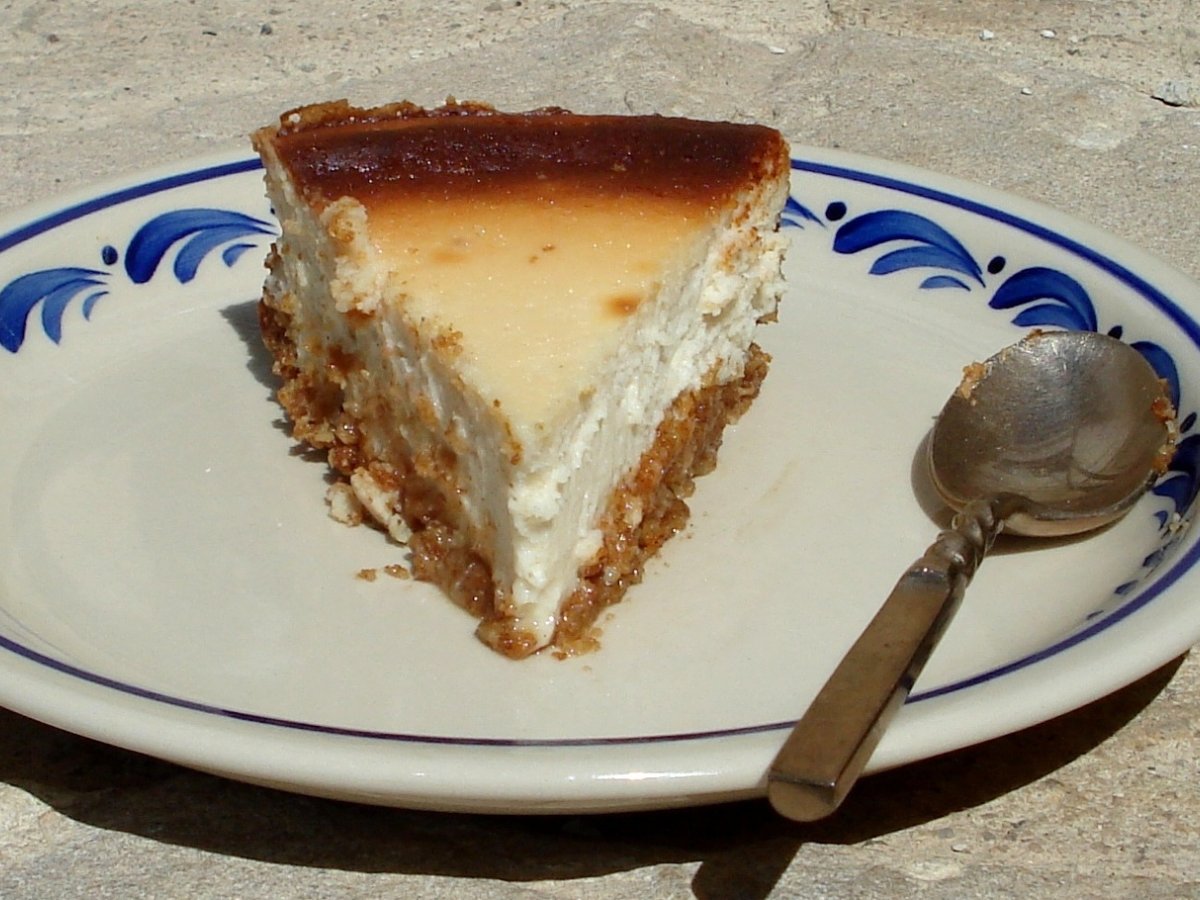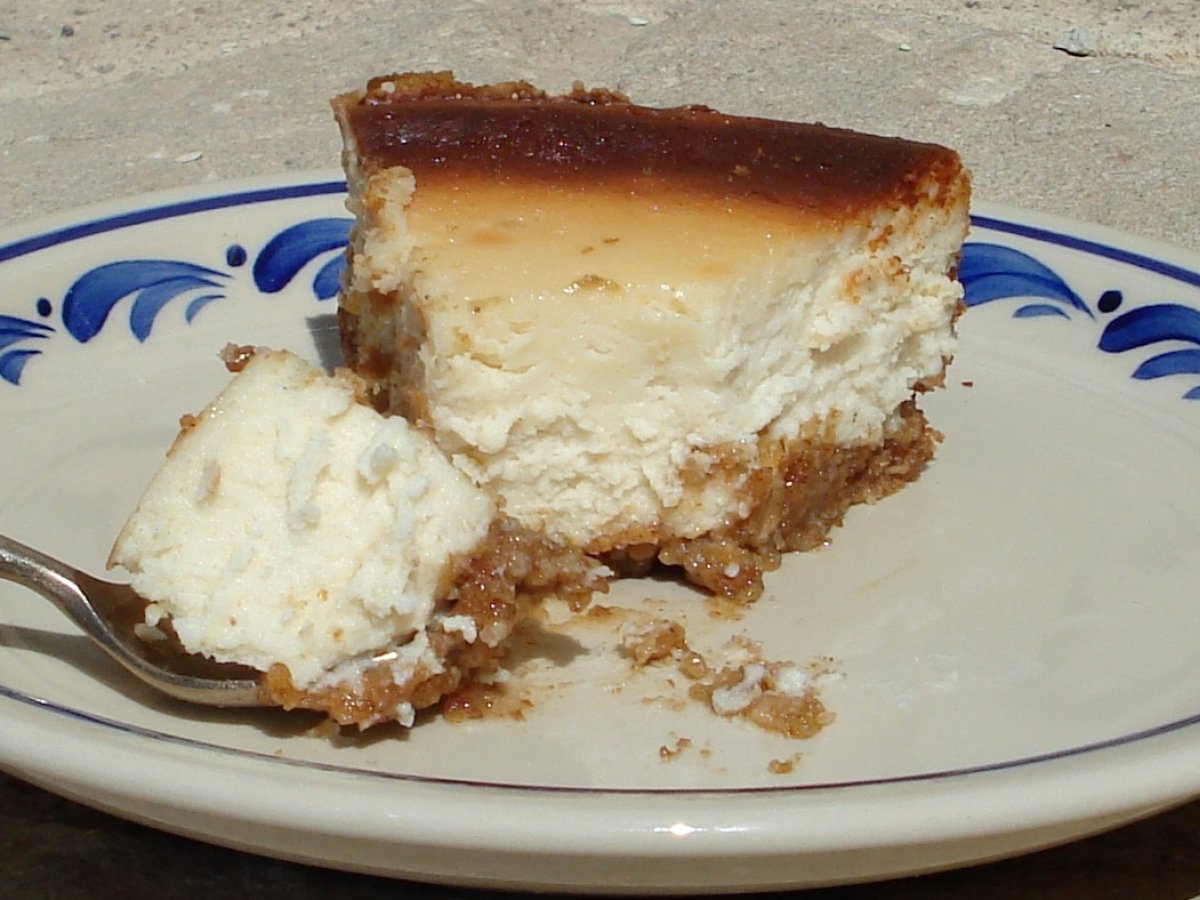 Questions:
You may like
Recipes