Cheesecake s malinama / Raspberry Cheesecake
Preparation
Crust:
Grease a 26cm (or smaller) springform cake tin and preheat the oven to 170°C. Mix together the crust ingredients and press the prepared tin. You can press the crust just into the bottom, or up the sides of the pan. It?s up to you. Chill in the refrigerator while you?re making the filling.
Filling:
Wash the raspberries, pat them dry and set aside. Beat the cream cheese until creamy, then beat in the sugar, vanilla sugar and corn flour. Stir in the sour cream and vanilla extract until smooth and then beat in the eggs, one at the time. In the end, gently fold in the raspberries. Pour the filling into the prepared tin, tapping the sides of the tin to level the surface. Put the cake tin onto a large baking tin and transfer into the oven.
Bake for 45-50 minutes without opening the oven. The surface of the cake should stay light in colour. If it starts browning just put a sheet of parchment paper over the top of the tin to prevent it. You will know that the cake is done when its surface sets and when the cake holds together but still has some jiggle to it in the center when you shake the tin. Once the cake is done, turn off the oven and leave the cake inside for at least 15 minutes. Then slightly open the oven door and let the cake stand inside for another 15 minutes. Now take it out and let it cool completely in room temperature, cover with tin foil and refrigerate over night, or at least four hours before serving.
Raspberry sauce:
Wash the raspberries and pat them dry. Put them into your food processor, add the sugar and lemon juice and puree. Strain through a fine sieve and chill until the cake is ready to be served.
Photos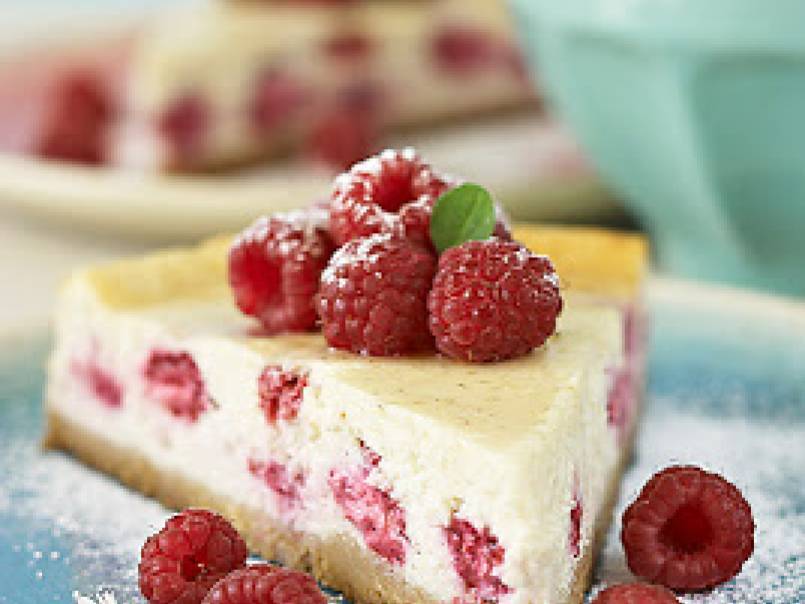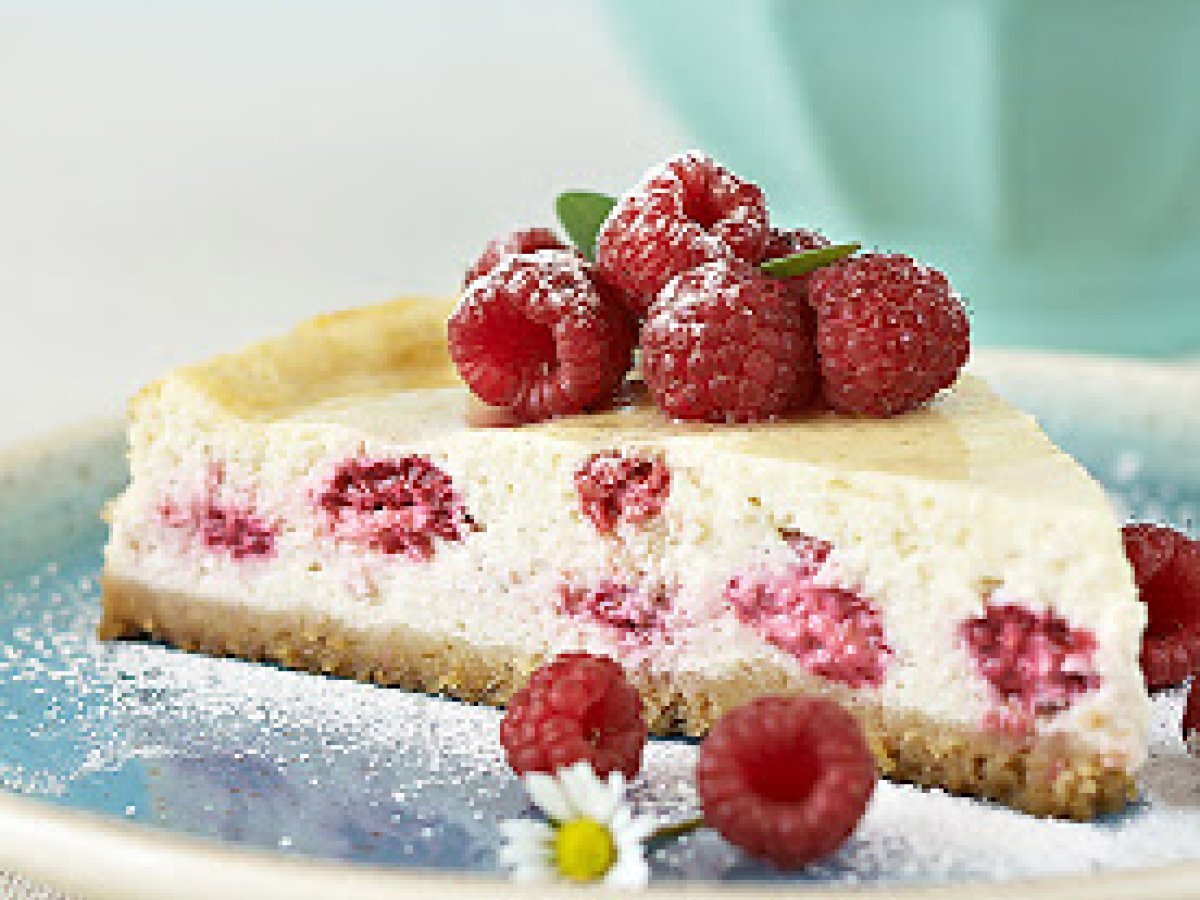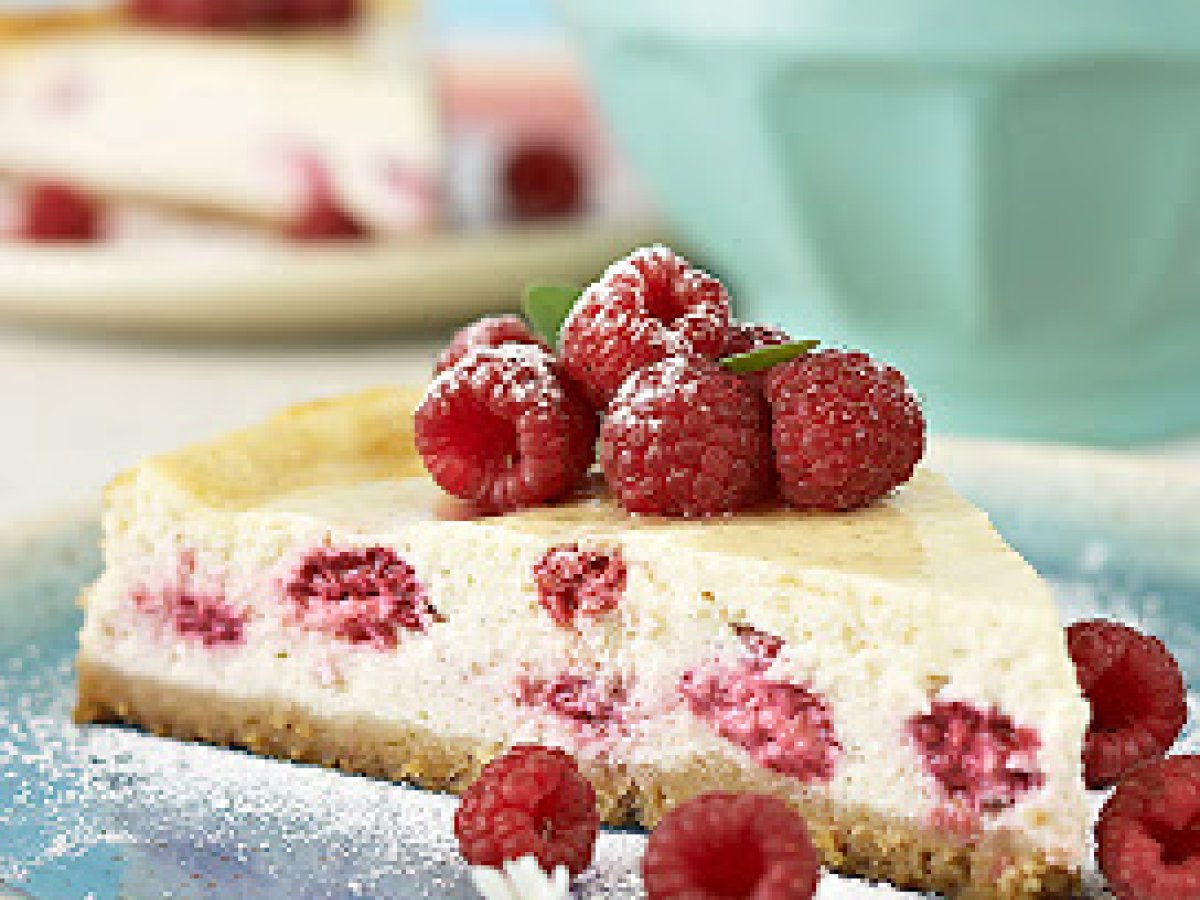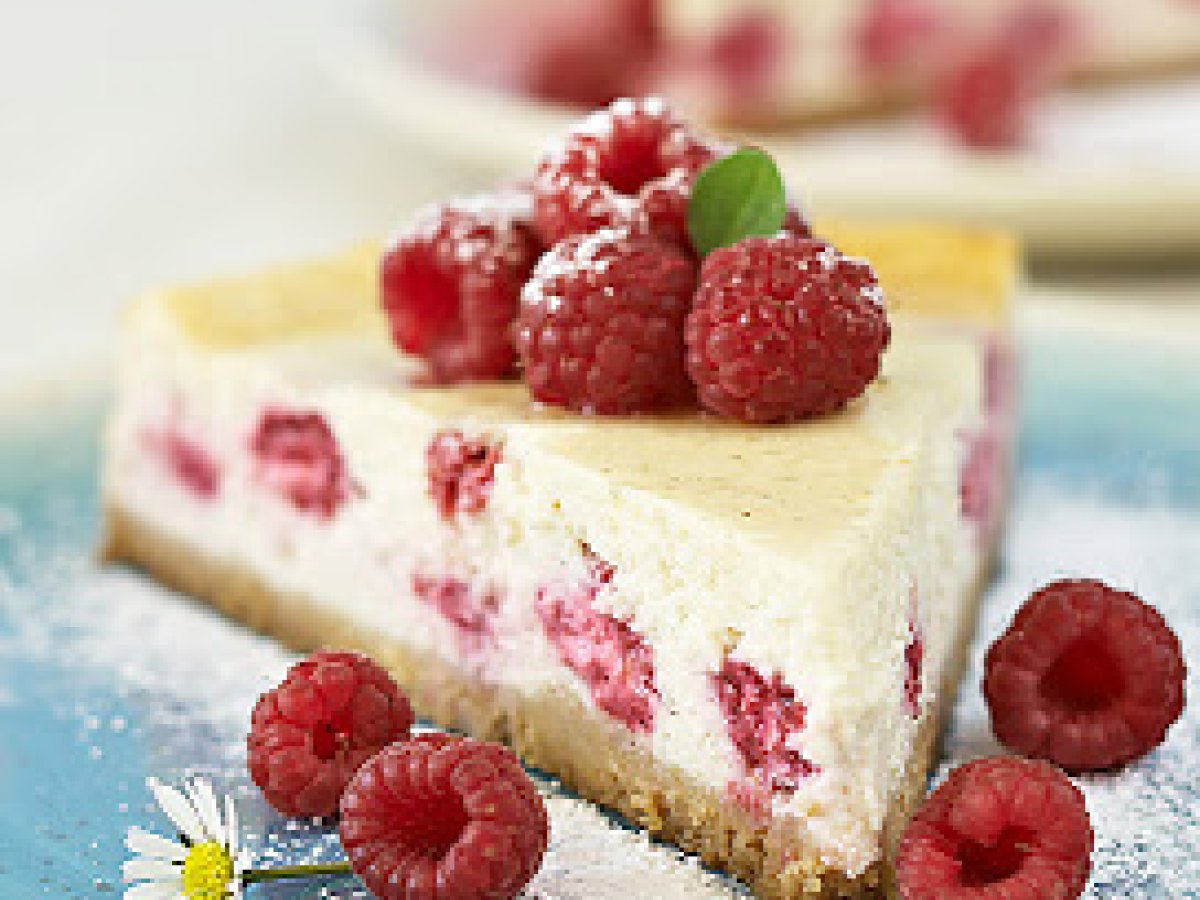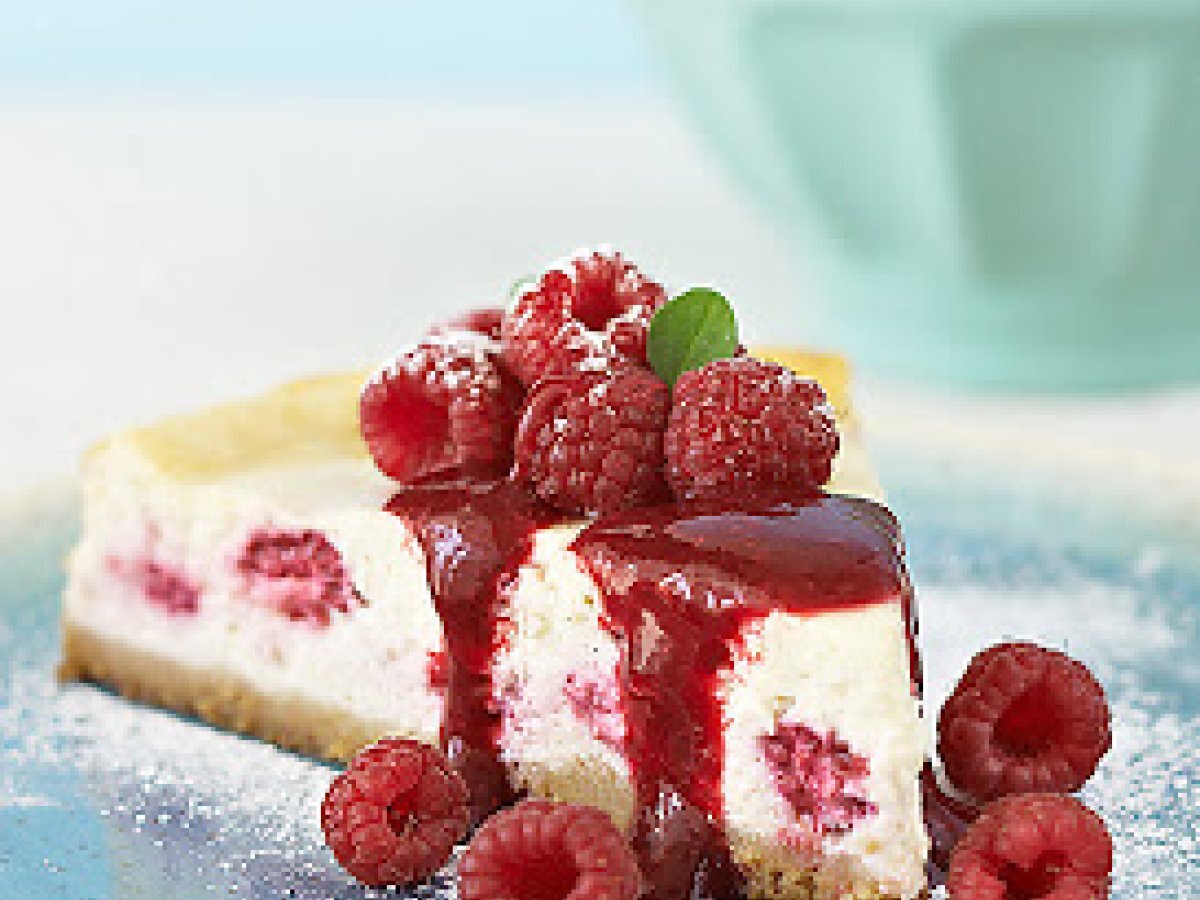 Questions:
You may like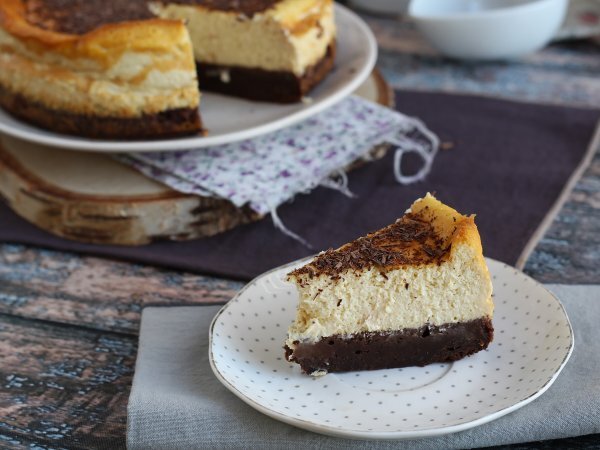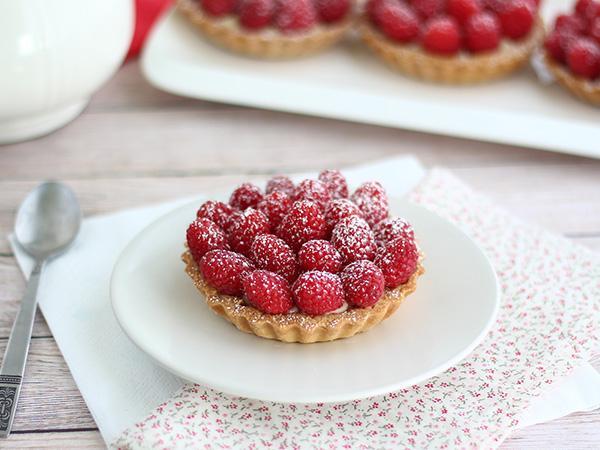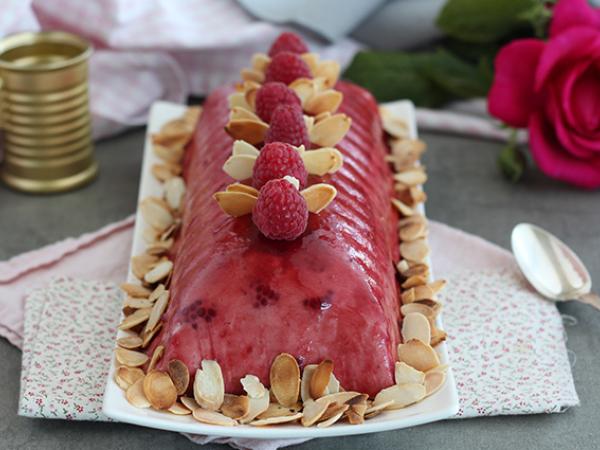 Recipes