French toast cheesecake bars
French toast cheesecake bars
If you love cheesecake and even more french toasts you'll love this recipe !
Ingredients
Materials
Baking paper
---
Quare mold 23x23cm
---
Preparation
Cheesecake :
Beat the cream cheese to make it creamy. Add sour cream + sugar + flour + lemon juice + vanilla extract. Mix well. Then add the eggs and mix until you have an uniform texture.

French toasts :
Whisk milk + eggs + sugar + vanilla extract.

Cut some brioche slices (or use a sliced brioche) and soak the slices in the batter.

Put the soaked brioches in a greased mold lined with baking paper.

Pour the cheesecake batter on top of the brioches.

Then, cover with a soaked brioche layer. Bake 1h05 at 280°F (140°C).

Remove from oven and baste some butter on top. Sprinkle with sugar. Bake again 15 min at 280°F (140°C). If you want a golden crust, put the oven on grill mode and bake 2 min at 390°F (200°C). Be carefull !

Leave to cool down at room temperature then refrigerate for about 8 hours. Unmold and cut some bars.

Pour some maple syrup on it and eat it all !
Photos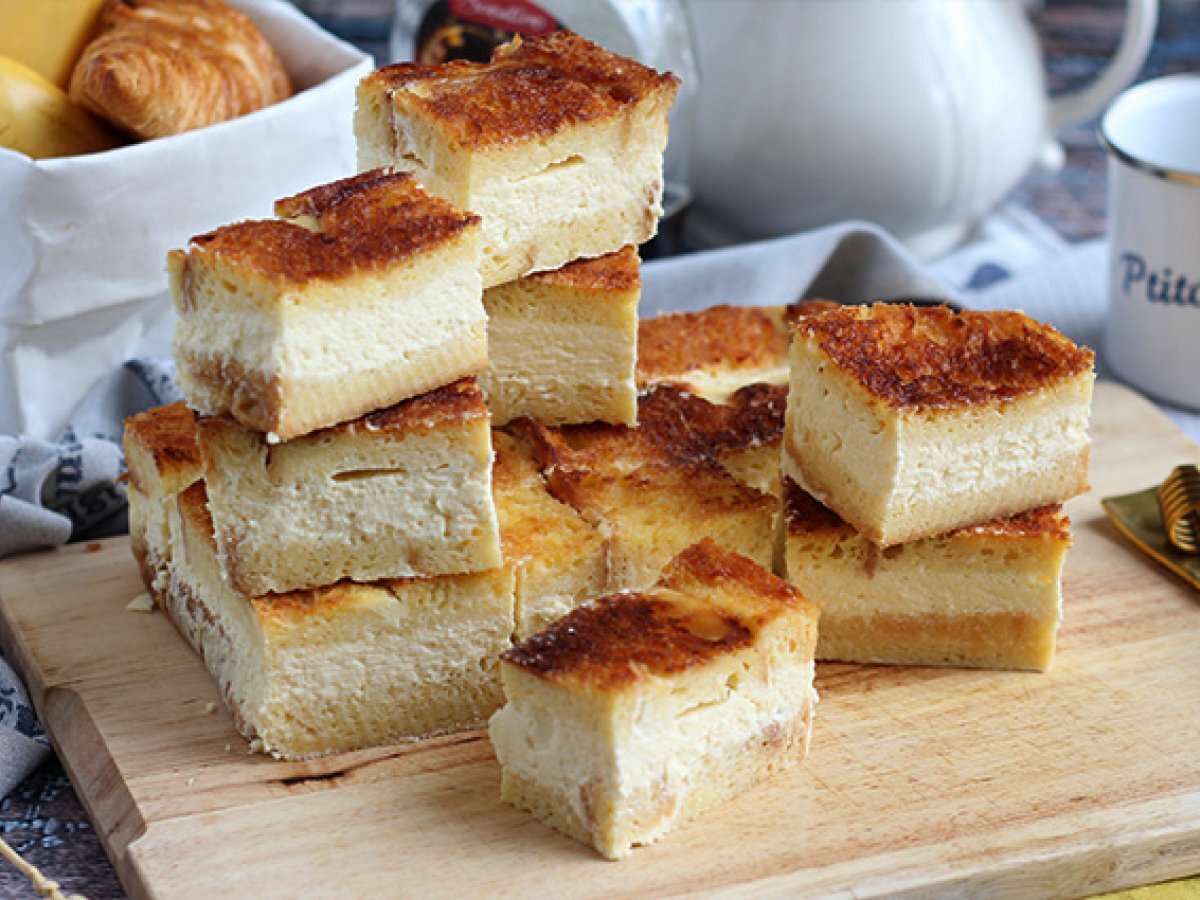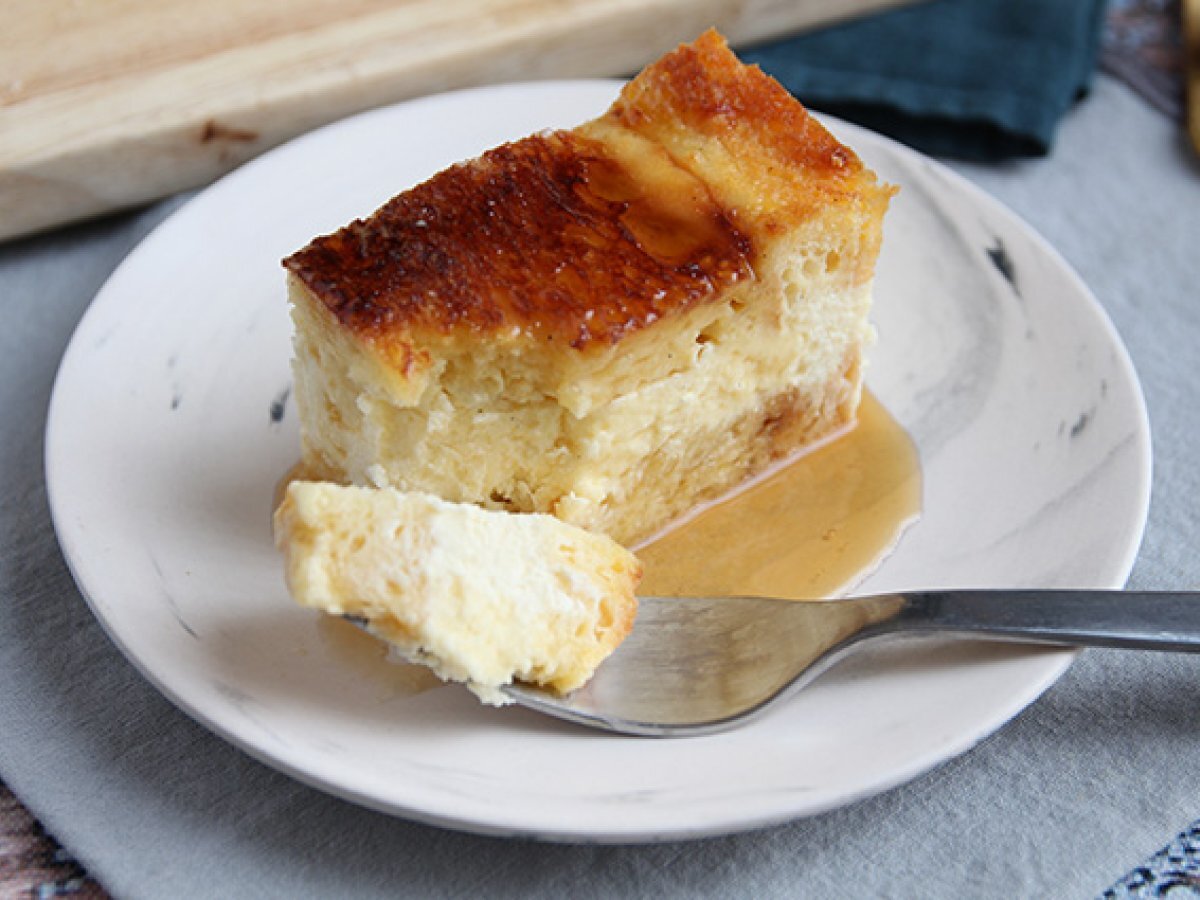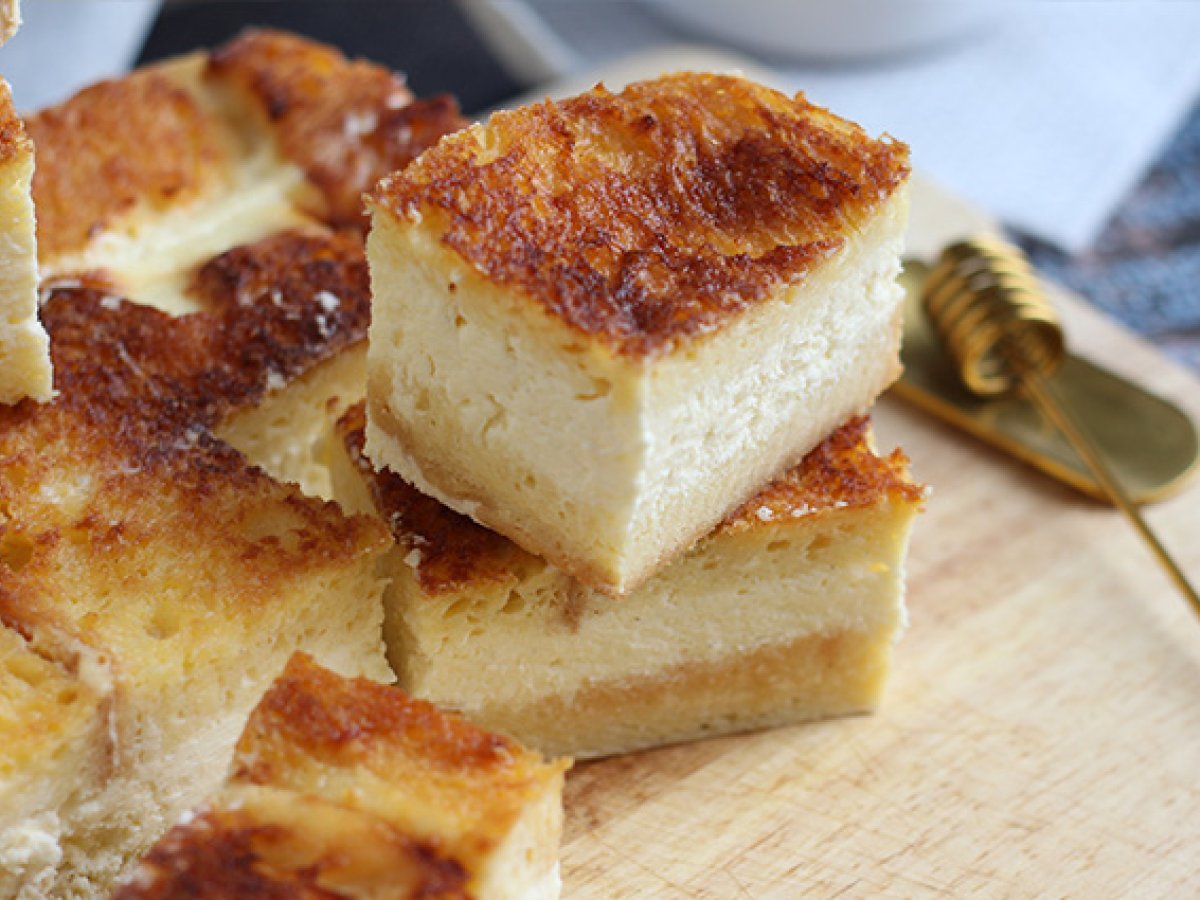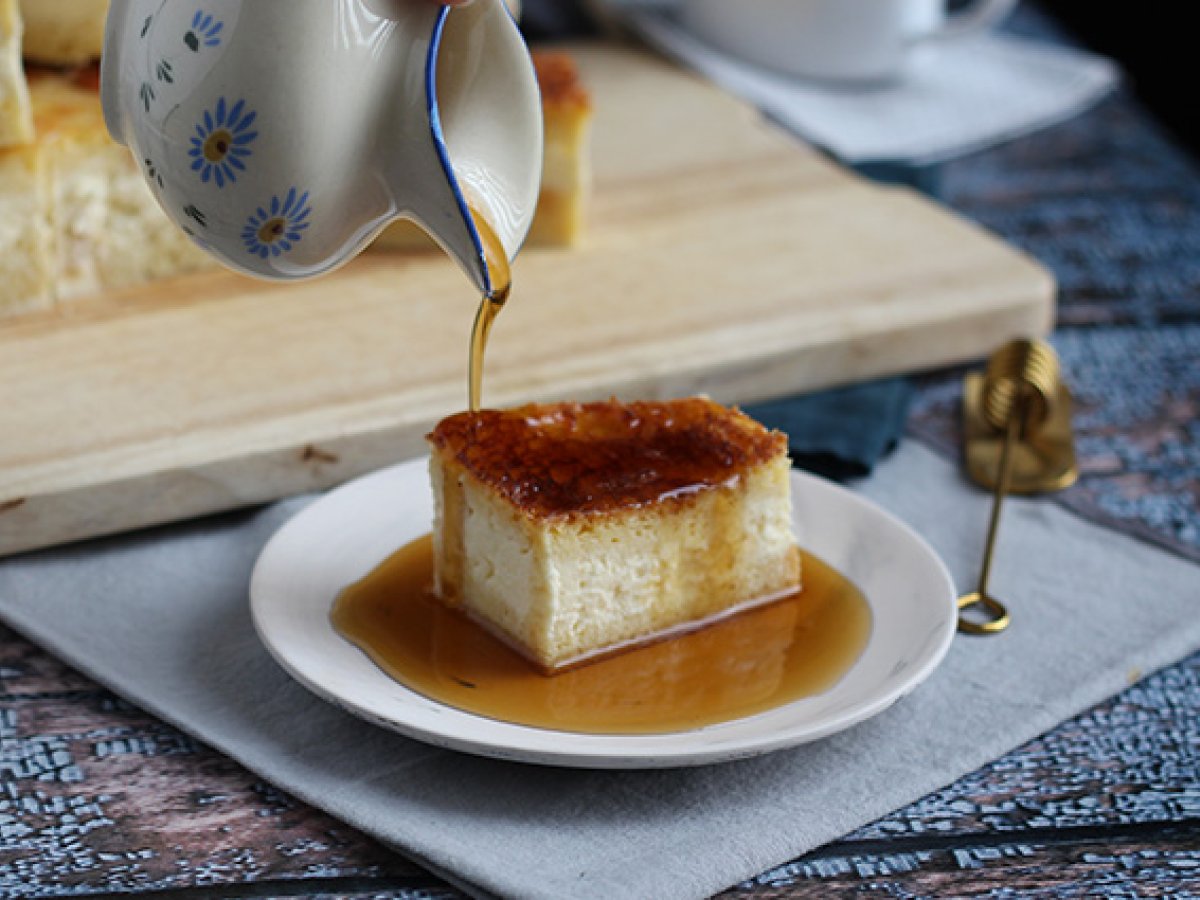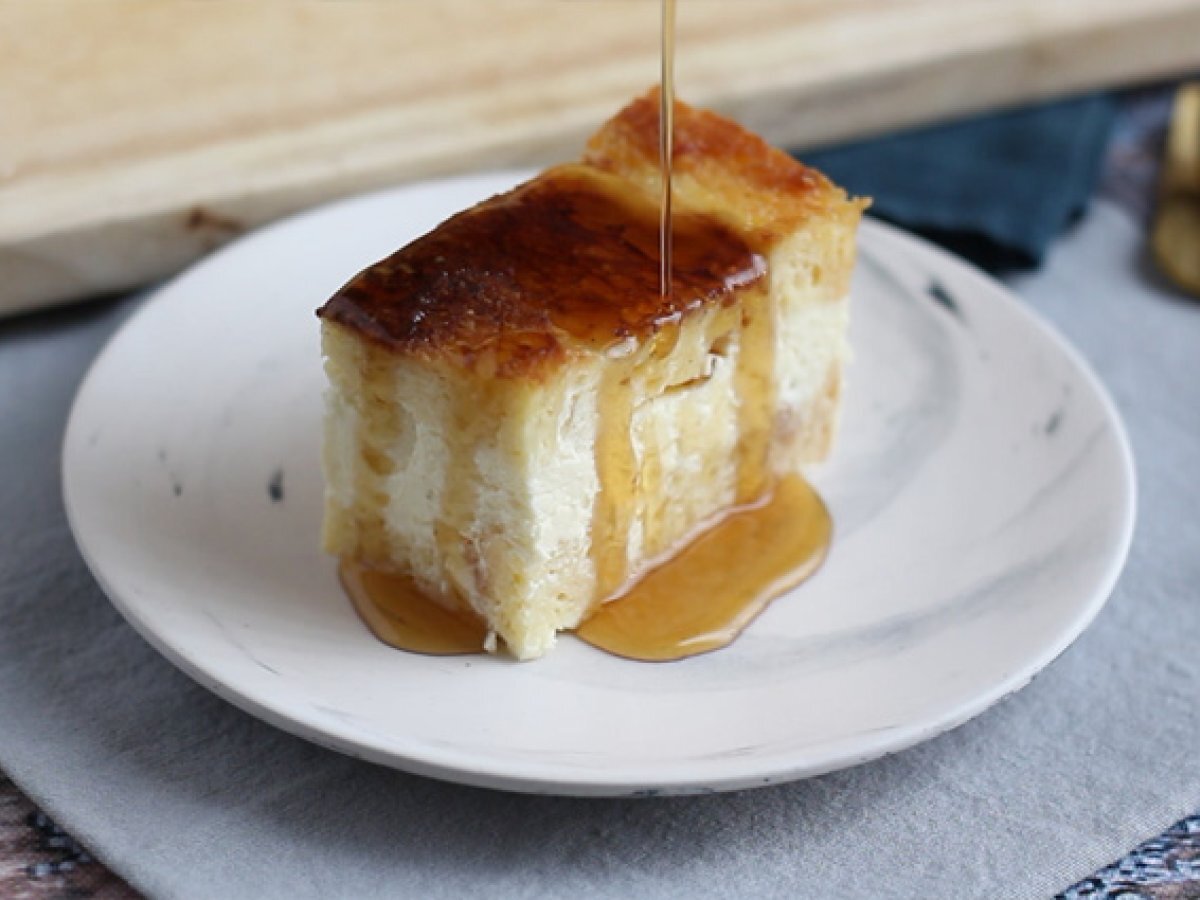 Questions:
Related recipes
Recipes